Looking for the apps like Empower? We have got you covered. Empower is undoubtedly a fintech bank that moves the needle.
Whether you want to get over the debt, enhance your paycheck experience, or grow your credit history, it gets the job down. 
But as we know, millions of Americans live paycheck to paycheck, and it is not easy to get out of the debt trap. Empower, therefore, helps you overcome those rainy days while providing a decent banking experience for a monthly cost of $8.
The figure seems nice for many people, but many can't afford it. That said, we've done the heavy lifting to find you the best companies like Empower that empower you to streamline your wealth. 
Best cash advance apps like Empower (Top alternatives)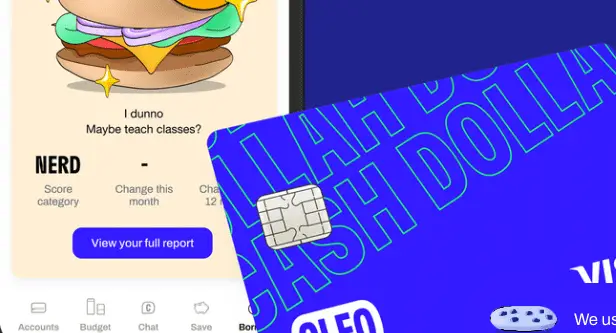 If you like Empower, then you'll also like Cleo. It's one of the best money management apps that helps you build credit, create a budget, and save money. Besides, you borrow money from Cleo and pay it back on every other paycheck without any interest or fees.
Apart from that, it gives you access to early paychecks when you link your direct deposit account. Cleo budgeting is the best option to crush goals, whether you want to save money on retirement or gas prices. 
Unlike other budgeting apps, It is powered by an AI assistant, and it gives you enhanced monthly insights into your spending by categories. 
To avoid overdraft, it floats up to $20-$70 when you're a newly qualified member and unlocks $100 when you pay advances back. 
How is it different? Unlike other competitors, it has a swear jar that keeps you from your obnoxious spending habits – plus, it automatically boosts your savings on everyday card purchases and round-ups. 
What's more? Since it is equipped with an AI assistant, you get a friend to talk to about what's going on with your budget goals or how much money you've left in your account, or anything related to your Finance. Just type "Roast me," and it will start telling you everything you don't want to hear about your spending. 
It's not a free app, though, you've to shell out $5.99 every month to unlock its features, or you can purchase a $14.99 monthly plan to access all the features, including the credit building option. 
Cleo Key Features – 
Budgeting – Its budgeting feature is considered the best tool that notifies and tracks your bills and accrues your spending by categories in an on-sleazy user interface. 
Saving – The saving feature kickstart your savings on round-ups whenever you buy from a Cleo credit builder card. Also, it offers various cashback that boosts your savings further. Just set your goals, and Savehacks will start to kick in. 
Credit builder – For $14.99 per month, you can build your credit score when you normally spend with a Cleo credit card. Just deposit cash for your credit limit, and you're ready to go. This service also comes with more perks like cash advances, rewards, etc. 
Borrow – Depending on your cash flow; it spots you up to $20-$100 without any credit check or interest. You can borrow cash with any of the premium subscriptions. Note that there is a $4 fee for the express transfer.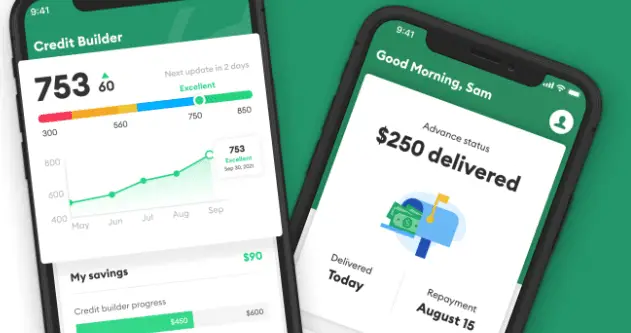 Like Empower, Brigit streamlines your Finance. Founded in 2015, it already has over 3 million users claiming to have saved over $250 million in fees. 
How can Brigit help? You can create and track budgets for free – get a cash advance and build your credit for just $9.99/ month. 
Brigit claims to have saved each user an average of $514 annually. Whether you want to know your financial insights, build credit, or borrow cash, Brigit is the best option.
The platform instantly spots you up to $250 without any interest or credit check. However, you may not get the highest amount from the start until you pay back your advance a few times. 
The most standout feature we liked about Brigit is Budgeting, where you can get clear insights into your spending habits with category breakdown and monitor your upcoming bills. 
Looking for a part-time or full-time job? You can find it here too. You can discover many side gigs near your proximity that may boost your income. 
Brigit also provides a Zero-lose credit building Account without any approval, credit check, or upfront deposit. It will set up 12 monthly payments in a 12 or 24 months period – where you've to contribute at least $1 a month towards your credit-building goal. 
Every payment is reported to the three major bureaus: Experian, Equifax, and TransUnion. With the app, you can build your credit score by 60 points while saving money. 
Brigit Key Features – 
$250 Instant cash advance – It spots up to $250 cash advance, interest-free. To verify for the instant advance, you need to have a checking account with great than $0 and recurring cash flow. Also, it should be at least 60 days old with sufficient activity before you can borrow money.  
Overdraft protection – This amazing feature is included in the premium plan to avoid late fees whenever your account balance is low. It automatically deposits funds into your bank account and keeps your balance afloat.
Credit builder – It is a great option if you want to grow your credit score while saving money. The app provides you with tools to help you monitor your credit better. Also, it covers up to $1 million against data breaches. 
Budgeting – This is a free service that gives you insights into your spending habits across categories and tracks your upcoming bills to help you stay on top of bills. 
Find jobs – Most impressive service this app offers is to curate side gigs that interest you. Consider this feature if you want to rack in some cash working part-time or from home.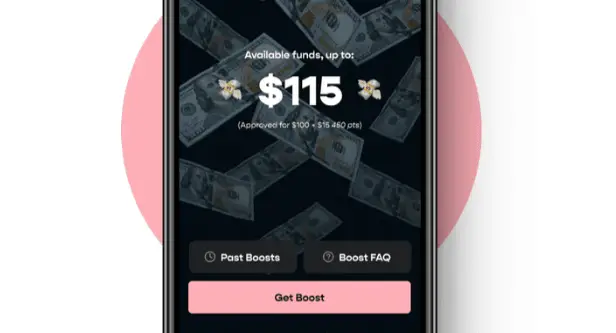 Klover is another Empower alternative to get your Finance on track. It has a different approach when it comes to the financial app. It's inexpensive (just $2.49 per month) without cutting back on its tools and services. It has cutting-edge tools that keep you on top of your financial wellness. 
However, unlike other apps, it lacks some advanced services like credit-builder accounts or overdraft protection. Still, it is worth your money as it has Sweepstakes to boost your income. 
To get started, simply connect your checking account and verify your paycheck. Once your account gets approved, you access its dynamic financial tools, credit insights, Sweepstakes, and giveaways. 
And eligible members can borrow cash up to $100 without any interest and pay it off on their next paycheck. Unfortunately, it doesn't have the option to extend payment or support early repayments. 
With Klover, you can see your monthly outlook of your spending and earnings over time. Since it offers a small advance, you can make use of its Sweepstakes to earn points by watching ads and scanning receipts. This will boost your income further. 
Key Features – 
Track spending – It helps you keep tabs on your spending and deep dive into your earnings. You can see your projected earnings on a dashboard with a weekly percentage. 
Credit monitoring –  Unlike other Empower apps, it doesn't offer a credit-builder account. But you can monitor your credit and get insights into the factors affecting your credit so you can work on them. 
Sweepstakes – $100 instant cash advance is not sufficient for many users, so it has launched a Sweepstakes that allows you to earn some extra cash by doing some simple activities like watching video ads. 
Cash advance – Instant cash has never got boring. If you've splurged your cash early and looking for some extra cash to avoid overdraft, this option is for you.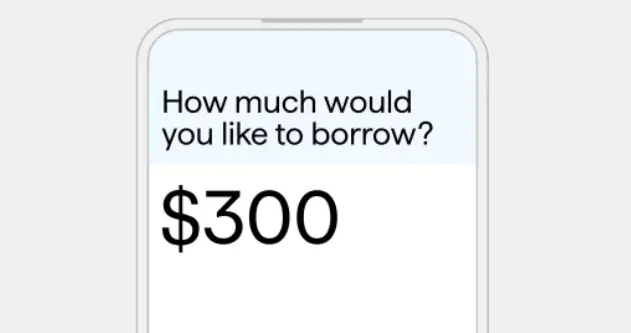 Possible Finance gives you peace of mind when your current bank undervalues you. Launched in 2017 in Settle, Washington, this fintech startup has managed its way through $3 million U.S. users who borrowed more than 1.65 million in loans. It doesn't stop here; recently, the company landed $20 million to launch the Possible credit card, which will help customers save more cash. 
Possible Finance is a payday loan alternative that instantly lends up to $500 and allows users to build their credit over time. Unlike other cash advance apps like Empower, it provides cash with a repayment plan, where you have to pay in 4 four installments over one month. 
On the flip side, the app performs a soft credit check before offering a loan. Apart from that, your checking account must have a sufficient balance and receive a steady income from the same employer for at least 90 days. The more income you receive, the more money you can borrow.
Worried about late fees? The app levies no origination and late fees until after 29 days from the due date. That means you can reschedule a payment date by 29 days, another perk if you borrow money from Empower. Best of all, you can make a payment via your debit/credit card and bank account. 
Soon the company is launching two services – Possible card and Possible cash. With Possible Cash, you can borrow up to $200 without any interest, late fee, or credit check – automatically pay from your next paycheck. Another service, Possible Card, revolves around offering a credit line of up to $400 or $800. 
Unfortunately, it doesn't offer a budgeting service or automatic saving options. However, if you want to get out of the vicious debt cycle, Possible Finance is the best hack. 
Possible Finance Key Features 
$500 instant borrow– Based on your income, it floats you up to a $500 instant loan without any interest or late fees. To avoid late fees, you must pay off the loan in 4 installments within one month plus 29 days (extended date). It reports each payment to the major credit agencies, which builds your credit history. 
Flexible payments – Nobody likes to pay in full or in a strict time frame. Therefore, the app not only allows you to pay overtime but also changes the payment date and payment method. You can stretch the payment time to 29 days from the original due date. 
Real people support – It has a team of real professionals who answer your queries. Besides, the platform has a well-personalized knowledge panel that houses everything from your account inquiry to loan assistance. 
It makes the best Empower alternatives, making banking smart and fun. Albert is a fintech bank backed by Sutton bank, Member FDIC. It's not similar to the traditional bank, as it only offers banking services with a unique approach. With Albert, you can save, bank, budget, and auto-invest money all in one place. 
Furthermore, it provides Bill negotiation, fee finding, and subscription monitoring services like Truebill. And you can keep tabs on your spending, investing, and monthly earnings on the overview tab. It sends real-time alerts whenever your account is at risk of overdraft or you've any bill hikes or transactions. 
What's more? When you link your direct deposit account with Albert Cash, you receive your paycheck ahead of your payday. That's up to two days earlier than most traditional banks. Besides, Albert cash gives you opportunities to rack in rewards and cashback at the selected merchants when you purchase with the Albert debit card and gives you free access to 55,000+ ATMs.  
Akin to other alternatives, it spots up to $250 advance cash when you need it the most. It waives a small fee for instant advance. 
The app lets you budget for free, but to get access to its Genius features like auto-investing, rewards, subscription cancelation, smart savings, early paychecks, and more, you've to shell out $6 per month. 
Albert key features – 
Smart Savings – Do you want to save money for your rainy days? You would like its automatic saving feature. Just set your savings goals, and it will take care of the rest. It saves money on cash round-ups by analyzing your income, bills, spending, and earnings. Above all, there are no restrictions on withdrawals.  
Investing – If you don't want to take out the money you save with Albert, you can put them to work. It offers an auto-invest option where you can invest your money in diversified stocks and companies for as low as $1. Genius members can get a custom portfolio tailored to their goals and budget. 
Genius – Genius doesn't offer a bunch of features that enable you to save or invest, but also it's a team of real human experts who answer your bits of financial questions every week. 
Instant cash – Combined with early paychecks, it provides you with up to a $250 instant cash advance so you can avoid overdraft fees and never slip into a debt cycle. 
Cash – It's mobile banking that enables you to receive your paycheck up to 2 days early ahead of your payday. 
You get a debit card to spend and withdraw cash normally as you would with any other debit card. And we should not forget its other perks like rewards, cashback, and zero fees structure. 
Budgeting – The most useful service that tracks where your money is going or coming from, how much savings you've made, and when are your upcoming bills – all in one place across all accounts. It sends real-time notifications for every activity. Besides, it lowers your bill and manages your subscriptions.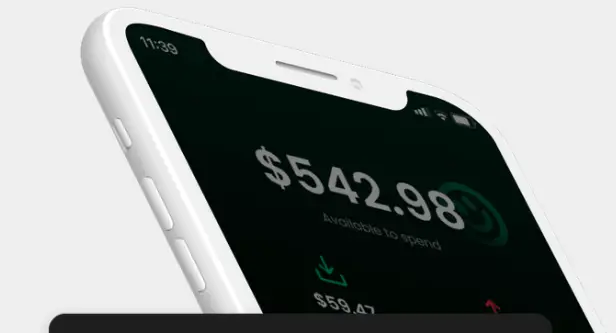 As the name suggests, this app is especially for borrowing a small loan instantly up to $50. Launched in 2020, the company claims to have saved its users over $80 M in overdraft fees. So, for people living paycheck to paycheck, Floatme is nothing sort of an angel covering expenses whenever you need it the most. 
On top of that, It helps you keep tabs on your spending habit so you can control your impulse buying by knowing the insights affecting your money. You can connect your every account and see the transactions and bills all in one place.  
To get an advance, add a valid debit card linked to a checking account, and you need to have at least three direct deposits methodically from the same employer. It supports more than 10,000 banks, so your bank may be on the list. You can add your savings accounts too, and get spending insights in one tab. 
Floatme is safe as any other bank because it is backed by Plaid which provides a 256-bit bank-level security. Another plus side of the app is that it doesn't check your credit history to approve a Float. 
Floatme Key features – 
Instant small advance – Apparently, the app provides a small payday loan of up to $50, which is far less than most alternatives we've listed here. However, it's certainly a great option to avoid overdraft fees, looking at its perks. 
Spending insights – This is the most common feature among all the apps. It will help you monitor your spending habits and track bills to get the drift of your financial situation.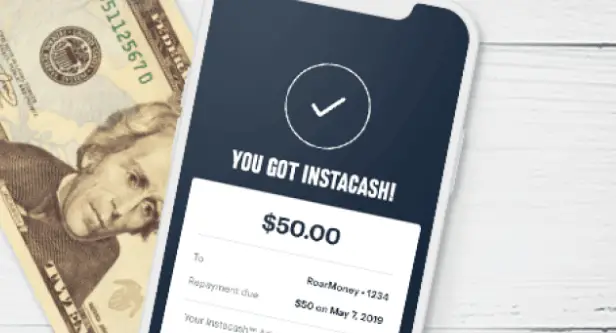 It's your ultimate destination for your mobile banking experience. If you're hunting for better Empower app competitors, look no further than Moneylion. It is powered by Metabank and offers a full-fledged banking experience even if it's not a bank.
With Moneylion, you can invest, save, borrow, build credit, and get advance cash up to $250. Besides, it makes your paychecks available up to two days earlier than most standard banks. 
If you are a Roarmoney member, you get access to Allpoint ATMs – including other services like Debit card rewards and Early paychecks. 
The most standout feature it has is Price protection which ensures you buy items at the lowest price or it will refund if the price changes within 90 days from the day of the purchase. You can ask for a refund 4 times a year. 
Note that Roarmoney charges a $1 monthly administration fee. And there are other fees as well that come attached to ATM withdrawals. 
MoneyLion Key Features
$250 Cash Advance – When you signup for an Instacash, you can unlock an instant advance of up to $250 at a tap of a button. You just need to set up your direct deposit account, which has cash coming consecutively from the same company or employer. There is no monthly fee, hidden fee, or interest applied to your loan. 
Auto-Invest – Auto-investing is another service that puts your round-up money in stocks, bonds, and crypto. It starts at just $1. 
Credit builder account – It lends you a $1000 Interest-free credit line that you can spend on things and grow your credit history over time. 
Banking – Get your paycheck up to two days earlier with RoastMoney Mobile banking. Just connect your salary account, and The rest will follow.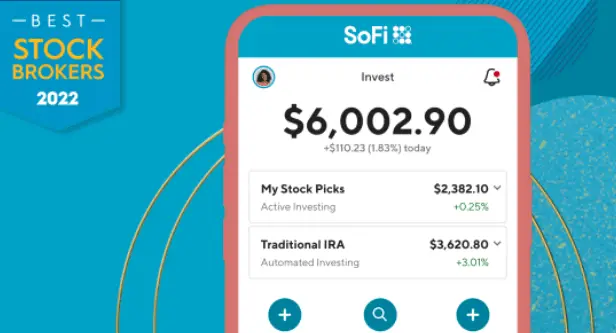 If you want investing, banking, budgeting, personal financial loans, and more all in one place, SoFi is the best option to go for. It has helped its users pay off over $22B in debt, making it one of the best digital loan platforms in the U.S.
However, unlike other apps, SoFi has no cash advance options if you're trying to cover bills or avoid overdraft fees. But it provides various ranges of loans from personal to mortgage, helping you start something great. Some loans may charge interest, and some not, depending on the loan type, state, and a member's financial situation. 
Solid-income users mostly get low (may vary) APR rates on personal loans of up to $5000-$100,000, while others with a poor wealth record get loans at maximum APR rates due to less trust in the lenders. 
Furthermore, With this platform, you can monitor your FICO score and check your credit score 24/7 many times a day – it won't affect your FICO score. Other perks of being a SoFi bank member are that you may earn points and rewards when shopping with its Debit Mastercard.  
On top of that, it has up to 1.25% APY interest for direct deposit members on checking and savings account. However, in a savings account (non-direct deposit members), the APY interest rate falls to 70%, which is also a decent rate compared to most other banks. To sum up, Social Finance is one of the best apps to build credit over time.
SoFi key features – 
Loans – It has a loan for everyone, be it a student, Family, Or couple. It houses a host of loan options like personal Finance, home improvements, family planning, travel, and credit card debt. 
Simply, Apply for a loan, answer a few questions, and it will suggest some loans based on your requirement and loan type. Its APR rates can go as high as 6.99%- 21.78% (May vary) on between $5,000-$100,000. However, to get the lowest APR rates, one must have a decent income and no bad financial history like debt or negative balance. 
Banking –  It has the most lucrative banking options to help you earn more with savings and checking accounts. You get paid early and earn 1.25% APY with a direct deposit set up.
Credit card – Its Mastercard credit is one of the most flexible plastic cards you can get. It has no annual fee and lets you earn 3% cashback forever, which you can redeem to crypto. However, these perks are attached to direct deposit members. 
Investing – IPO, fractional shares, ETFs, Retirement, Robo, active, and crypto investment options are just the cherry ok the top. Starting with just $1.
Budgeting – Gettings insights on your financial assets have never been easier. It provides an all-in-one dashboard to keep tabs on your spending, property tracking, investment, and more. 
Insurance  – This is probably the option you never thought would come on the list. Anyway, So-Fi offers insurance on Auto, home, life, and more. Just apply and check how it helps.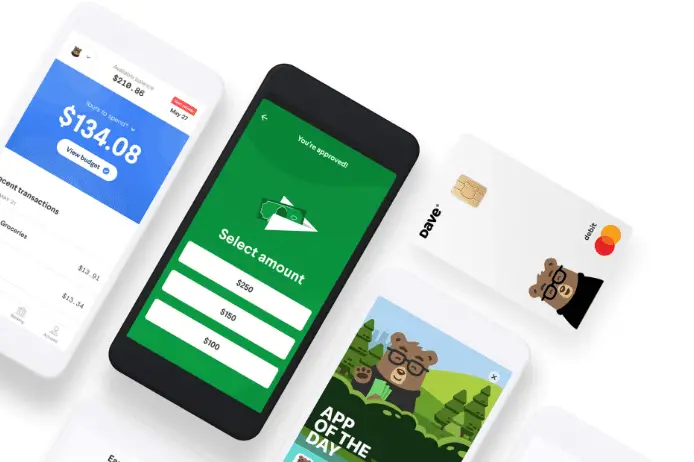 Like others like Empower, it is one of the best apps on the financial playing field. Powered by the Evolve Bank & Trust, Dave has managed to serve its banking and tools to millions of users to streamline their wealth. Best of all, you unwrap everything from banking and budgeting to building a credit history for as low as $1 per month.
With Dave, you can borrow between $100 to $250 to cover bills and pay it back on your next paycheck with no interest or hidden fees. Also, there is no credit check is performed.  
The only caveat is that credit building is not part of its monthly subscription program, as it comes with $100 per year for dave spending members. However, it is a free program for salary account members. 
And if you link your direct deposit account where you receive your salary on a flow, you can get up to a 2-day early paycheck. 
Dave Key Features – 
Borrow Money –  The company offers up to $250 cash advance without any interest or credit check. You require a direct deposit account with a constant cash flow to get approved for an advance. 
Banking – It provides you with savings and checking accounts with access to over 55k fee-free MoneyPass ATMs. And members with a direct deposit set up get an early paycheck. 
Budgeting – It is a crucial automatic option that enables you to know your spending insights and manage upcoming bills. 
Credit building – Another cool feature backed by LevelCredit that lends you up to $100 per year to build your credit history. All you need to do is pay your bills and rent. 
Side hustle – You can choose another way to overcome your overdraft fear by doing a side hustle. The app discovers the best jobs around your vicinity to help you earn some extra cash while working part-time, full-time, or at home. 
Who should join the apps like Empower?
There are no risks in joining such companies if you want a digital banking experience. When you do not pay off the cash you borrowed from a company, the problem arises. Unlike traditional banks, these online companies like Empower provide cutting-edge and handy tools to maximize your overall banking experience. 
You can get up early paychecks, get a cash advance when you need it, get a credit line, a fully functional spending card, rewards, cash backs, and more – which are not possible with most standard banks.
However, you must have a savings and checking account with enough income flow to access these cash advance apps. You'll also have to pay a little amount of fee to unlock all tools and services offered by these companies. So if you want to tap into the online banking space and thrive in boosting your credit history, these apps are the best opportunities to go for. 
Frequently Asked Questions (FAQS)
Which app offers the highest cash advance?
A. With Possible Finance, you can borrow cash up to $500 when you set up your direct deposit.
Where can I receive the cash advance instantly? 
A. Almost every single platform mentioned here provides a small loan on the same day. Some charge a small fee for an instant transfer. 
What are the requirements to get a cash advance?
A. Of course, You don't require a credit score, but you need to have a good cash flow to your checking account. Also, Members with more active days on the app can upgrade to the maxed-out advance money. 
Which app provides flexible repayment terms?
A. Possible Finance allows you to extend your due date by 29 days. 
Wrapping it up
You may find other apps like Empower, but these listed apps serve the purpose better. We've piled up the few apps that offer banking services and investing and loan services, along with other perks. 
The pricing of these apps may vary by your plan type or your living state. If we had to choose any company from the list, we would choose Dave. It is the least inexpensive and provides the best banking services and tools for a budget. 
However, other platforms are also well-equipped with features that may enhance your financial journey.