Looking for the best loan apps like MoneyLion? We have got you covered. MoneyLion is an online payment and financial app that lets users manage their finances, apply for personal loans, and monitor their credit scores, among other things.
The application enables users to better manage their finances by keeping track of their costs, loans, savings, and investments.
Besides, it has premium financial tools that may help users and businesses expand quickly. MoneyLion ticks all the boxes, whether it's top-notch financial tools or rewards programs,
There are a few other apps similar to MoneyLion that can help you with your financial abilities. So without further ado, let's dig deep into this article.
Best MoneyLion competitors (Android & iOS)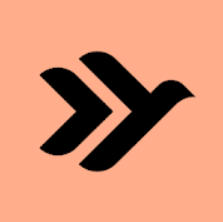 Empower is one of the best cash advance apps like MoneyLion that lends up to $250, interest-free. When shopping with the Empower card, you can also receive up to 10% cashback on shopping at eligible shops.
The card also allows you to use over 37,000 ATMs across the country without any charge; it only charges for out-of-network ATMs.
What's more, Empower cardholders can receive their paychecks up to two days earlier than most standard banks. You can pay off the loan between your paychecks without having to worry about interest or late fees.
As with any other loan app like Moneylion, Empower has an $8 monthly subscription fee for access to the full suite of money management tools. You can also peek into its features on a 14-day free trial.
The company gives access to over 55,000 free in-network ATMs with a daily limit of up to $500. On the flip side, it levies a 1% fee for putting out cash from out-of-network ATMs.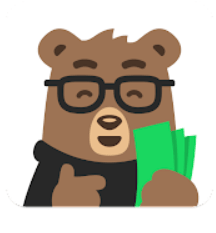 Banking for humans, as they call it, is a useful app for your financial success. It can assist you if overdraft fees are causing you financial hardship. To avoid overdraft fees, Dave notifies you if it detects your account is at risk of overdrawing.
On the other hand, when you connect your checking account, Dave offers automatic bill payments and paychecks, based on your transaction or payment history.
Short on cash? The app provides you with a nano loan that you can always pay back between paychecks.
Akin to a few other apps like MoneyLion, Dave can discover jobs in your proximity so you can pay bills while doing a side gig.
Another advantage of working a side gig is that you can use it to supplement your income until your regular job arrives.
Dave costs just $1 per month, which is far lower than most relevant apps. You will, however, have the opportunity to tip Dave if you think it's fair to keep the community running. You can also open a Dave Banking account, which is a digital-only deposit account.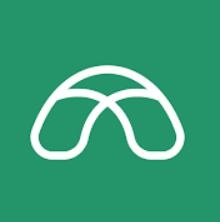 Brigit is another budgeting or loan app like MoneyLion, helping people with nano advances of up to $250.
To work with Brigit, link a checking account that is in good standing and must have received at least three recurring direct deposits from the employer.
Once approved, based on your financial elements, you'll be able to borrow cash on your next paycheck and pay off the loan between paychecks.
Brigit pretty much defines itself by its unique feature that immediately transfers a short-term loan to your account once it detects that your account is on the verge of overdrawing. 
Like Dave, it can also help you discover a side hustle to grow your income. Although Brigit's basic membership is free, you will not have access to every feature.
You can upgrade to Brigit Plus for $9.99 per month and get instant cash advances whenever you need them. Undoubtedly, it is one of the best loan apps like MoneyLion if monthly fees do not tick you off.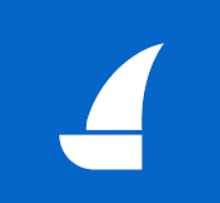 FloatMe is one of the cheapest pay-day subscriptions available across the web. If you're rarely in bad financial health, its overdraft protection and savings possibilities make it a solid choice.
But, because your borrowing limitation is only $20 when you initially sign up, you'd have to borrow at least two or three advances per year to make up for the annual cost of roughly $24.
It claims to have saved its users thousands of dollars with the help of the auto-saving option.
Currently, FloatMe has no support for Chime, Varo, and other prepaid cards.
Chime, Varo, and prepaid cards are not yet supported by FloatMe. Employees can take advantage of its budgeting features and another service to streamline their financial health.
To sum up, Floatme avoids your overdrafts and manages your finances like a pro. All you need to do is pay your payments on time to get your paycheck earlier.

Meet Cleo, an A.I.-based Fintech app, launched in 2016, in London. The Cleo app, also known as Meet Cleo, is available for both Android and iOS devices. It has already racked up over 3.1 million users, making it the fastest-growing app in the FinTech zone. 
You can use the app via Facebook Messenger or the mobile app version to borrow, spend, save, and chat. 
Over 647 banks are supported, and the process takes only a few minutes to set up. When stuck, you can also seek setup assistance to ease the process for you. You may use the program with several accounts, and using some functions is No-brainer. 
For instance, if you type or say "budget," the app will begin working with you to develop a budget. Like many other cash advance apps like MoneyLion, Cleo is based on a freemium model.
Here are some of Cleo's key features to be aware of.
Keep track of your expenses.
Create budgets quickly.
A chatbot is fun.
Smart saving.
Credit builder Cleo Visa card.
Albert works the same way as MoneyLion, Cleo, and Qapital when it comes to budgeting and money management.
Albert is in the middle of the pack when compared to his competition. Mint's extensive budgeting capabilities, which are available for free, possibly surpass Albert's. On the flip side, Cleo falls short when compared to Albert because she lacks an investment option.
For providing a service that is relatively comparable to Albert's, Qapital has a far higher price tag. Albert distinguishes itself from its competitors by offering a plethora of useful features.
Its investment tool, automatic Smart Savings function, cooperation with BillShark, extra savings bonus, and financial checkup score are all examples of this.
Albert appears committed to genuinely helping you master the skills connected to money management while also providing a holistic perspective of your finances by combining financial health scores with the option to ask real financial experts for aid on a variety of topics.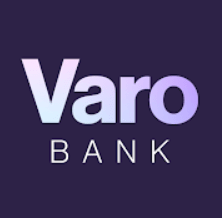 Next up is Varo, the mobile banking service that advances up to $100 for eligible users. It levies no monthly fees, no interest, or hidden fees. Instead, you get up to 2.80% APY on a balance up to $5000 when you create a saving account with Varo Bank.
Since it's a mobile banking company, it does not have any bank branches. To get access to Varo's services, simply download the iOS and Android mobile applications and log into your account.
Varo's banking services are provided by Bancorp Bank. Such a large financial corporation collaborates with companies such as Varo to provide banking and technological services.
Varo isn't the only company that works with Bancorp Bank; it also partners with Chime Bank and PayPal.
It charges a $2.80 withdrawal fee from any out-of-network ATMs. With its "Save Your Change" and "Save Your Pay" features, the bank offers a host of methods to save even more automatically.
With its extensive no-fee ATM network, complimentary debit card, and well-rated Apple and Android phone applications, the Varo Bank Account is the ideal checking account combination for this robust savings environment. So, if you're looking for a new bank, look no further than Varo Bank.
Don't miss: Best banking apps like Chime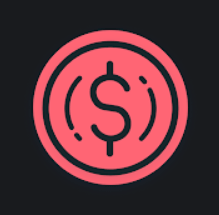 Looking for a financial partner when you're tight on cash? You can bank on the instant cash advance. It offers up to $5,000 using the app's smart, automated technology by filling out a few prompts on your mobile screen.
Why must you use this app to get a cash advance?
No more standing in line.
No paperwork.
There are no hidden costs
Confidential and secure.
Instant cash when approved.
No bearing on credit score.
Get money quickly and affordably, build credit, and avoid costly overdraft fees. Even if you have bad or no credit, there is a chance you can borrow up to $5000 in a flash. Repay in installments to enhance your credit and financial situation.
Avoid overdrafts and get your hard-earned money back. Join the millions of people who are avoiding predatory creditors and using money-managing tools to improve their financial situation.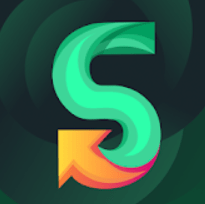 Borrow Money: Payday Advance 
As the name suggests, Borrow Money is one of the best loan apps like MoneyLion. It's solely a cash advance app with the ability to offer interest-free advances up to $5000.
So, if you are money-strapped and in need of quick financial aid, this application will connect you with money lenders instantly, and you'll be able to speak with a skilled counselor for free to learn about the terms. Now is the time to get your instant private loan and enhance your finances—there are no hidden costs!
What are payday loans, and how can you get one? It's a short-term personal loan that lets you cover unforeseen or emergency expenses until your next paycheck arrives.
Also known as an instant loan, it allows the borrower to withdraw short-term cash up to a specified amount. It's extremely helpful if you need money immediately.
With this app, you can borrow cash and use a landing aggregater to locate the best price up to $5,000.
Gladly, there is no need to go to the bank, wait in long lines, or fill out stacks of paperwork; everything is done entirely online and as quickly as possible.
Make the smart choice and go with safe and secure software that connects you with reputable money lenders. The app will allow you to apply for both payday and installment loans, depending on what best fits your needs.
Conclusion
There are many Advance apps like MoneyLion that make it easier for users to manage budgets, savings, loans, investments, and so on.
With such apps, you can say goodbye to your financial planning and management difficulties. And keeping track of your finances has never been easier thanks to these applications. So go ahead and use these applications and become a self-taught financial expert.