With a good FICO score in hand, many lenders will offer the best services that make ends meet. And getting a self visa credit card is difficult if you have low points or bad payment history. To access the best loans or other services, you must have at least a 700 FICO score or more. Fortunately, we have apps and services like Self that allow users to build the FICO points from the ground up.
Such apps work on your payment history, loan utilization, and account age – all these factors make up most of your financial score.
No doubt, Self is the best bet for building financial points with no hard pull on your credit. Even though Self is the affordable option out there, but there are better alternatives that you would want to try.
Best apps similar to Self (Top alternatives)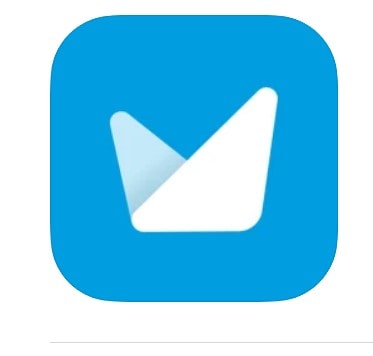 Grain is a boon for people who want a revolving line of credit with a debit card. It provides credit builder loans based on your cash flow without affecting your score. In short, it is a credit card alternative with lots of perks. However, you can't use it for services other than getting a loan.
Once you link your primary checking account with Grain, it analyzes your income and expenses to offer a revolving line of credit without digging into your payments history. It has an interest rate of 15% APR with auto payment and 12% with manual payment. Unlike other apps like self, it doesn't charge monthly fees, but it cuts a 1% fee each time you make a withdrawal.
Pros
No monthly fees or credit check.
Auto payment.
Low interest rate.
Cons
1% withdrawal fee.
No physical card.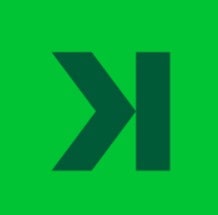 Building credits has never been so easy, thanks to KikOFF for offering low-rate loans with easy approval. It addresses all the key factors that make up about 80% of the financial score. So, if you want to build credit from nothing, it's the best option to go for. Using Kickoff is simple – you signup, and pick a plan that suits your budget.
You can buy something with your fund and repay periodically to boost your payment history every month. Best of all, you can use your debit card to pay the monthly due.
It reports your every payment to the major bureaus, which in turn increases your points. However, It doesn't pull your credit, so there will be no impact on your score.
Also, it's worth noting that KickoFF deducts 5% of your monthly payment if you fail to pay on time. To sum up, Kickoff is one of the best apps like Self to get a revolving credit line with a debit and credit card.
Pros
No minimum, fees, interest

Wide range of products, starting at $10.
Bank-level security
Cons
Can only purchase from Kickoff store.
Capped at $500
You might like the best full-suite banking apps like One Finance.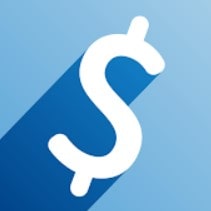 Don't want to get trapped in a vicious debt cycle? Give Possible Finance a try. It's one of the best apps like Self to borrow money and build credit with no interest and fees. With Possible Finance, you can get a personal loan of up to $500 with bad payment history or no credit at all. Besides, it allows you to repay in small split payments, or you can reschedule your payment date without any further cost.
Undoubtedly, the platform is an incredible payday loan alternative, but not for everyone. Until you receive a steady income of at least $750 per month and have a driver's license, you can't get access to loans. However, the amount of cash you can borrow depends on your cash flow and other factors.
On the whole, Possible finance makes loans affordable for people with a poor FICO score. Currently, the app has over one million active users and is available on Android and iOS.
Pros
No fees and no interest.
Doesn't impact score.
Up to 2 days early paycheck.
Users can reschedule due date.
Cons
Steady cash flow is required

Loan is limited to $500

.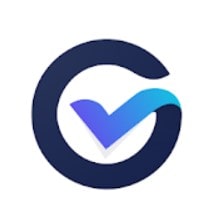 Want to boost a credit score by paying for your subscriptions? Grow has your back. It aims at growing your financial score so you can get many lenders' services with ease. It houses over a hundred subscriptions – all you need to do is add your subscriptions to your Grow account and pay each month via its free Mastercard debit card to see your score grow.
Grow reports your payments to Equifax, Experian, Transunion, which contributes to better payment history. To start, all you need is the bank account, SSN, US resident, and your valid email address.
Note that it has three plans with different perks. The basic plan starts at $1 with a $17 monthly spending limit; the growth plan is $3.99 per month with a $50 spending limit, and the last plan is at $7.99 per month, which is capped at a $1,800 annual limit and $150 monthly spending limit. Each plan gives you access to premium subscriptions and other services, but more credit usage and savings are tied to higher plans.
Pros
No interest or credit check.
Offers discounts on your favorite subscriptions.
Up to $1800 annual limit.
Free FICO score and literacy education.
Cons
Requires bank account, and SSN.
Lates fees are reported to bureaus.
Members can only use up funds on subscriptions.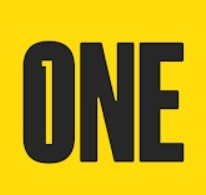 One is an all-in-one companion for your financial health, built for anyone who has a bank account. It has an easy-to-use interface designed to see and manage daily finances quickly, all within the app.
It's more than a bank, as it allows you to borrow, budget, save, and spend cash for free. When you link your direct deposit with One Bank, you receive a world debit card with access to over 55k+ fee-free ATMs, up to two days early paychecks, including other perks.
It also earns you unlimited daily 3% APY using the card's auto-save feature. That means your money never sleeps in the One Bank. Unlike other apps like Self, it integrates your credit building into one account, making it easier to manage with the same card and account.
Just load your credit builder pocket with at least $20, and spend it with One card to boost your FICO score. There are no direct deposits or monthly fees required; you only need to have a positive credit history to qualify. 
Pros
No monthly fees, late fees and interests.
Get two days early paydays.
Auto-payments.
Low borrow rates at 12% APR for direct deposit accounts.
Credit builder loans without direct deposit and 0% interest.
Integrated banking.
Users can use funds to buy everyday stuff.
Cons
Checks credit history.
Reports late fees.
Wrapping up
Whether you want to build credit, get early paychecks, or save money, these apps can help you run out of debt and streamline your finances. Each platform listed here differs in features and plans they have to offer.
However, all mentioned apps offer credit builder loans that result in improving your credit. Not only have we listed the best apps like Self, but you'll also find them quite cost-effective as you work towards building your Financial score.