We never thought anything like Solo Funds would ever land on the market. The Internet is swarmed with tons of apps and websites that offer gig services, but Solo Funds has a unique approach to making ends meet.
The solo marketplace allows you to opt for the most affordable loans on your terms, something that is not possible with traditional banks or credit agencies.
However, Solo Funds doesn't provide access to larger loans, as its loans can range up to $500, and newer borrowers may not be able to take out bigger loans straight away. With that in mind, we took it up a notch and found the best apps like Solo Funds to help you borrow and lend money. 
What is Solo Funds?
Solo Funds is a peer-to-peer payday loan alternative. Founded in 2015 in Los Angeles, CA, It has helped its users make it to payday. Solo Funds gives access to affordable short-term loans tailored by lenders to help you succeed.
With Solo Funds, you can lend or borrow funds from $50 to $500 on your own terms, with no interest rates. However, you need to pay the lender a 10% fee if you do not repay the loan within 90 days. There are other fees involved for borrowers as well.
To get an upper limit of $1000, you need to have a good profile rating that may attract high-profile lenders to fund you. Best of all, you don't need a good credit score or a steady income to get approved for a loan.
Best Apps like Solo Funds (Top Alternatives)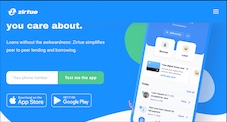 Zirtue is a way forward for lending and borrowing money on your terms. With Zirtue, you can lend and borrow money with certainty.
Simply set your loan amount, agree on the payback terms with your lender, and let automatic payments do the rest. It gives more transparency by offering you a host of provider companies to directly cover your bills.
You can keep tabs on your payments, loan amount, or anything that the app has to offer all in one place. Zirtue app itself doesn't give out loans, like Solo Funds.
It enables you to lend and borrow money from your contacts or peers you care about. 
Based on a repayment date and loan amount, the lender pockets a 5% APR interest fee, including the given loan amount. The service is free for lenders; however, borrowers can opt for Zirtue's premium plans to get access to unlimited loan providers.
| Pros | Cons |
| --- | --- |
| Peer-to-peer lending and borrowing. | Monthly fees for Borrowers. |
| Zero service charge for lenders.  | Long repayment time frame. |
| Users can set a custom amount and choose a payback term. | |
| Users can cancel the loan request (If not accepted). | |
| Direct bill pay. | |
| Automatic recurring payments. | |
Discover: Best Cash advance apps like Empower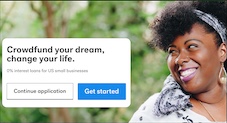 It is another peer-to-peer lending marketplace based in San Francisco, with other offices, fueled by passionate people. Unlike other Solo Fund alternatives, it is disposed towards helping people around the world.
With Kiva, you can get a loan when in need for whatever reason, without having to go through an origination fee or approval process. It's a non-profit organization where lenders fund borrowers without hoping to get a profit out of it.
However, only U.S. small businesses can get access to up to $15,000 in funds on zero-interest loans. When applying to borrow cash, you can invite your family or friends to prove your creditworthiness and grow your customer base to crowdfund your Kiva loan. It's that simple. 
Simply put, you have been granted $10000 by the lender to build your shoe business; all you need to do is grow your customer base to fund you, or else you have to pay off the loan by a given time.
Though the platform may not be suitable for conventional lenders, it's a great funding opportunity for entrepreneurs. 

| Pros | Cons |
| --- | --- |
| 0% APR for U.S borrowers. | Only for small startups. |
| Community-powered funding.  | Lengthy application process. |
| Flexible and transparent payments.  | |
| Backs all sorts of funding.  | |
| No origination fee. | |
| No credit check. | |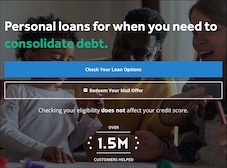 Whether you want to start a business, cover an emergency, or consolidate debt, Avant is the best lending company to vouch for. It has an easy application process that doesn't require a hard credit pull.
You can easily borrow up to $35,000 and repay it at your own pace. Its loan length ranges from 24 to 60 months, and its APR ranges from 9% to 34.95%.
Avant provides faster loans compared to Solo Funds, as you can get funded as soon as the next business day. And on top of auto payments and transparent pay, you get real folks to connect with. 
Your credit score and state law will determine how much of a loan amount you can qualify for with the best APR rate. However, it has a 4.5% administration fee for each borrowed item. 
Interested in building your credit score? Avant may be the right choice. It offers a credit card with a $300-$1000 limit for a $0–$59 annual fee, and its apr ranges from 24.99%–29.99%.
Avant's Mastercard credit card may be effective for you if you couldn't qualify for a loan due to a low credit score.
| Pro | Cons |
| --- | --- |
| Doesn't affect credit score. | 4.5% administration fee.  |
| Real human support when you need it. | High APRs. |
| Options for secured and unsecured loans. | Lawsuits history. |
| Funds the next business day. | |
| No hidden fees.  | |
| Users can change the payment date twice.  | |
| Builds credit (paid service). | |
| Accepts users with a decent credit score | |
| No, prepay fees. | |
You might like: Taz Visa credit card Review – Is It for you?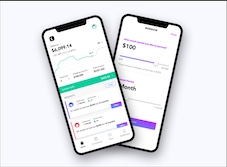 Tired of the traditional way of lending? Lenme has got you covered. It's another peer-to-peer lending app like Solo Funds that makes lending and borrowing money easier. Founded in 2018, it has managed to rack up around half a million active users in the U.S.
With Lenme, you can get access to $50-$5000 loans offered by businesses and individuals. Lenders compete to offer loans that you can choose for your payback terms, regardless of your credit score. 
However, it does a soft credit pull, which will not impact your credit score. If you are an investor or lender, Lenme is the borrower's hotspot. To get their eyeballs, all you need to do is present the capital at the best rate and the app will manage the rest, from monitoring to payments. 
The app includes voguish features that are easy to get the hang of right from the beginning. As to fees, Lenme levies 1% of the total loan amount from borrowers, which is quite reasonable for some. Undoubtedly, Lenme is one of the best apps like Solo Funds to borrow money from the comfort of your couch.
| Pros | Cons |
| --- | --- |
| Transparent payments, no hidden charges. | Waives 1% fee ($3 minimum) of the total loan amount. |
| Larger loan limit. | Not enough information on helping investors succeed.  |
| Users can pay back automatically.  | |
| No investors fees.  | |
| Low origination fee.  | |
| Borrowers can request loans for a less interest rate.  | |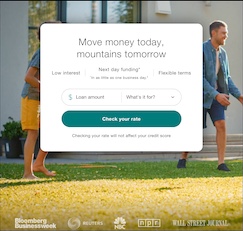 Prosper is a flexible peer-to-peer lending marketplace based in San Francisco, California. Founded in 2005, the company has around a million borrowers and had loaned nearly $16 billion as of 2020.
Among all the other alternatives, Prosper is the most trusted and effective platform for making peer-to-peer lending hassle-free.
With this company, you can invest in personal loans and borrow cash on your own payback period, regardless of who you are. Not only does it have the tools to manage payments or acquaint you with thousands of needy people, but it is also FDIC insured, which gives you a sense of security. 
Getting a loan from Prosper is not as easy as you may think. It gives an estimate of how much of a loan you can afford by factoring in your credit score and monthly income.
Once you get the lowest eligible rates, choose the one that works best for you, and get your funds straight into your bank account instantly via direct deposit.
Apart from investing in bonds and stocks, Prosper is a great deal if you want to diversify your personal investment portfolio. It claims to have seasoned 5.6% annualized net returns, making it one of the most lucrative lending platforms for investors. 
| Pros | Cons |
| --- | --- |
| Users can invest for as low as $25. | 7% – 35% apr rates. |
| No early payment penalty. | 2.5% – 5% origination fee. |
| Has a great number of borrowers. | Loan requesters must meet certain criteria. |
| Maximum potential returns. | |
| Intuitive and secured. | |
| Soft credit check. | |
| Receive funds as soon as three days. | |
It's one of the best Solo Funds competitors, directed towards funding small businesses in any industry. Since 2010, the Funding Circle has lent more than 17 billion dollars to small businesses to go maverick.
There could be thousands of reasons why small businesses need funds. Instead of fretting over day-to-day expenses, you can apply for a short-term or long-term loan here, and boost your cash flow.
Funding Circle offers various types of loans, some of which don't even require a credit check. If you have been rejected by a traditional bank in the past due to bad credit, you may have a chance to get capital here at better interest rates. 
Typically, the platform offers 7%–30% APR for small businesses, with a term length of 12 months to 20 years. Typically, funding can take up to five days or less, but there is no fixed time.
It houses other financing options as well: line of credit, SBA loan, invoice factoring, cash advance, and credit loan. Such financing options come with different loan terms, so choose them based on your requirements. 
You can also consider talking to an expert who will guide you through each term, and help pick out the best financing option for you.
| Pros | Cons |
| --- | --- |
| Host of financing options. | Long-term loans may not be suitable for many users. |
| Competitive interest rates. | High qualification standards.  |
| Expert support. | |
| Performs soft credit pull. | |
| Offers funds as soon as three days.  | |
| No minimum requirement.  | |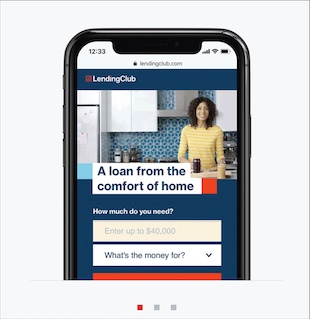 Kickstarted in San Francisco, CA in 2006, LendingClub has been offering loans at the lowest interest rates compared to credit card loans. In fact, it's the first peer-to-peer lending company that secured its spot as a public US Neobank offering loan services and a full suite of deposit products. 
With LendingClub, you can get a personal loan of up to $40,000 straight into your bank account. Simply state your requirement, enter your amount, and check your rate. It provides you with loan offers with different rates and terms that you might be interested in. Generally, it offers a 6.5%–35% APR and has no prepayment fees if you decide to pay off the loan ahead. 
Though its average APR is lower than any standard credit APR, it has many rules of thumb when you apply for a loan offer. Your credit history and score play a major role in determining your APR rates across lenders. Also, lenders look at your debt-to-income (carrying debt) ratio when you apply for a personal loan. 
Surely, the Lending Club is the best peer-to-peer lending alternative to Solo Funds. The only caveat is that it waives a one-time origination fee of 3–6% only after you get funded. 

| Pros | Cons |
| --- | --- |
| Over 3 million active users. | You must have a decent credit score for low-interest rates and better terms. |
| affordable APR rates and quick loans. | one-time origination fee. |
| Available in many U.S. states. | May need to submit copies of your tax documentation.  |
| secure and easy to use. | |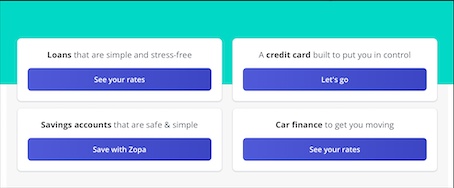 Zopa is a modernized banking platform built to offer loans and fulfill other financial needs. Founded in 2005, this U.K.-based company has more than 10 million active users who are getting loans without much trouble.
Zopa offers a host of financial tools to save your money and calculate your borrowing power. Not only does Zopa have the best tools to offer – but it also has real human support to resolve your queries on live chat.
To get a loan – simply confirm a few details about yourself, your finances, and the loan. If you're taking a loan for debt consolidation, home improvement, or other things, you can tick off the box under the "Your loan" option. Also, note that there won't be any damage to your FICO score when you apply for a loan.
This peer-to-peer lending service has fixed interest rates for any amount between £1,000 and £25,000, and there is no penalty for repaying the loan early. But, unlike Solo Funds, it charges a non-refundable one-time origination fee to offset the cost.
Zopa, like any other lender, provides loans by factoring in your credit score, which means, a good credit score gives you the best APR rates compared to a bad score.
Since it operates as a digital bank, you can open a fixed savings account from £1,000 and rack up a gross profit of up to 1.75%, or £500,000 in full, when you lump your money for about five years or less.
On top of that, the platform provides a full-fledged credit card with all the handy tools. In fact, the service received the British Bank Awards in 2021. Zopa is worth checking out, whether you're a lender or borrower.
| Pros | Cons |
| --- | --- |
| Fixed Savings account with 1-year to 5 years plan. | High APR interests with a 0% interest-free period. |
| Credit monitoring tool. | Instant spending notification. |
| Instant spending notification. | |
| Personal long-term loans access without a fee. | |
| Soft credit check. | |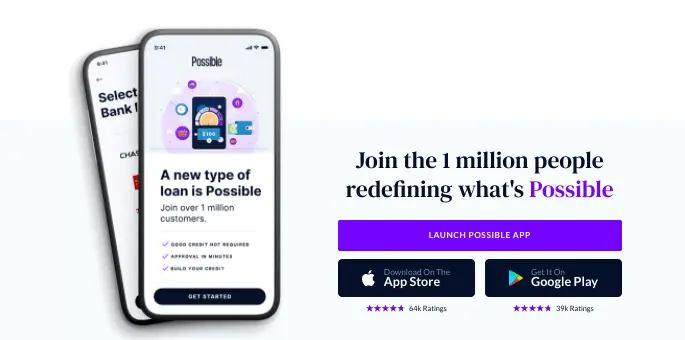 For loans up to $500, you can lean on Possible Finance. It's a financial loan app launched in 2012 to better everyone's economic situation. Currently, more than 1 million people use this platform and have streamlined their wealth. Not only is it a trusted app, but it also offers a decent mobile banking experience. 
With Possible Finance, you can get a loan instantly without any FICO score. You will need to have a steady cash flow of at least $750 from the past three months to get approved for a higher loan and better interest rates. The better your financial health, the better the loan you can afford. However, the maximum amount you can borrow is just $500, which is a holy grail for a lot of users. 
Unlike other apps like Solo Funds, it is a direct lender, which means you cannot give a loan to anyone and make a profit off of it. Still, it's a great payday loan alternative, though not the cheapest option. It has a triple-digit APR of 151.00-249.00% and the odds of approval are also lower. 
Possible Finance is a good option for employees who are unable to borrow loans due to bad credit. 

| Pros | Cons |
| --- | --- |
| Users can reschedule payments.  | High APR rates. |
| Builds credit when making a payment on time. | Doesn't provide four-digit loans. |
| Robust customer support. | Getting approval is difficult. |
| No credit check.  | |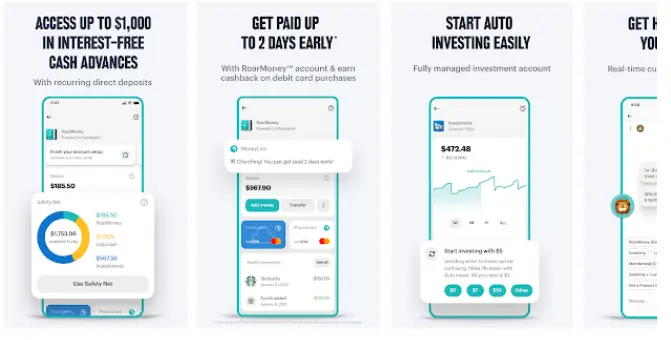 Moneylion is a New York-based company founded in 2013. It offers financial services and tools to help users streamline their economic situation. It has a RoarMoney service, which is backed by Metabank, Inc. Furthermore, users can invest in stocks and crypto with as little as $5 in auto mode. 
When it comes to loans, it is also a great platform to bank on. However, you don't get any lender account, as it's a direct lender company that floats up to $1000 in credit builder loans based on your direct deposit income. 
If you're not into credit building, Moneylion also provides an interest-free cash advance of up to $1000 with recurring deposits. Besides, Instacash is a jack of all trades, allowing users to borrow up to $250 with no interest or membership fee. 
So if you want to make ends meet by borrowing a little loan, it's the best option to go for. All you need is a flow of direct deposits to your checking bank account every month to offset the loan amount.
| Pros | Cons |
| --- | --- |
| Interest-free loans up to $1,000 | Direct deposits are required for loans of up to $1,000. |
| Credit-building loans. | No physical location. |
| Up to two days' early paychecks (checking account}. | |
| auto-investment. | |
| Physical debit card with access to more than 55,000 fee-free ATMs. | |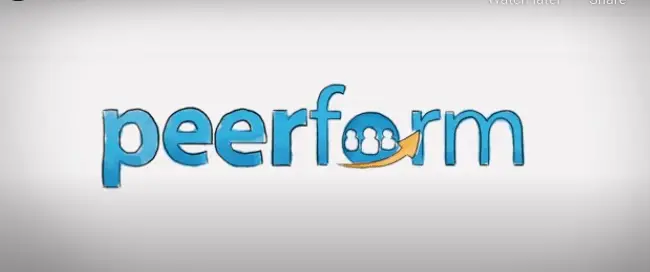 It's a peer-to-peer lending company headquartered in New York. It connects eligible borrowers with accredited investors and streamlines the payment process. To start, register by filling in a little information about yourself and your loan requirements to get loans tailored for you.
Based on your financial profile, Peerform will show an array of loan alternatives that you're qualified for. Borrowers can get long-term repayment plans for loan amounts ranging from $4,000 to 25,000 at a fixed 5.99% to 29.99% APR. Above all, It doesn't impose any additional fees or prepayment penalties.
Peerform lists your loan inquiry on the marketplace where investors can see your loan details, including funding timeline, loan type, grade, amount, and more. The final step borrowers need to take is to verify their accounts to protect their identity. 
However, like other Solo Funds alternatives, borrowers with high grades or better financial situations get better loan offers from lenders. 

| Pros | Cons |
| --- | --- |
| Doesn't affect credit score. | Levies origination and late fees. |
| Automatic monthly payments. | No payment flexibility. |
| fixed reasonable APR rates. | Doesn't impact a credit score. |
| Investors offer personal loans with no collateral. | |
| No prepayment fees. | |
| Lenders can invest in diversified loans. | |
| offers several personal loans (home improvement, debt consolidation, car financing, etc.). | |

Upstart is one of the best few companies like Solo Funds to lend and borrow money. Launched in 2012, it has managed to offer over $11.8 billion in loans alone in 2021, and it is gradually increasing. 
Upstart provides a wide range of personal loans, including Wedding Loans, Medical Loans, Home loans, and more. Apart from that, it grants consolidation loans and refinances your car, which adds more benefits. 
The company claims to have 10% lower interest rates for personal loans than traditional banks, making it more competitive among other similar platforms. Even more, it processes your loans fast and offers a flexible repayment plan so you can pay off loans anytime without worrying about a penalty. 
So how does it work for borrowers? Simply answer a few questions about you and loans to check your rate in minutes. You'll get your money based on your financial outlook within one business day if you get approved. However, the interest rates for your personal loan may depend on your credit score. Upstart performs a soft credit inquiry that doesn't affect your credit score. 
Best of all, Upstart's personal loans range start from $10,000 to $50,000 with three and five-year terms. Again, How much you qualify for depends on your cash flow and how good your credit score is. Also, lenders factor in your debt ratio and pending loans you have yet to pay off to other lenders. 
| Pros | Cons |
| --- | --- |
| Flexible repayment terms, no penalty. | 0-8% Origination fee. |
| Personal loans can scale up to 50,000. | Requires a good credit score for the best APR loans. |
| Varieties of personal loans. | Waives 5% or $15 late fees of the past due. |
| Huge network opportunity for lenders.  | |
| Doesn't impact your credit score. | |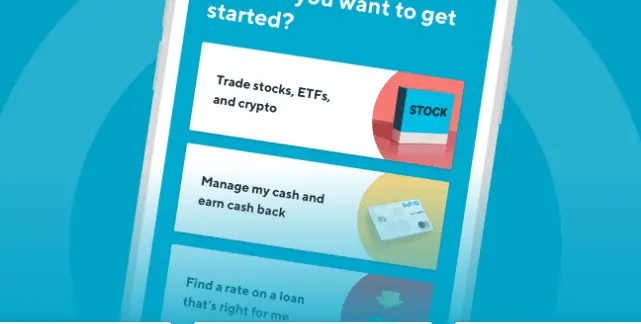 SoFi is the ultimate financial platform to streamline your wealth. With SoFi you can invest, monitor your credit score, get personal loans, start banking, and more – and everything can be managed all from one app or website. 
So far, the company has garnered over 3.5 million members across the unites states who saved more than $100M in Vaults, paid $22B+ debt and borrowed $59B+ in loans. 
As to personal loans, you could get as low as 6.99% + discounts APR rates for a loan amount ranging from $5k-$100,000. And it doesn't impact your credit score when it pulls out your credit history. 
What's more intriguing is that, unlike other apps like Solo Funds, SoFi doesn't charge origination fees or any prepayment fees to tick you off. 
When you apply for a loan, you can check your rates in minutes and receive your money the same day your loan is approved. 
The company also provides banking services with a 1.25% APY on savings and checking accounts. Members with direct deposit will rack up 0.70% APY, far more than the national average. Also, it makes your paycheck available up to two days early when you set up a direct deposit. 
| Pros | Cons |
| --- | --- |
| No early payment penalty or Origination fee. | No tax-loss harvesting.  |
| Offers Investing, banking, loans, etc. | Investors' portfolios could be better. |
| Up to 1.25% APY on savings and checking accounts (1.70% with direct deposit). | |
| Fixed 6.99% APR on loans. | |
| Free credit score check. | |
It's a mobile-only Peer-to-peer lending app that provides up to $250 no-fee deposit advances to wage workers. It's an indirect funding platform where banks are not involved in it. Instead, the people who get paychecks help each other get a small cash advance to cover expenses or bills. 
If you're an investor or Borrower, Hundy is the best bet for lending and borrowing a few hundred dollars. With Hundy, as a Lender, you can increase your ROI (Return on Investment) and earn good points on investing in the Hundy community. But, here is the catch, your points and ratings decide your APY rates, helping people choose their favorite lender and borrower. 
This crowd-based platform doesn't require your credit score or initial deposit to get started -All you need is a salaried job. Once you create your account (Which takes just 5 minutes), you can request and review your loan offers and proceed to get funds directly to your bank account within one business day.
So if you need $100 in a pinch with no pre-deposit, Hundy is the best app to go for. Simply manage your profile by paying off your cash advance on time or even early. 
| Pros | Cons |
| --- | --- |
| No late fees, deposits, or credit checks. | Cash advance of up to $250. |
| Pay early option. | Only for wage earners. |
| Investors can increase their ROI. | |
| Borrowers receive funds within one day. | |
| Investors can see borrowers' profiles before paying. | |
Wrapping it up 
To lend and borrow money, now you have the best apps like Solo Funds to bank on. With these platforms, you can get a personal loan at your payback terms and access millions of borrowers who are in search of capital to cover bills, fund businesses, or pay off debt. 
So, as a lender, not only do you make a profit by offering cash, but you also help individuals in their hard times when traditional banks can't be of much help. Look through all the apps rounded up above, and opt for the one that fits your needs the best. 
Frequently asked questions.
Which are the best companies similar to Solo Funds?
Zirtue, Lenme, and Prosper are the best Solo Funds competitors. 
Which lending app offers the lowest APR rates?
Funding Circle has the lowest interest rates.
Which platform has the lowest origination fee?
In the list, Kiva doesn't charge an origination fee, and Lenme charges the lowest fee of 1%, $3 minimum. 
Can you make money on Solo App?
A. If you are a lender, then you can offer a loan and make money on interest.
What apps will let me borrow money instantly?
A. Once you're enrolled for a loan, you may get it to your bank account instantly with any listed app. Possible Invest and Possible Finance are worth considering for borrowing money instantly.