Sezzle has exploded all over the internet. You will see it at most online or in-stores while placing an order. Sezzle claims to be one of the highest-shopper-rated apps that let you pay in four installments over six weeks, without interest.
But it's not the only app to make it to the top, as we've cast around a few other apps like Sezzle to help you pay between weeks or months. 
Since the advent of "buy now pay later platforms" credit cards have become a second option to shopping, as such apps offer more flexibility in terms of payments. So without any further ado, let's jump straight to the best Sezzle alternatives. 
Best Buy Now Pay Later apps similar to Sezzle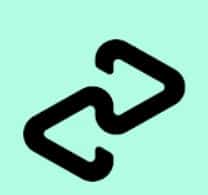 It is one of the best apps like Sezzle that works with thousands of online and in-store retailers. It houses all sorts of categories ranging from jewelry, health, entertainment, fashion, and to name a few.
Afterpay allows you to split payments into four parts and pay them over 6 weeks, without interest. If you pay on time, you don't have to worry about the late fee, which is not more than 25% of your order value. 
To make sure you never miss a beat, it sends you regular reminders for each installment due that you can pay manually or with automatic payments.
There is a 10% fee in case you stop paying; also you cannot purchase any other product with it until you reimburse all the due fee. 
Getting started with this platform is just easy as you may think. To shop in-store, all you need to do is activate your Afterpay card, and it will show nearby shops that accept Afterpay.
And to shop online, simply window-shop your favorite store and choose Afterpay as your payment method. Not only does it offer payment flexibility, but it also offers various rewards for responsible spending.
Pros
Pulse reward program.
No interest, credit check, or monthly fee.
Automatic repayments.
A plethora of stores and categories.
Instant approval process.
Cons
Late fees and halt shopping.
Can minimize your chances of getting a loan.
Spending limit.
You might like the best free apps to check a credit score.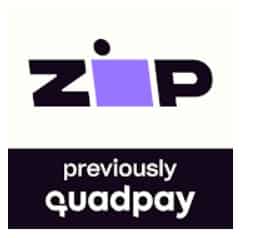 Quadpay is now Zip, the most popular Buy Now Pay Later platform. Launched in 2017, it has already racked up more than 7 million shoppers around the world.
Similar to apps like Sezzle, it allows you to shop at your favorite store and pay inn-four over six weeks without any interest. When you're shopping with the Zip, you get exclusive offers on various products. Besides shopping, the platform literally lets you book a trip, pay bills, and much more.
Just choose your favorite item in the app or other websites, and tap to pay with Zip at checkout. Some of the popular online retailers that have recently integrated Zip are Newegg, Gamestop. Fanatics, H&M, Amazon, Mercari, and the list goes on. The best part, it runs a soft credit pull so your credit score will have no impact whatsoever. 
With no API required, it is quite easy to integrate into your store in just 10 minutes. On the flip side, the platform charges a $1 convenience fee per installment, and users have to pay the upfront fee of 25% at the time of purchase. On top of that, it offers down payments on various products in case your approval limit stays below the product cost. 
Pros
No interest and monthly fee.

Offers a spread-out payment schedule.

Early and automatic payments without fees.

Supports tons of popular online sites, app, and in-stores. 

Hassle-free integration for merchants. 

Available on cross platforms: chrome, web, and apps. 
Cons
Potential late fees might affect your credit score.
Purchase approvals for each new order.
Spending limits.
Difficult Refunds.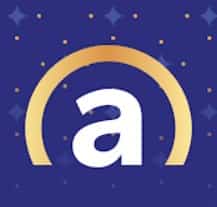 Do late fees bother you? Affirm has your back. It is one of the best "buy now pay later apps" that don't charge more than what you see upfront, allowing users to pay in over a 12 month period with three installment amounts.
It can charge interest on most products depending on the credit, as well as users have to make a down payment as the initial installment due. 
The downside of using this platform is that it may affect your credit score when you purchase with it or when you have a payment history, so it is always a good practice to pay on time to maintain a healthy credit score. Before you can buy a product with Affirm, you need to be prequalified for the credits you're eligible to spend with Affirm. 
Akin to other apps like Sezzle, it provides a virtual debit card that you can use at checkout; when the Affirm logo is not available – the debit+ card will get the job done.
It works with a wide range of online and in-store shops including Expedia, Adidas, Nike, Goat, Dyson, and many more. It is sitting at over five million downloads at the Android and iOS stores, with a whopping 4.8 rating.
Pros
No monthly fees, late fees, and prepayment fees.
Buy and pay off in four easy installments across 12 months. 
Comprehensive list of products and stores to choose from.
Soft credit inquiry.
Saving account offers around 0.50% APY.
Cons
0-25% interest.
No reward program.
Missed late payment fee.
25% down payment due on your first purchase.
Must contact merchant for refund.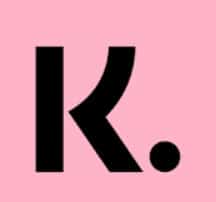 Klarna | Shop now. Pay later.
It offers pay-in-four interest-free installments services around the world. Founded in 2005, Klarna has become one of the best pay later platforms with nearly 4 million monthly active users and rising.
Not only is it available worldwide, but it also allows users to pay straight from their desktop, chrome extension, and app. Due to payment flexibility, and an easy approval process, it is the best bet. 
What's the catch with Klarna? You will never pay more than what you see at checkout unless you have late fees. Besides, it has an easy approval process that requires a soft credit pull, or many times users are approved with no credit history at all. To start, shop anywhere in the app, and select the payment method at checkout to pay later, interest-free. 
Best of all, you can pay early or extend the due date without any further cost with its "pay in 30 days" option. On the flip side, it charges a fee for a missed monthly payment that does not exceed more than 25% of your order value. 
It always keeps you in the loop by sending notifications so you don't miss your monthly or biweekly dues. Apart from online shopping, its digital card offering gives you the flexibility to shop at physical stores – just create a card and tap to pay at your favorite store.
Pros
Pay-in-four installments over six weeks without interest.
No membership or prepayment fee.
Soft credit pull.
Flexible payment options.
Available on cross platforms.
Widely accepted at any U.S. retailer accepting VISA.
Cons
 

Missed repayment or late fee.
Doesn't build credit.
Wrapping up
We have piled up a few incredible apps like Sezzle that offer flexible payment methods at checkout. From booking a hotel to ordering food or fashion stuff, these apps have got you covered. All the listed apps let you purchase a product and pay later without any interest, monthly, or prepayment fees. 
However, you may have to pay off a little initial down payment to secure a sale and finalize the order. And if you are a merchant trying to increase sales or provide flexible payment methods to your customers, these apps can do wonders.