The kind of flexibility Affirm offers as to payment choices is unparalleled. Affirm is the best choice, whether it is no late fees or higher purchasing limits. With it, you never pay more than what you see at checkout. However, it doesn't come with all the bells and whistles; sometimes interest rates can go as high as 30%, and it reports your payment history to Experian, which in turn may affect your credit score. 
Keep your pecker up – we did all the heavy lifting for you to find the best apps like Affirm. So without any further ado, let's jump straight to the article. 
Best companies like Affirm (Top Alternatives)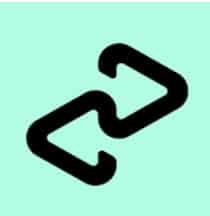 As the name suggests, with Afterpay you can shop and pay over in six weeks without interest. Founded in 2014, in Australia, it is now in over six countries, including the United States, the United Kingdom, Canada, and New Zealand. As of now, it has more than 7.3 million active users who contributed over 519.2 million AUD alone in 2020. 
Similar to apps like Affirm, it houses a wide range of categories and brands, so it's almost easy to go after the stuff that takes Afterpay. Not only does it have a collection of your favorite online shops and in-stores, but it has also pioneered a smooth way to pay for the stuff. It doesn't check your credit, and there are no surprising fees as long as you pay on time. 
How Does Afterpay Work?
Install the app, and sign up.
To shop online, pick Afterpay as your payment method at checkout.
To shop in-store. Set up and add the Afterpay card to your digital wallet, and tap to pay with Apple Pay or others. 
Pay an upfront fee for the first out of four installments and the rest over 6 weeks. 
Pros
No interest, no credit check, no monthly fees.
Exclusive deals & rewards on specific stores.
Easy approval process.
Plethora of in online and in-stores.
Cons
Late payment fee.
No option to schedule payment.
Spending limits.
May encourage bad spending habits.
First installment at checkout.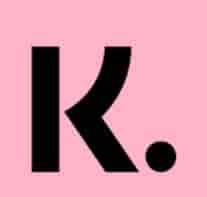 Next up in the line is one of the most popular Sweden-based fintech company, Klarna. It's a pay-in-four credit service founded in 2005, providing flexible payment services to more than 70 million customers across 17 countries. Unquestionably, it's a global leading Pay Later platform for smarter and flexible shopping. 
Again, much like Affirm or other apps, it allows you to buy stuff and pay over time, interest-free. Not only does it let you split payments, but it also offers the flexibility to pay at your own schedule. It has an instant approval process that involves a soft credit inquiry that doesn't impact a credit score. 
What's more, you can pay in 4 from cross-devices: desktop, smartphone, and chrome extension. Klarna lets you shop from thousands of in-store and online shops and apps, making it easier for users to opt for something they want to buy. 
How does Klarna work?
Go to the app, or website to create an account.
Once approved, browse your favorite brands, choose an item, and select "Klarna" at checkout. 
Pay the first installment and rest every two weeks or 30 days.
For in-store purchases, simply link the Klarna card to Apple pay, Google Pay, or any other digital wallet. Tap and pay. 
Pros
Flexible payment options.
Monthly financing for larger purchases.
Shop popular stores: H & M, Nike, Tommy Hilfiger, Shien, the list goes on and on.
No subscription fee or interest.
Use it anywhere in the U.S. store accepting Visa.
Grab deals and unlock rewards.
Available on cross platforms. 
Cons
Lofty Late fees and returned fees.
Hard credit inquiry for financing larger products.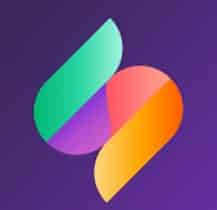 This U.S-based company claims to be the highest-rated Pay Later solution. It lets you pay in 4 bite-sized installments over six weeks with 0% interest. Founded in 2016, it has already racked up close to 7.5 million active users worldwide, housing big brand assets that help you shop from a wide range of categories, including automotive, arts & crafts, clothing health, and more.
Just sign up, get instant approval and hunt for the product from over 44000 stores. At checkout, select Sezzle, and follow the prompts to secure the order. There is no credit check, no surprising fee to tick you off. However, akin to other companies like Affirm, you might get charged for not paying on time. 
However, unlike other relevant services, it offers free guidance and education to build credit and the flexibility to pay when you want. 
How to Sezzle?
Get approval after Signing up.
Shop over at your favorite store.
Select Sezzle at check-out, pay 25% of the order value up-front, and complete your order.
Sign up for the Sezzle Virtual card and activate tap and pay to shop at online and in-store retailers. 
Pros
No credit check, No monthly fee, No interest.
Flexible payment, 4 installments over six weeks.
Doesn't report payments to credit bureaus (Only Sezzle Up)
Soft credit check.
Cons
Late fees and Rescheduled fees.
25% down payment.
Doesn't build credit.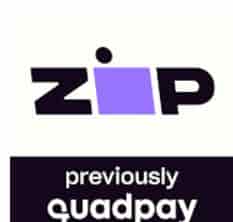 Zip is another popular platform you can lean on to elevate your shopping experience. Through it, you can buy a product and slash a price in four easy payments. It houses big brands like Amazon, Target, Walmart, Levis, and to name a few. You can shop by category, choose your store, pick a product, and then select Zip at checkout – this is how it works. You'll spend for the first fee-due installment while processing the order, and the rest over six weeks. 
On the flip side, it charges a $1 convenience fee for each payment made out of four installments. Apart from that, it may impose a hefty $7 late fee per installment, which means you might end up paying an additional $24 for each failed due. Everything aside, it offers a variety of stores to shop from, which makes it one of the best apps like Affirm to make purchases over time. 
How Zip works?
Sign up, and it will approve your account instantly.
Browse through hundreds of brands online or with the app and pick a product you like. 
Tap 'Pay with Zip', fill in your card details, and checkout in seconds. 
To shop in-store, add the virtual Zip card to your wallet via the In-store tab, with the amount you plan on spending. 
Pros
No Easy transparent payments with no hidden fees.
Various online and in-stores.
Smooth refund process.
Cons
1$ convenience fee for each installment.
Need approval process for every purchase.
Waives late fees and reports them to major credit bureaus.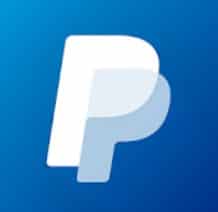 If you don't know, Paypal also offers Pay in 4 services to many countries – including the United States, United Kingdom, Australia, and a few more. Apart from that, it provides a revolving line of credit similar to a credit card. 
To pay over time with PayPal, tap the PayPal icon, select Pay in 4 at checkout, make your first payment, and rest every two weeks. It does a soft credit pull to approve your account, with no impact on your credit score. 
The best part of being a Paypal user is that you will find a plethora of retailers supporting it as a payment option at check-out. Some of the notable names that accept PayPal are Addidas, Beauty.com, Groupon, eBay Puma, and more. Unlike other relevant apps like Affirm, it gives you more ways to pay online and in-store. 
How to Pay in 4 with Paypal.
Create an account, add card details and wait for approval. 
Go to any PayPal-supported store, find stuff, and tap on 'Paypal credit'.
At checkout, select 'pay in 4' and secure your order after paying an initial down payment. 
Pros
Interest-free, no recurring or hidden fees. 
Soft credit check.
Pay via cryptocurrency option.
Loyalty and rewards.
Millions of retailers.
Turns purchases into bite-sized purchases.
Paypal credit for long-term financing. 
Cons
Purchases are capped at $1500.
No payment flexibility. 
May charge a late fee.
Also read: Best apps like Moneylion for financial aid.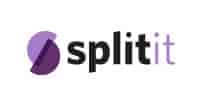 When it comes to paying later solutions, Splitit takes a unique spin. It allows users to split payments into smaller chunks and pay via their existing credit cards. Splitit doesn't require a credit pull, deposit, or you'll not pay any interest in the way. However, with Splitit, you only get a paying option with a credit card, as it doesn't support debit cards, bank accounts, or prepaid cards. What makes it stand apart from the rest is its ability to offer up to 24 installments that you can choose at the time of purchase. 
As to the store directory, you'll find hundreds if not thousands of online retailers that accept Splitit, making it one of the best companies like Affirm. Though it has no wider base of merchants, competing with Klarna or Afterpay, it doesn't charge a late fee, which is unique in the market. Besides, unlike some, it lets you shop with your reward credit card with full perks associated with it. 
How to Splitit? 
Sign up, and get an instant approval decision.
Shop over various online stores with the app and select 'Splitit' as a payment option. 
Choose an installment term.
Fill in your credit card details and checkout securely. 
Pros
No late fees, interest, or monthly fees.
Pay in 24 split dues or over a six-month period.
No credit check, easy approval.
Early payments. 
No credit bureaus reporting.
Automatic installment payments.
Cons
Limited retailers compared to other competitors. 
Doesn't accept debit cards.
Doesn't build credit even if you pay on time. 
Retailers may set a limit on purchases. 
Wrapping up
We have conjured up a few incredible apps like Affirm for a broader shopping experience. Whichever application you go for, make sure to pay off your installments on time. These apps may incur late fees if you have a missed or failed payment.
Also, a few listed apps report your payment history directly to the major credit bureaus, which might affect your ability to take a loan in the future. However, these companies have transparent financial terms, so there will be no surprise charges unless you reimburse all your installments.