As many people ditch old financial ways, we're seeing more apps like Possible Finance enter the fray. Not only do such apps offer easy options to manage credit bills, but, also offer flexibility to automate payments.
And once approved with any advance app like Possible Finance, you have access to the fund immediately without having to wait for the bank to approve the loan in months. Sounds great?. 
We have rounded up some of the best Possible Finance alternatives that advance you up to $500 and allow you to pay over time with zero fees, and interest. 
Best Apps like Possible Finance (Top Alternatives)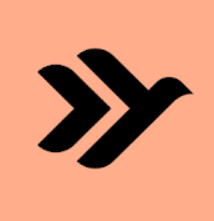 Empower is an all-in-one financial service provided by the nbkc Bank and member FDIC. It saves your money, pays two days early, and offers instant cash of up to $250 with no interest or overdraft fee. Founded in 2016, the platform has managed to garner over a million active users racking in cashback rewards and shopping with the Empower Visa debit card.
Unlike Possible Finance, it has no impact on your credit score, but late fees may affect your ability to take loans in the future. Whatsoever, it can be the best financial solution to monitor your spending habits and borrow instant cash advances when in need. 
Just set up a paycheck deposit with Empower to get paid two days earlier than most standard banks. There are certain criteria for cash advance qualification such as your account must be healthy and active for at least 60 days with a minimum $500 average monthly income and three recurring deposits of $200. That's all that Empower requires. 
Once approved, it will float you up to a $250 instant cash advance that you can pay back on your next paycheck. Apart from that, you can save money automatically by setting up your savings goal, and the app takes care of the rest.
Its debit Visa card allows you to cash out from over 33000 ATMs and shop from in-stores for free. Here is the caveat, you have to unlock every feature for $8 a month. 
Pros
Physical debit card.
Live chat support.
Get up rewards on shopping from certain stores. 
Early paycheck.
Borrow up to $250 directly to your bank.
A high yielding saving account with 2% APY
No minimums.
Cons
Monthly fee, Expensive.
Sometimes Transfers take more time than usual.
Customer support could be more human. 

 
You might like the best free BTC earning apps.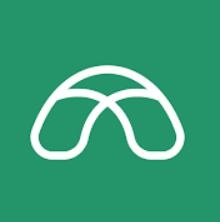 Brigit is one of the best apps to get your finances on track. With Brigit, you can get up to a $250 emergency fund straight to your bank account, with no interest, no credit check, or other lofty fees.
Got trust issue? The app is backed by the celebrities Will Smith and Kevin Durant, and also it covers $1 million in insurance for pro members. For those who want to Keep tabs on bills or get a clear insight on spending habits, this app is the best option to go for.
Monitoring accounts are free for basic use, but you have to shell out $9.99 per month to get full access, including $1 million in insurance. 
Best of all, it predicts and auto advances your upcoming expenses when your balance is running out. The overdraft protection doesn't cost a single cent or interest, as it deducts the sum from your Main direct deposit balance.
Another feature it offers is credit protection, where you can get your credit score and full credit report, and also it provides you with premium tools to help you stay on top of your credit and identity. Unlike other apps like Possible finance, Brigit aims at discovering new job opportunities for seekers. 
It always keeps you in the loop by sending real-time alerts about important events such as delivery and advance dates. Since its launch, it claims to have saved its members over $250 million in fees, or it has saved each member $514 on average annually.
To sum up, the app is a great platform to set real saving goals by understanding your budget and monitoring your account 24/7 with real-time notifications.
Pros
Instant advance up to $250.
Monitors & protects accounts.
Sends real-time event alerts.
Tracks savings and understands your spendings.
Overdraft protection.
No minimum, interest, or credit check.
Cons
$9.99/month for full access, including up to $1 million insurance cover.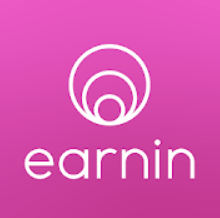 Another cash advance app we adore is Earnin for getting your paycheck early. With Earnin, you can receive your paycheck two days earlier, protect overdraft fees, and cash out up to $500 daily of your paycheck period. 
It also sends alerts when your balance falls below your set percentage in the Balance shield alert. Above all, it has no monthly fee, interest, or penalty to get full access to your hard-earned money. 
So how does Earnin work?. Just add your checking bank account to Earnin that gets steady income from an employer, and Earnin takes care of the rest. No credit check is performed, or an SSI number is required when linking a direct deposit account.
Every Earnin community member starts with $100, and then depending on financial health and app usage duration, they can increase the pay period max up to $500. Max info is available on the home screen.
On top of getting daily pay, saving a few bucks in the Tip Jar is another standout feature by Earnin that is also rewarding. By tipping yourself in the Tip Jar you can reward your everyday wins, like finishing up a keto diet.
You can also Pay your tip forward to keep the Earnin community up and running. On the whole, it is one of the best apps like Possible Finance to set real saving goals and get access to the money you have already earned.
Pros
Get up to $100 pay per day (up to $500 max).
Receive your paycheck two days early. 
Smart savings with Tip Jar.
No fees, interest, or credit check.
Overdraft protection.
Community support.
Cons
Triggers poor spending habits. 
Controls how much you can withdraw.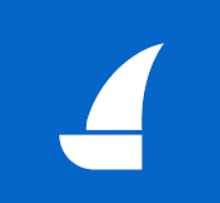 Floatme is the least pricey option on the list for building your financial ability. It just takes 2 minutes to set up, allowing access to emergency funds, overdraft alerts, and smart savings. FloatMe is sort of your best friend that helps you get ahead of your finances.
It floats you up to $100 when you need it most, with no interest and credit check. However, it requires verifying your linked account where you receive your recurring direct deposits from your company or employer. 
It always alerts you when your account is at risk of overdraft fees; So you can add funds in the meantime to avoid overdraft fees. Besides, it has a feature called Floatme stack that allows you to set saving goals for holidays or emergency funds. It transfers stack balances each month that you can deposit or withdraw as they become available.
The Stack feature is included in the premium membership, and it is FDIC insured for up to $250,000. Similar to Apps like Possible Finance, it floats you up to $50 before your upcoming paycheck. However, new members don't have access to the whole amount until they have a steady deposits history. 
If we factor in its inexpensive monthly fee, FloatMe is the best hack. Apart from that, it does not charge interest or perform a credit check before advancing funds. Don't take our words for it – you can try its 30 days free trial and have full access to every feature it has to offer.
Pros
Borrow up to $50 between paychecks.
Overdraft protection.
No interest and credit check.
Inexpensive monthly fee.
Smart saving (FloatMe Stack).
Up to $250000 insurance for a data breach or other issue. 
Tracks deposits and withdraw history. 
Wrapping it up
If you want to keep tabs on your spending, avoid overdraft fees, borrow funds, or monitor bank accounts, these are the best cash advance apps like Possible Finance you can try.
Brigit has a basic and Premium plan, so you can try it first and pay monthly for full access. FloatMe offers a 30-day free trial, then clamors for $1.99 per month, being the most affordable app on the list. In terms of fraud protection or security, these apps have the best weapons to tackle swindling. 
If you are into shopping, you can receive cashback offers and rewards with Empower. To reap in advance benefits, you need to link your active deposit account to any following app that gets recurring deposits direct from your employer. Thanks for reading this article. Share it and spread the love.