No doubt that Albert is the best mobile banking solution to borrow, save, and invest money. Also, its unlimited real human support that lets us ask spontaneous questions about finance is just icing on the cake.
And Albert cash is its latest addition to offer early paychecks when you set up a direct deposit account. Undoubtedly, it is one of the best geniuses solutions to budgeting.
It has low fees, smart tools, and human support as its key ingredients. Still, want to switch over to other apps like Albert? well, we have got you covered. 
The only downsides to the Albert app are its limited saving transactions for some users and its lack of real-time support. So, we did all the heavy lifting for you to find the best apps like Albert. Take a look. 
Best Apps Similar to Albert (Top Competitors).
Most affordable money app

Pros
Builds credit (Paid and free)
No overdraft fees or interests.
Automatic budgeting feature.
Get up to two days early paycheck. 
Access to over 32,000 MoneyPass networks.
Cons
Only offers a checking account.
$1 monthly fee (for mobile access only)
The approval process is not smooth. 
Dave is a well-built application for people who want to manage their finances like a pro. Founded in 2016, the company has managed to garner over ten million active users in a short span of time.
Similar to Albert, Dave is an incredible platform that offers interest-free nano loans up to $250, automatic budgeting, and up to two early paychecks when you link your direct deposit account. 
There are no overdraft or draft fees, or any hidden fees once you roll in. However, to get access to everything, you have to shell out as little as $1 per month, which is inexpensive.
Eligible customers may also receive the Dave card (MasterCard) to withdraw cash from over 32,000 MoneyPass ATMs and shop like any standard debit card.
Want to build credit?—well, the app has a build credit option for $100/year and is free if you have a direct deposit account setup. However, unlike many Albert alternatives, Dave only offers checking accounts. 
Perfect mobile banking app

Pros
No interest and overdraft fee.
Offers rewards for shopping via its debit card.  
Reports payments history to the credit bureaus – Builds credit.
Large loans up to $1000.
Doesn't perform hard credit check.
Cons
$19.99 monthly fee.
Keeps unpaid funds in the reserved account until it's paid off. 
Highly competitive interests rate.
MoneyLion (also many other mobile banking apps) is the perfect mobile app for your banking needs. It allows you to invest, save, borrow, and get early paychecks.
Surprisingly, there is an interest charge or hidden fee involved when you request credit builder loans of up to $1000. But in the basic plan, there is no interest or monthly fee for requesting up to a $250 cash advance.
When spending over $10 using a Moneylion debit card, you unlock rewards every time you visit participating stores. If you want to build credit, but you're cuffing up to pay for the platinum plan, then we've got glad tidings for you.
The platinum plan also has a reward platform that rewards real cash simply for daily logins, paying off on time, and other things, so it's easier to offset the membership fees.
Not only does the app let you have access to up to $1000 with no credit check, but it also helps you build credit. The company reports your payment history to the three major credit bureaus, which in turn can affect your credit score.
However, the app does a soft credit check before offering a loan. To get access to its full features, you have to shell out $19.99 per month. To sum up, it is one of the best apps like Albert to invest, save, and borrow cash with.
Doesn't charge a dollar

Pros
Two days early paychecks.
No interest, overdraft, or monthly fee.
Fee-free overdraft up to $200.
Build credit.
Pay and request cash.
Smart savings with competitive interest rates.
ATM locator to find over 60k+ ATMs, with cashback locations.
More flexibility over transactions.
Cons
Must have received at least $500 in your Chime spending account in the last 30 days. 
No investment and cash advance option.
Fund deposit may cost a fee.
Freezes account while investigating fraud. 
Chime transfers are limited to $200 per day. 
Chime is one of the best online banking apps that has your back. Launched in 2014, it has already reached over the 12 million customer mark, making it one of the most popular mobile banking apps. 
With Chime, you can save money, borrow up to a $200 overdraft fee, and receive a paycheck two days earlier than most standard banks. There is no credit check, interest fee, monthly fees, or overdraft fee to hold you down.
To become a Chime member, simply link your direct deposit account, and if you qualify, you may receive early paycheques, including other services.
Unlike Albert, it doesn't include investment and a cash advance option, so it's a big disparity if you prefer such options in other budgeting apps like Albert.
However, it also offers an opportunity to build credit when spending money using the Chime Visa credit card. 
It gives access to over 60K fee-free ATMs, so it's easier to get cash while shopping. Don't worry if your spending balance is low; you can still get cash using the SpotMe feature that advances up to $200 on your debit card to avoid an overdraft fee.
Even more, with your debit card, you can get free cash withdrawals at many popular retailers. Undoubtedly, Chime is one of the best apps like Albert, especially for grabbing cash on the go. 
Unique finance app

Pros
Smart saving and budgeting tool equipped with AI.
No credit checks, interest fees.
Credit builder debit card with cashback (Premium).
Cons
Only up to $100 salary advance.
Lacks many features which are normally available in other premium banking tools.
Cleo is the only budgeting app that serves its customers with A.I. It creates a personalized budget using A.I. by breaking down your spending so you can have a better sense of your budget.
With the app, you can save, budget, chat, and borrow cash on the flow. Besides, it will help your credit score grow when you spend money with its debit card. 
What we found more intriguing is its chat feature, which is built on cutting-edge technology to answer all your queries regarding money management.
To get insights on your weekly spending, just type in "My weekly spending" or "rate my week", or you can get roasted by typing "roast me Cleo" to understand what went wrong in your budget". So its chat feature is just lit. 
It spots you up to $100 in salary advance to avoid any overdraft and interest fees that you can reimburse later between paychecks with no credit check and zero interest.
However, newcomers usually qualify for $20–$70, but once they pay it back on time, they'll unlock up to $100. The caveat is that you have to buy a Cleo Plus membership for just $5.99 per month to get salary advances, cashback, a credit builder card, and other perks. 
Best for Micro-Investing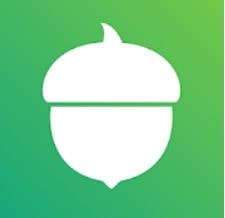 Pros
No minimum and overdraft fees.
Access to more than 55,000 fee-free Allpoint ATMs.
Small auto-investing, just starting with $5. 
Invest while spending.
Investment options for kids, personal, and retirement.
$10 signup bonus.
Cons
No budgeting feature to break down your expenses.
No tax strategy.
No human adviser option.
Only premium members can get access to a checking account and investment. 
The Acorns steal the show when it comes to smarter banking and investing your spare change.
Launched in 2012, the behemoth platform has garnered a whopping 8 million customers with more than $3 billion in assets under regulation, becoming one of the fastest-growing financial companies globally.
Acorns lets you invest automatically in diversified portfolios with as little as $5. You can even invest a fraction of your paycheck while spending via an Acorn debit card. It gives you access to over 55, 000 fee-free Allpoint ATMs.
The company doesn't charge or require any minimum amount when you open an Acorns account – it only charges for investing, banking, and later savings. It has two subscription tiers for your needs—Personal ($3/month) and Family ($5/month). Akin to other apps like Albert, it is a solid platform to manage your finances.
Perfect expense tracker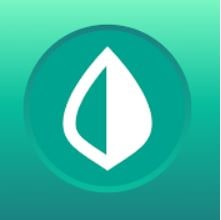 Pros
Manage all accounts in one place.
Free to use.
24/7 Credit score monitoring.
Create custom budgets and get full insights on spending.
Credit card utilization history for understanding Credit score. 
Cons
Lacks investment feature.
Lacks an option to pay bills.
Full suit access is expensive. 
Next up is Mint, the most preferred budgeting app for your financial success. Mint lets you save money and track your expenses, from your online subscriptions to accumulated investments, giving you full insight into your spending.
Mint is more specifically a budgeting app, although Albert offers all kinds of banking solutions.
To see where your money goes, all you need to do is add a bank account, debit or credit cards, investments, or bills, and it will help you track your cash flow.
Not only does it track your overall spending or cash flow, but it also notifies you when prices go up, so you spend smarter and save more. You can improve your impulse spending by creating custom financial goals through Mint and sticking with the plan for a better future. 
Besides, the platform keeps track of your due dates and alerts you whenever your balance is running out to avoid overdraft fees.
Since it is loaded with a budget planner and expense tracker feature, users can also access their credit score for free. But the full suite of tools comes at the cost of $8 per month after the 14-day trial period ends.
Wrapping it up
These are the best apps like Albert that unchain your potential to streamline your finances. All the apps mentioned here have a basic plan to get you started with budgeting, among other things.
You may have to pony up the little monthly fee to leverage the cash advance and other premium features. However, only The Chime doesn't charge any fees, making it a solid choice for your banking needs. 
Each listed application has its own cons and pros, so it's hard to assert which app stacks up best against Albert. However, you can try each app and stay with any Albert's alternative that suits your mood and budget.