Fintech startup Chime, started as an investment, is now a full-fledged mobile banking platform. It serves customers with up to $100 overdrafts and pays them up to two days early.
Best of all, it has no hidden fees to maintain a minimum balance, overdraft, or monthly fee. Also, it is quite flexible as to what it offers, allowing users to control transactions and track budgets. Not to mention its 38000+ free ATM stations. Despite all such privileges, users are looking for apps like Chime, but why?
Chime is overcrowded, because its customer support is one of the hardships users are dealing with. In case your account is lost or banned, it is nearly impossible to get your account back.
Besides, it has some technical errors making users switch to other Chime alternatives. So, without any further delay, let's jump on to the best bank apps like Chime. 
Best Chime app Alternatives (Android & iOS)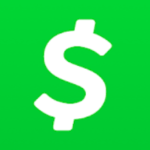 Cash app (before Square. inc) is a mobile banking app that allows users to transfer, save and invest money. Founded in 2013, Square. inc, to compete with Venmo, the app has become a household name for mobile banking. It is intuitive, secure, and has surplus benefits for users.
Unlike most apps like Chime, it supports Bitcoin to buy, sell, send and withdraw at its standard price. As to Investment, users can start for free with as low as $1 and go as high as they can. The platform lets you design a free custom Visa debit card with discount offers and no hidden fees.
To get started, just sign up in a few seconds, and start using the app right off the bat. There is no pending verification, no waiting, except when you ask for a virtual or physical debit card. It also sends you a physical laser-etched Cash Card for free in about a week to use in physical stores or ATMs.
However, the virtual card, when received, can be used for online or in-store purchases. When it comes to direct deposit, it pays you up to two days earlier than is standard with most other banks.
Pros
Trade Bitcoins.
Designs custom Visa debit card. (physical)
Buy and sell stocks commission-free.
Sends paycheck up to two days earlier. 
Get instant discounts with Cash Boost.
Robust security.
Cons
No overdraft.
Pesky technical errors.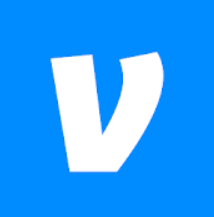 Venmo is another Chime alternative you can use to send and receive money. Founded in 2015, via Paypal. inc, it has been racked up over 15 million downloads with nearly 10 million active users.
With Venmo, you get up to 3% cashback on your eligible top spend category when you use the Venmo visa credit card. Also, you can shop anywhere in the U.S using its Mastercard debit card, and earn cashback from various spots. The app allows users to add notes to payments so that they can remember moments. 
At stores like CVS, you don't need to digging into the wallet to get a card, as you can scan the Venmo QR code to pay.
Best of all, it lets you do business on Venmo under the same account, offering a unique business QR code for safe in-person payments. And now with the direct deposit option, you get your paycheck up to two days earlier than standard payday. Besides, it allows users to scan a physical check right into the Venmo account.
Pros
Get up to 3% cashback with a Visa credit card.
Use debit card for in-store purchases and more (In the U.S).
Pay in stores touch-free using Venmo QR code.
Get paycheck two days earlier
Scans physical check.
No monthly or account fee.
Cons
3% fee for sending money to people using credit card.
No overdraft.
Other fees.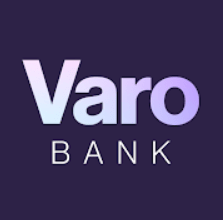 Varo Bank – Mobile Banking
Ditch Overdraft, get advance cash up to $100 between paychecks with Varo advance. It's one of the best banking apps for contactless transactions. With Varo Bank, you don't need to lose sleep over unnecessary fees.
There is a 0% fee for monthly maintenance, ACH transfer, foreign transaction, and at 55,000+ ATMs worldwide. Above all, it has no minimum balance requirement, but make sure your saving account balance is equal to or more than $0.
Similar to bank apps like Chime, this app pays paychecks two days prior with direct deposit. It allows you to track your spending, history, or account activity with instant notifications. 
Besides, you can use Varo with Google Pay or Samsung pay for contactless payment as well. Even if the app has advantages, it also has a few downsides; You have to make at least five Visa Varo debit card purchases to get qualified for receiving a direct deposit of $1000 or more. And for advances over $20, fees apply.
As they the procedure, to qualify for advance, your account must be at least 30 days old with over $0 in balance.
Pros
No minimum balance is required.
No fees.
Borrow up to $100 between paychecks.
Instant alerts for every activity.
Send instant money to Varo users with a note.
Annual percentage yield (APY) of up to 2.80%.
Cons
No overdrafts. 
Must have at least 30 days old account to get qualified for a cash advance.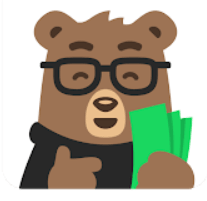 Dave is an ultimate banking app that advances up to $200 without any interest and credit check. Launched in 2017, and backed by Mark Cuban, the app has managed to catch the wave in a mobile banking domain. It claims to have saved its customer $200 million in overdraft fees.
Dave provides everyone with intuitive budgeting tools, so they can keep count on their spending and avoid those pesky charges. As it follows, it lends up to $100 for everyone, and up to $200 for Dave users with no interest and including other fees. 
When you open a direct deposit account with the app, you get your paycheck two days earlier. With Dave, you get access to over 30000+ free ATMs with a money pass. Much like Chime, and a few similar apps, it doesn't surprise you with fees.
However, this cash advance app deducts $1 per month from your linked account to leverage its tools, including account monitoring, notification services, debit card, and build credit history. It also lets users pause or cancel their membership.
Pros
No Atm or minimum balance fee.
Over 30000+ Free ATMs.
Intuitive tools to help you with budgeting and monitoring account activity. 
Advances up to $200 with no interest and credit check. 
Fully functional Visa Debit card (Physical + Virtual).
Cons
$1 monthly fee.
Charges $4.99 express fee if you want to borrow money within eight hours.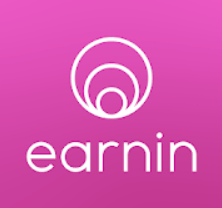 If you want to get up to $100 with your deposit, Earnin has your back. Earnin is the community-powered platform where you can show your generosity by giving a tip to fellow members.
With the app, you can receive your money at a lightning speed when using a debit card. Moreover, it has tools that help you cash out $100 daily and up to $500 per pay period with no interest – you can tip between $0-14, which you think is fair. What's best? when you put away $10 in an Earnin saving jar, you get a chance to win up to $10 million in cash prizes
To avoid any overdraft, it has a Balance shield feature that sends up to $100 of your earnings straight into your account. And it has a financial calendar to inform you about your recurring payment, or track budget.
It also allows you to earn up to 10% cashback when shopping at local or popular spots. It's the better Chime alternative because it doesn't charge any fee for using its services or tools. The live chat feature further adds it into a trusted bank apps category.
Pros
Pays up to $100 per day, and up to $500 per day with a max boost.
15 million community users can tip one another.
Sends money with lighting fast speed (may take up to 2 days)
Live chat support.
Automatically adds your GPS earnings to your account.
Intuitive budgeting feature.
Offers up to 10% cashback.
No interests, and fees.
Balance shield feature to avoid overdraft fee.
Cons
Doesn't pay earlier. 
Work location is required for your job.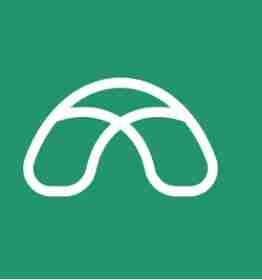 Bright is one of the best apps like Chime to get early pay and borrow up to $250 when needed. The app is secure, intuitive, and a one-stop solution to manage your credit score. Unlike Chime, it doesn't offer a card service, but it works with more than 15000+ banks. Just connect your account, and manage your all expenses. 
Its intuitive feature notifies users if there is a chance of overdraft or late payments. Not only it sends you real-time alerts, but also you save hundreds of overdraft fees in the process.
Besides, it has a flexible repayment option that lets you Extend due dates if you can't pay on your due date. With Brigit, you can earn extra cash by working on a job like Instacart or Doordash. 
You would certainly like its Budget helper to understand your spending habit for every month. And Whenever you need an urgent fund, it sends you up to $250 with just one tap without any interest or fee.
However, if you don't pay back, you won't be able to borrow money back until you reimburse the last advance fee. To have access to extra financial tools, and request cash on time without interest, hop for its $9.99 per month plan. Brigit's basic plan is limited to account monitoring.
Pros
Breaks down your monthly spending.
Balance alerts and bill alerts.
Users can extend dates to reimburse a payment. 
No penalties, no interests.
Secure and manage credit card score.
Automatically sends money to your account to avoid overdraft. 
Supports side gigs.
Cons
Can't request money with a basic plan.
$9.99 per month is a bit expensive.
Wrapping it up
We have rounded up some of the best apps like Chime you can try right now. Overdraft fees may not be the problem, but the listed apps are not completely cost-free either. A few apps may lack support, but offer security and tools, and on the other side, a few apps offer robust security but lack support and intuitive tools.
Until you're using every tool and service in full swing, you don't need to pay any additional fee. Only Dave bank charges $1 every month without any other hidden fees. However, similar to the Chime app, these mentioned apps do not charge any monthly or overdraft fee. 
Spread love by sharing this article