Current, a financial management app that helps teens and parents make smart financial decisions. Founded in 2015, it has proven to be the best modern banking app, which has raised over $400 million in investments.
The current app offers faster deposits, early paychecks, and money management, as opposed to traditional bank agencies.
Teen banking and faster deposits are what make Current stand apart from other similar banks.
There are a few other modern banking apps like Current that we are going to be talking about. 
You're already acquainted with its 30-day free trial of teen banking. Current has a basic free plan and a $4.99 plus plan that provides faster deposits, unlimited cashback, three saving pods, and other benefits.
Despite faster deposits and smart financial tools, Current is a mobile-only app with no access to local branches and desktop accounts.
Besides, your deposits don't gain any interest. We've rounded up the best money management mobile banks similar to Current for your better financial ability. Let's dive right into it. 
Best Modern banks like Current (Top alternatives).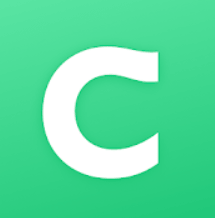 Chime
Want to get rid of monthly fees? Chime has your back. It's is one of the most popular online banking apps that works with two banks, The Bancorp Bank and Stride Bank.
Opening a checking with Chime is free – there is no minimum balance requirement, monthly fee, or credit check.
It offers a Visa debit card that gives you access to over 60,000 fee-free ATMs and contactless online shopping.
You can load your card via mobile check deposit which is available in the app, but your spending account must be enrolled with a direct account.
You get charged $2.50 for each transaction you make via out-of-network ATMs, and you have to deposit cash at green Dot locations. 
To ease things out, it has a checkbook feature that lets pay bills by sending a check online – Or you can use electronic payment from another bank to deposit funds.
It has an external transfer limit of $5000 per transfer and a $10000 monthly transfer. And there is a $10000 per month or $200 per day limit when sending money from any external bank.
Chime is the best bet if you want to maximize your savings by 0.50% APY, with no minimum balance required. It's worth noting that your checking account must be active if opening a direct deposit account with Chime.
Pros
5.00% APY on savings balance up to $1,000, and 0.50% APY on balance over $1000.
Reloading and withdrawing cash is easy.
Early paycheck. 
FDIC insured. 
Cons
No free access to ATMs
Monthly fee and minimum balance required.
Cash reload costs fees.
$20 per overdraft service coverage.
Fees for not using the card. 
Netspend is a popular mobile banking app for managing your finance. It offers a prepaid debit card and access to thousands of ATMs (not free) across the United States.
Compared to debit cards, Netspend prepaid debit card is the easier option because no credit check or minimum balance is required.
However, Netspend charges per transaction, but you can opt for its monthly plan to avoid unnecessary fees. It offers 0.50% APY in savings on a balance over $1000, and 5% APY below that.
But if you use your card frequently, you end up paying more fees in transactions than savings. 
Low in cash? Netspend has over 130000 reload locations to deposit checks at ease. To pay less and get more, you can upgrade to a Netspend Premier card by enrolling your direct deposit that must have a payroll of at least $500 in one calendar month.
The caveat is, you get charged for not using the prepaid card for long, which is not the case with other debit cards.
However, it sends your paycheck earlier than most traditional banks. And it offers an additional Overdraft coverage for $20 per overdraft, so if you have a history of pending overdrafts, then Netspend is not for you.
Pros
No credit check, minimum balance, monthly fee, or overdraft fees.
55k+ fee-free ATMs, and 90k+ reload locations.
Up to 0.20% to 3% APY on savings up to $5000. 
Early paychecks and up to $100 advance.

 
Cons
Must meet requirements to get high-yielding savings. 
Limit on external transfers and cash deposits. 
Need at least $1000 in direct deposits in the last 31 days to qualify for up to $100 advance. 
VaroBank is one of the best banks like Current that gives more ways to supervise your money. When you open a Varo bank account, it offers a debit Visa card that enables you to cash out your saving balance from over 55k+ fee-free ATMs.
You can use it to pay for everyday purchases or shop at places like Kroger, CVS, or Target. And when setting up a direct deposit account with it, you get many perks that standard banks don't have. 
Opening a Varo bank account takes answering a few basic details and providing your SSN. Once your account gets approved, you can open a checking account and start maximizing your savings with as little as $0.01 – No minimum balance, no credit check, no overdrafts fees, and monthly fees hold you back. 
However, you must receive a total of $1000 in qualifying direct deposit for high-yielding online savings. Besides, Setting up a direct deposit helps you receive up to two days early paycheck, grow your money, build credit, and more.
With VaroBank, you can withdraw or transfer up to $5000 per day or $10000 monthly cash. You can use Green Dot Reload to find nearby Reload locations to deposit funds, or you can deposit check using the app.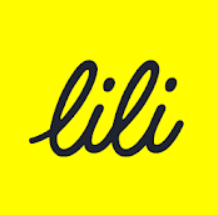 Lili
Pros
No fees or credit check.
Advances up to $200 (must meet requirements).
Tool for managing expenses and taxes. 
Fee-free ATMs access through Money Pass and cash deposits at Green Dot. 
Two days early paycheck. 
FDIC insured.
Cons
Low withdrawals and transfers limits.
Can't use Employer identification number [EIN].
$2.50 fees for out-of-network ATMs and $5 for international ATMs. 
Cash deposits are not free.
No web access. 
Lili is the ultimate mobile-only app to manage your finances. It's a clean and easy-to-use application stacked with a slew of tools to make things easier.
With Lili banking, you can shop with a Visa debit card, learn expense management, and save money into the tax bucket. Besides, you receive early paychecks and up to a $200 fee-free advance when you set up your direct deposit account. 
It takes about 3 minutes to open a bank account with LiLi – all you need to do is fill in basic details and your SSN – There is no fees, minimum or credit check.
The app offers up to 1% APY on your saving balance up to $5000. It is one of the best mobile bank like Current for small business owners who use SSN for tax purposes.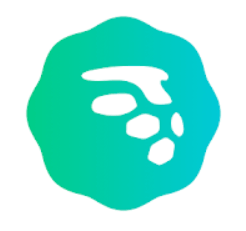 MoneyLion
Pros
No minimum, No credit check, or Overdraft fees.
Borrow up to $250 0% APY.
Auto-investments.
55k+ Fee-free ATMs.
Unlimited transfers from Moneylion to Moneylion app.
Cons
Transfer limits to external bank accounts.
$2.50 fee for out-of-network ATMs.
Must receive $250 in qualifying direct deposit for Instantcash.
Undoubtedly it's one of the best mobile banking apps to grow, borrow, and invest cash. MoneyLion comes with a $19.99 monthly plan unlocking a bunch of tools to manage finance the smart way.
Not only MoneyLion have all the banking tools needed for financial ability, but it also has an Instant cash feature that advances up to $250 0% APR. You can qualify for Instant cash when you receive at least a $250 recurring direct deposit into your checking account.
When setting up a direct deposit account with MoneyLion, you get paid two days early than most traditional banks.
Unlike other banks like Current, it personalizes investment goals for you and auto-invests your money in mixed stocks and bonds, enabling you to start investing with as little as $5. 
On top of that, its Visa debit card comes with so many perks that include cashback when you spend $10+ at certain stores.
And you get access to 55k+ fee-free Allpoint ATMs nationwide, with the ability to withdraw $510 a day and transfer up to $5000 per day or $55000 per month. In a nutshell, MoneyLion is a credit builder and mobile-only bank app for users who want to take care of their finance.
Wrapping Up
The current app has a parental control roundup savings tool that makes it quite fascinating. However, other banks like Current may not have a parental control feature, but they offer better service and tools to manage your finance.
Each app we've listed here lets you open an online bank account with lots of perks. For example, Moneylion offers rewards for shopping, whereas Netspend provides up to 5% APY on a balance of up to $5000.
Though these companies have a transfers limit, you don't need a minimum balance or a good credit score to open a bank account. If you've any further questions, bring them on. We would be happy to help you.