If you are so done with uber and are now trying to find the apps that work exactly like uber and perform even better, then don't worry because we have brought you some of the best apps like Uber that can make your day-to-day life easy.
Finding just the right mode of transport is a hassle these days, but when you can call a cab with just one touch, nothing really beats that level of comfort so, all of the Uber alternatives that we will be talking about are not only efficient but are also going to be your holy grail, so fasten your seat belts and let's get right into it.
Best Driving apps like Uber (Top Alternatives) for Android & iOS.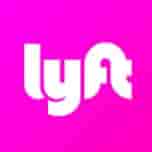 Lift is one of the top Uber alternatives to Uber and is well-known for its reliable services for rides and rental cars. Lyft is famous among customers mainly because it is cheaper than Uber, and people who use these rides frequently always look for a cheaper but reliable option, including us.
Uber does not offer the services of rental cars, but you can even get different types of rental cars through the Lyft, which is yet another convenience. Lyft currently caters to somewhere around 1 million drivers and is available in more than 300 cities in North America.
Also, Lyft not only is really easy to use, but it also allows you to see the profile picture of the driver for safety purposes, which is not very common among other relevant vehicle renting competitors.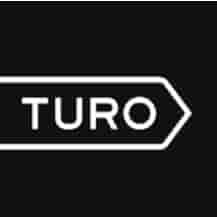 Turo allows people to rent their cars and earn some extra bucks. You can not only rent some basic cars from this app, but some of the most luxurious and high-end vehicles are also available on the app, which will leave you in awe.
When you use the services of Turo, you will realize how pocket-friendly and cheap it is as compared to all the other renting services. You also get a variety of insurance options while renting a wheel, from premium to all the way down to a basic plan.
Also, most of the apps only allow you to rent a car if your age is above 25, but, Turo has really won the customers by announcing the minimum age limit, and it is 21.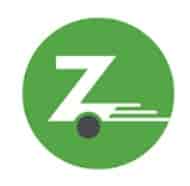 Zipcar is a very reliable alternative to Uber and Lyft, and it offers special discounts to students, which is the cherry on top. Also, you will get the vehicle just within one hour of order placement through the app, which makes it a really fast rental car app.
The Zipcar services are available all over the US, and in some of the cities like DC and Boston, you can just take the car and then park it in the nearest Zipcar parking; you don't even have to bring it all the way back.
The good thing about Zipcar is that it does not charge you extra bucks for insurance and fuel, and both of these things are already included in the fee that you pay, so, appreciations for that.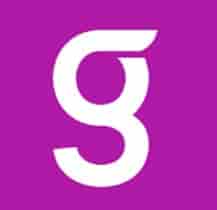 Renting a car is easier than ever with Getaround because it is really easy to use and offers the fastest service. Uber has also partnered with Getaround these days, but, it is one of the very strong Uber competitors because when people can rent a wheel at cheaper rates, why would they call a cab?
Also, car rental services through Uber are slightly expensive, and the process is also a little more complicated, so if you want a quick and easy way, just rent a car through the Getaround because it is one of the best driving apps like Uber.
You might like the Best money transfer apps like Cash App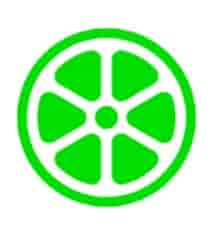 The company is famous for its electronic scooters because people who want to run errands alone can use these scooters and bikes as they are far cheaper than the usual rental cars.
You can also share a car through lime, which is a relatively new concept, and it can also help you save some bucks here and there. Lime is efficient and lets you sign in easily, and you can rent a bike with it anytime you want, making it one of the best apps like Uber.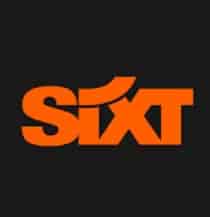 It is the easiest vechicle rental service you can find because you just have to sign in, enter your pick-up and drop-off time and date, and a few other details. You literally get the vehicle at the most reasonable rates ever, which is the very reason Sixt is such a great alternative to Uber.
The company operates in more than 100 countries, so Sixt can be a lifesaver for you when traveling. Also, it is one of the biggest car rental companies ever with around 225000 different vehicles available for rent.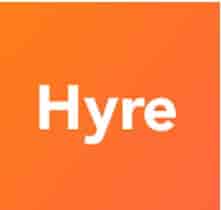 You can get a car rental at the lowest of rates because Hyrecar is offering you as low as $7 rent per day, and not only this; you will be getting dozens of amazing deals and options of comparing different rental services, so, sign in because the app is worth it.
Also, the platform operates in around 174 countries with 30000 locations far greater than Sixt; that is why this company is considered one of the top Uber competitors, and it is on the right path so far.
You can even rent a car for two days, and you get insurance as well so, you don't have to worry about any mishap anymore as Hyrecar has got it covered.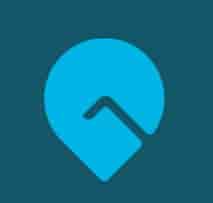 It is one of the best car-sharing services in 2021, and this company's app also works flawlessly. With gig car share, you are not bound to drop the car at a certain location and instead, you get a general home zone, and you can park the automobile anywhere within that zone.
It also saves a lot of time as most of the car rentals require you to drop the car off at the same place where you picked it up, and it might sound like a hassle to a lot of people. Also, rental fees already include insurance and fuel, so you don't have to pay for that separately.
Also, if you are trying to live a sustainable life and are opting for eco-friendly options, then this is just the right car-share company for you because it offers electric cars that don't hurt the environment as much as the other cars do.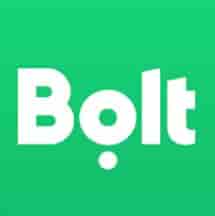 If you are looking for a faster and affordable alternative to uber, this is your way to go because the Bolt is faster than most of the car services available out there. You can get a ride with the Bolt in a matter of minutes.
Also, it is quite easy to use and navigate, and the commission rates of this company are also lower than other companies, so it lets its drivers earn more. The customer support team of this app is also pretty active and works quite a lot for its betterment.
Don't Miss: Best GoPuff alternatives for Groceries delivery at home.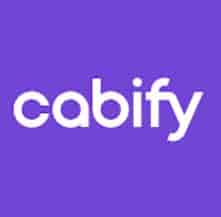 Cabify is one of the best alternatives to Uber because it is really easy and safe to use, and it offers the best cabs within your budget. Every cab is tracked to maximize the safety of the customer and to build trust.
Also, the drivers are not recruited randomly; in fact, the drivers' background is checked before allowing them into the company. Also, it shows you different prices to a destination without hiding or masking anything up.
Moreover, the drivers of Cabify are also very professional, with some of the most modern vehicles you can ever get. Also, you can control literally everything about the ride with just a few clicks, which makes it a very user-friendly application.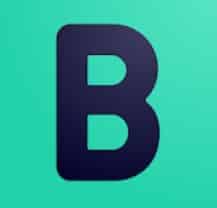 Beat aims at providing you with some of the best and quickest of rides in the city and is considered great for safer transportation. Beat also offers some of the most luxurious Tesla cars for your rides at pretty affordable rates, making it one of the best apps like Uber.
All you need to do is just download the app on your Android or iOS phone, and you will easily do the rest because the app is really easy to navigate. People who are living a sustainable life can go for the Tesla motors as they are run on electricity and are less harmful to the environment.
You don't even have to share your car with anyone if you don't want to, and that is why Beat is known as one of the most comfortable vechicles services that offer maximum comfort to the customers.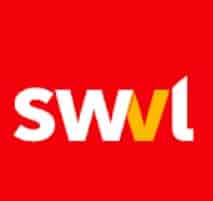 It is a particularly interesting application because instead of booking a car service, it lets you book a bus service that helps you reach your destination quickly with the cheapest rates. After all, it is a bus for a reason, and it is one of the uber similar apps because of its user-friendliness and efficiency.
It is a bus service, but that does not mean you will not have the best experience of your life with it because the seats of these buses are more comfortable than ever.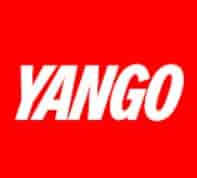 This car-hailing service can be found in around 17 countries globally, and you can find it in all the large cities globally as it operates in around 600 cities. It is feasible for the customers because you get different options for payment, and you can pay with cash and a card.
This service is the easiest way to run your everyday chores without having to stop for fuel and worrying about parking because the car will arrive at your doorstep in just one click and will take you to wherever you want to go.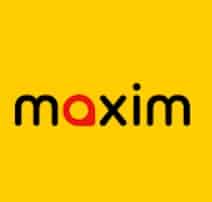 Another best Uber alternatives that is easy for you to get a ride around the city. There are two payment methods of the app, either by cash or by card, and the app itself is very easy and convenient to use.
It is included in some of the top taxi apps like Uber, in which you can get a cab, car, or other vehicles with cheaper rates through this app, and it easily works on Android as well as iOS. The cherry on top is that this not only is a taxi service, but it also works as a food ordering service so, you can even order food, and it will be delivered to your doorstep within no time, and the easy-to-order taxi services also make this app one of the best apps like Uber.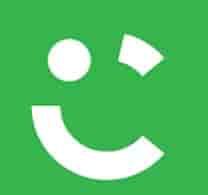 Careem is yet another easier solution to really complicated problems because you can easily get a ride through the Careem app and even track the driver's location to know how much time it will take for him to reach your place.
The app can be called an all-rounder because you get a taxi ride with this app and car rides, bike rides, food delivery, and phone recharges, which simply is mind-blowing. The app itself has another app named Careem pay, which makes the transfers easier than ever. Also, the app has approximately 1 million captains, making it the best uber-similar apps.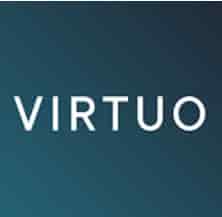 This car rental service takes it to a whole new level with its advanced features in the app and convenience options for the customers, making it the first choice of literally everyone. With this app, you can book a very wide range of rental vechicles without any hassle.
Also, you don't have to worry about any paperwork because everything will be done already just with one click in the app and forget about standing in long lines to pick your car up because now, you just rent the car through the app and get it through the digital key of the app. Also, you can enjoy the services of this app 24/7, which makes it one of the best apps like uber.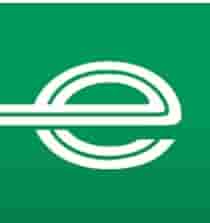 With the enterprise car rental app, you can unlock the opportunities to rent all types of vehicles, from a luxury car to a minivan and truck, because it offers you a very wide range of options when it comes to renting cars, which makes it one of the best driving apps like Uber.
Also, if you get a membership, you can earn points with your rentals and even get a free ride if you gather enough points, which is pretty exciting. The app works really quickly and is easy to use with its amazing features, making it just the right app for you. The platform provides global car rental services with the best deals you can ever get.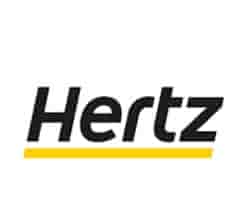 The good thing about this car rental is that you can rent cars with it and trucks as well. In the case of cars, you can get different luxury and hybrid cars that can meet your needs. The cherry on top is that you can even get Ferrari, Tesla, and Lamborghini for rent.
This company's app is not only easy to use but is also very efficient and descriptive that explains the services in a detailed way. It can no doubt be called one of the best Uber alternatives.
Wrapping it Up
We hope that you found the apps that you were looking for, and this article helped you. Also, make sure to pick an app according to your location, as not every app works worldwide.
Make sure to pick the app that offers the cheapest rates with premium ride and rental experience and which can easily beat Uber.
Wishing you all the luck in finding just the right app for your daily transport.