Grubhub, a Chicago-based online food delivery service took the world by storm since its launch in 2004. The app has two mainstream services – local food delivery and restaurant takeout.
When ordering meals from Grubhub+, users get local deals and rewards that can be redeemed for the next Grubhub order.
To be blunt, Now it is not the kind of platform it used to be, as it skyrocketed the prices for both consumers and drivers.
Grubhub partnered with over 150,000+ non-partnered restaurants last quarter which added a worse experience for customers. If you don't like the way it charges exorbitant fees, we've stacked up apps like Grubhub that will save you dollars.
Apps similar to Grubhub (Top alternatives)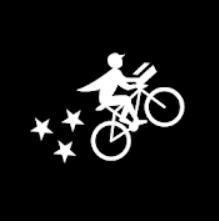 Postmates – Local Restaurant Delivery & Takeout
Postmate is one of the best apps like Grubhub for Restaraunt takeout and ordering food from local shop owners. Postmate is spread across 4500+ cities in the U.S., supporting over 500000+ local restaurants and national retailers.
Recently it added a new feature called the Postmate party section where users get to know about nearby trending places people are ordering stuff from in real time. In the party section, there is no delivery fee for ordering items above $10.
If you don't want to miss the train or wait, you can skip the line and try to pick up. Postmate claims to be the only app that has everything from fussiest eaters to fitness enthusiasts.
When subscribing for $9 per month, you get unlimited free delivery on all orders over $12 and get exclusive offers.
Best of all, it lets you save, browses nearby stores, and track orders using Google assistant. Want to work as a delivery driver at Postmate? just sign up, and set up a direct deposit account to get started. Earn 100% – there are no fees or time agreements required to become a Postmate. 
$9.99 per month
Delivery fee is $0.99–$3.99 for Partner Merchants and $5.99–$9.99 for all other merchants. Also, items fee added.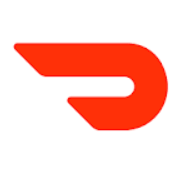 This platform is the best bet to order food and drinks across the united states, Canada and Australia. It works with over 50000+ restaurants and more on the way.
With Doordash, you can order food with no delivery fee in your first 30 days. It gives a non-contact delivery option, where an order is dropped off at your door by default, or you can set it to "Hand it to me" when you are sure of your safety.
Apart from that, you can schedule a pickup at convenient places around you, and keep track of your food in real time. 
To get unlimited zero delivery fees on eligible orders over $12, with thousands of local restaurants added, you can opt for a Dashpass subscription for $9.99 a month.
Also, for drivers, Dashdoor pays $1 and a 100% tip on top of the base pay (time, distance, desirability). Note: if you want to give tips to riders, do it in cash. 
$9.99 a month to get rewards and free unlimited delivery on orders above $12.
You may also like the best car rental apps like Turo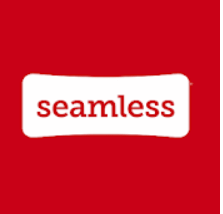 Seamless: Restaurant Takeout & Food Delivery App
Seemless is another great app to find meals throughout Newyork restaurants. It delivers varieties of food and drinks with many perks like local deals, and restaurant gift cards.
Compared to other apps like Grubhub, it charges less tax and service fees, making it one of the best affordable food delivery apps.
When an order is on the way, you can track its real-time location and get an estimated delivery time. And if you don't like to order the same stuff again and again, you can head over to the history of orders and check out from there. 
With Seemless, users get a choice to select between "Delivery" and "Pickup". In Pickup, you order food from a restaurant and wait for your delivery.
Best of all, you can order food up to four days in advance and get your delivery when you're ready. It has $9.99/ month Seemless+ that waives delivery fees for most restaurants and offers cash back rewards. 
$9.99 a month for Free delivery, Perks, and more | Get cashback every time when ordered stuff worth $100.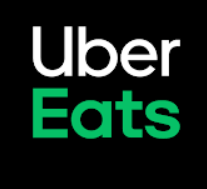 Uber Eats is a popular food and drinks delivery app that has delivered over one billion orders so far. It's an intuitive, secure, and easy-to-use app with millions of users worldwide.
While it's partnered with so many restaurants alone in the United States and Canada, finding meals is super easy with great local deals and exclusive offers.
A person who orders stuff from Uber Eats can track every bite of information about the food delivery order on a map and gets notified when an order is arriving. Similar to other apps like Grubhub, it also provides a non-contact delivery option, and pick up. 
By shelling out $9.99 per month, you become an EatPass subscriber to get qualified for a $0 fee and 5% off orders above $15 at eligible Uber eats restaurants. Also, Uber has the largest network of active riders who can schedule their own hours, and get paid whenever they want.
To become a Uber driver, all you need to do is pass through Uber's driving requirements. Once qualified, users can deliver by renting a Uber car or delivering on their own vehicle e.g scooter, or bike.
Typically $2.50 to $4.50 delivery fee | Subscribe for $9.99 per month for an unlimited zero delivery fee (on orders above $15 with other perks.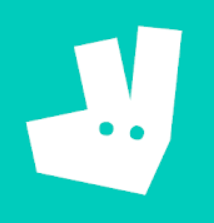 Want to order a family-sized feast or a small snack? Deliveroo has your back. Founded in 2013, the app has managed to garner over 10 million users in the UK, incorporated with Belgium, Spain, Netherlands, France, and more.
It has everything on the menu, from continental food to locally loved food to nationally loved spots like KFC, or Dominos. Just open the Deliveroo app, browse through items, and pick anything to have delivered to your doorstep.
To narrow down the result, you can use a filter by your dietary needs, and find top-rated items, the fastest delivery time, and more. 
The app gives you access to real-time food delivery progress, from food being made to when a rider is close to you. Besides, unlike Grubhub alternatives, it has grocery stores for your daily needs. Deliveroo pays riders for every delivery they make, offering a 100% tip, along with the rest of the fee.
Delivery charge up to $5 on orders falls below $12 | Deliveroo Plus – £3.49/month, get free delivery on eligible restaurants.
Wrapping it Up
We have rounded up some of the best food delivery apps like Grubhub that are worth trying. Akin to Grubhub+, all such apps offer rewards and free delivery on orders above $10 or more at eligible restaurants.
Apart from that, the listed apps have a few modes of delivery options that also include advance orders and non-contact shipping. Riders can also join any mentioned app and start making money delivering foodstuff.