Are you wondering how to add a zip code to your Vanilla Gift Card? If so, we've your back. Adding a zip code to a Vanilla Gift Card can be tricky if you don't know what to do.
Fortunately, the process is relatively straightforward and can be done quickly and easily.
In this article, we'll provide step-by-step instructions on how to add a zip code to a Vanilla Gift Card. Keep reading to learn how to make the most of your gift card.
What is Vanilla Visa Gift card?
Vanilla Visa Gift Cards are one of the most popular plastic and digital gift cards on the market that can be used to make purchases anywhere Visa is accepted.
These cards can be used in-store, online, or over the phone and are a great alternative to cash.
They are easy to purchase and use, making them an ideal gift for any occasion.
Gift cards come in various denominations and can be personalized with a name or message.
However, unlike debit or credit cards, they're un-reloaded and can't be used at ATMs. But they're quite secure and protected.
How to register a Zip Code for a Vanilla Gift Card
Registering a zip code for your Vanilla Gift Card is easy as you may think. You can do this two ways: Call the toll-free number printed on the back of your card and via an online website.
Method 1: Via Toll-free number –
Put your gift card over, and look for the toll-free number it has on the bottom.
Call that number, and a customer executive will connect with you.
Tell them to register a Zip code on your card and verify your new card details.
Once your card details are confirmed, your Zip code will be added to your address.
Method 2: Via Online –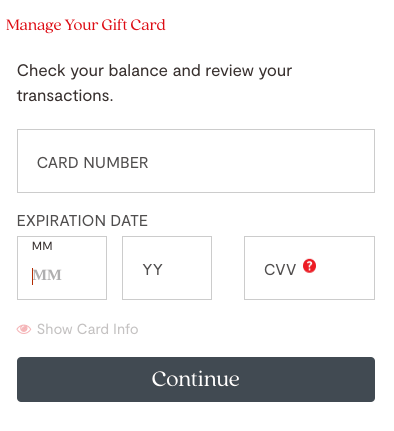 Enter your card number, expiration date, and CVV code, and then hit Continue.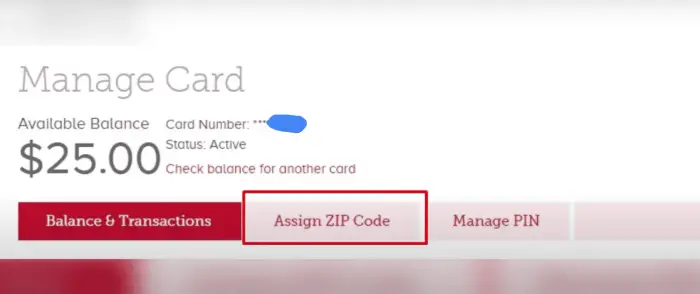 Once you're signed in, you'll see the option "Assign ZIP code" right in the account dashboard.
Just assign your ZIP code and click submit. Your ZIP code will be updated or added, and you can use your card shortly.
Why do you need a Vanilla gift card Zip code?
Zip code shows your specific location or area in your city,and it's a necessary to link a Zip code in order to use the card. Many retailers require a valid Zip code to accept a payment, so if your Vanilla card transaction is being declined, you must check your zip code.
Further, a ZIP code is required for many online transactions as an additional layer of security.
Some retailers may also require a zip code to process a transaction, even if you're paying with cash.
A valid zip code linked with your Vanilla Visa Gift card ensures that it can be used in different locations and for various purchases.
Besides, it also helps protect your card from being used by someone else without your permission.
Overall, a zip code is a crucial, and Without it, you may be limited in where and how you can use your gift card.
Why is my ZIP code not Working?
If you are facing any issue when trying to add a Zip code to your Vanilla Visa Gift card, there may be a few reasons.
The first reason could be that the address you entered does not match the one registered to the Vanilla Visa Gift card.
Make sure the address you enter is correct and matches the one linked with the card.
Also make sure that the card issuer's security system may recognize the Zip code you entered. If case, it doesn't recognize your code, try entering a different Zip code or reach out to the card issue to confirm your details.
If you still cannot add the Zip code to your Vanilla Visa Gift cards, contact Vanilla customer service for help. They can provide further assistance on how to get the Zip code added to your card.
Explore: How to fix Vanilla Gift card system error?
Wrap it up
Registering a Zip code is an important step in ensuring that your card is secure and can be used.
With just a few simple steps, you can easily add your zip code to the card and start using it immediately.
It's worth noting that while you are allowed to change the zip code on the card, it is best to do so with caution and only when necessary.
Also, you should never share your zip code or any other information of your card with anyone else. Lastly, always remember to take proper care of your card to make sure that it lasts as long as possible.