Chime is the most popular name when it comes to online mobile banking. It has over 12 million users across the U.S., providing mobile-based banking services with the help of its two banking partners.
Since Chime is not a bank, users want to know their routing number so they can give it to their payroll provider.
In this article, we will learn everything about the Chime routing number and how you find it. So let's barge forward.
What's A Routing Number?
A routing number is a 9-digit code used in the United States by financial institutions as an address to locate other banks or credit unions. They're used to process Fedwire funds transfers and ACH (Automated Clearing House) transactions by Federal Reserve Banks. 
Routing numbers are required for electronic transactions such as bill payments, direct deposits, online checks, and international wire transfers.
Every account holder at the same bank or credit union shares the same routing number. For example, if your bank is Stride, N.A., the Chime banking partner, you'll have the same routing number as other members with a Stride bank account.
Unlike your account number, which will be unique if you open an account at the same bank, your routing number will stay the same.
Some banks have more than one routing number, so it's also possible that your routing number will be different under the same bank or credit union. You can find your bank's routing number on your check.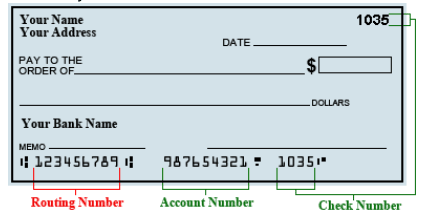 Does Chime Have A Routing Number?
A lot of Chime users already know that Chime is not a bank. It's an app-based financial platform that offers banking services backed by The Bancorp Bank, N.A, Stride Bank, N.A, and Member FDIC.
Since it's not a bank but a borrower of banking services, it has no routing number of its own. However, Chime users who have an account at either of these two banks can get their routing number in their Chime account.
Make sure you give the correct Chime routing number to your benefits provider to process funds successfully.
What Is The Chime Routing Number?
Chime's banking partners, The Bancorp Bank N.A and Stride N. A provides the routing numbers that Chime users require for direct deposits, bill payments, tax refund deposits, and money transfers. When you apply for Chime, you're granted a checking account and a debit card issued by its banking partners.
Your account and routing number are your personal details offered by Chime Bank. You can find it in your profile settings under "Account Numbers."
Here are the routing numbers of the Chime banks.
| Routing Number | Bank |
| --- | --- |
| 031101279 | The Bancorp Bank, N.A. |
| 103100195 | Stride Bank, N.A. |
The above routing numbers can be different depending on your account information. You should only use the routing number visible in your account to perfectly direct your deposits.
How To Get My Chime Routing Number?
Via website or Chime.com
Go to Chime.com and log in to your account.
Tap the dropdown arrow icon located on the right top corner of the screen beside your Profile name.
On the dropdown arrow, you'll see a list of options, click Account Numbers.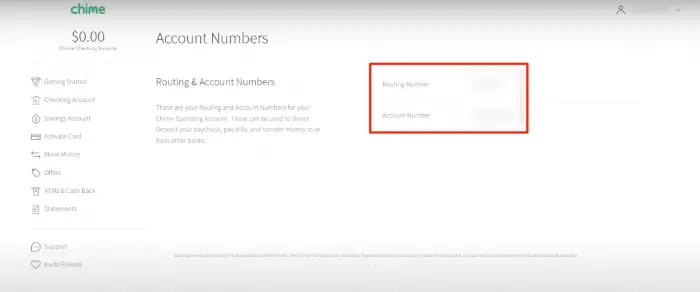 In the Account Numbers screen, you'll find your Routing Number along with your Chime account number.
Via App
Launch the Chime app and access your account.
Tap Settings, located on the top left corner of the screen.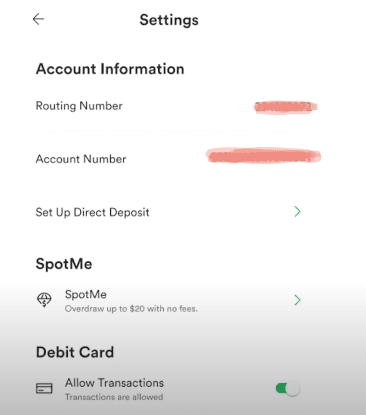 In Settings, you'll see your Account information: Your Routing and Account numbers.
You can get your account information via the website or app. Your routing number will always be the one you see in your account, so make sure you don't use any other account details for funds transfers or direct deposits.
Does Chime Have Two Routing Numbers?
Yes, Chime banking partners The Bancorp bank N. A and Stride, N. A may provide multiple routing numbers for Chime users. Your account and routing numbers can be provided by any of these banks, which you can find in your Chime account.
If you use different details in your direct deposit form, your direct deposit won't get through. So to receive your funds on time or without any hindrance, use your account information found in your Chime account settings.
What Is My Chime Bank Name?
As we know, Chime works with two banks to provide banking services for its users. Which bank offer will offer you banking services for your Chime checking account is not decided before applying for an account.
However, once enrolled in the Chime checking account, you can see which bank has provided you with the banking services in the Checking & Savings Account Agreement and on the back of your Visa debit card.
Why My Chime Routing Number Is Not Working Or Invalid?
Is your Chime routing number not working or says, "the routing number can't be verified as a bank on our records" when you use it for your unemployment direct deposit? You are not alone. The only way to resolve this issue is by contacting the customer support team.
The customer support team will provide you with a new routing number that you can use to receive your benefits.
You can still use Stride's or The Bancorp bank's routing numbers, but you need to have a bank account at any of these banks. We advise you not to use any routing number outside your Chime account.
Frequently Asked Questions (FAQs)
Why do my family and friends have a different routing number than mine?
For an improved experience, your account is tied to Stride, N.A., or Bancorp Bank, N.A. With the help of these banking partners, users get access to the banking services Chime offers. A routing number has nothing to do with the features or benefits a member receives through these banks.
A routing number is just an address that federal reserve banks consider when processing Fedwire funds and ACH transfers.
Your routing number can be different even if the bank is the same, but your account number will always be unique. You can find your account details in your Chime account settings. We've already listed this in this article.
Can I have more than two routing numbers?
Yes, with two separate bank accounts. You can only have one account and routing number with Chime or any other financial company.
However, larger financial institutions can have more than one or two routing numbers, but their members can only have one with each bank.
Is Chime a Bank or Financial technology company?
Chime is the provider of banking services backed by the Stride, N.A., The Bancorp Bank, N.A., and Member FDIC.
Your checking account can be from either of these two Chime banking partners, as you cannot manually pick your bank. However, there is no disparity between the services and experiences that these banks offer.
How do I set up my Direct deposit?
You must provide your account and routing number to your payroll provider or employer in order to set up direct deposit. You must first download the pre-filled direct deposit form and give it to your provider.
To get this information, log in to your Chime account using the website or app.
Via Website
Head over to Chime.com and sign in to your account.
 Click Move Money on the left side of the screen.
 In the Move Money section, you can see your account information or download or print your direct deposit form.
Via App
Launch the app and verify to get access to your account.
 Tap Move Money, located at the bottom of the app screen.
 In the Move Money section, under "Add money to Chime," tap "Move your direct deposit."
Now you can see your account and routing number or get the completed form to give to your employer.
You'll get your direct deposit form at your email address. After receiving the form, send it to your HR provider to receive your monthly earnings or benefits. Make sure you provide the correct bank address to your payroll provider.
Wrapping it Up
This is our in-depth article on Chime routing numbers that can be helpful for you when setting up your direct deposit or moving money between banks. We've covered almost all the topics with simple step-by-step guides.
Just read through the article or skim a paragraph to find what you need to know. It's all up to you. Kindly share this article with your friends or family members.
Related: Does Chime show pending deposits?
– What is Cash App bank name and address?
– How to borrow money from Chime?