Many entrepreneurs recommend having a to-do list to get more productive at work. Therefore, we must try to toss our work into a to-do list and complete them according to the given time frame. You can split your piece of work into categories and make a list based on what is important or urgent. Doing so, you can only finish the tasks that need most attention.
We tip our hat for those who use journal apps or physical diary to create a To-do list or who are quite good in multitasking. What they seem to miss is a best to-do list app that automate things without having them to check their tasks over and over again.
Even giants like Microsoft and Google knows the credibility of the to-do list app, so they invest time, money, and effort in developing such apps. Before you slack, let's jump into the best task management apps for iphone and android.
Best to do list apps for iPhone & android (2020 edition)
Microsoft
If you are looking for a flexible yet straightforward app, then it has got you covered. The app is stuffed with a couple of features which seamlessly organize your lists in categories, and lets you set a deadline for each task. Moreover, you can set a reminder for the tasks in case you forget. Once you complete a task, you can tap a dot button for a while, and then it will be counted as finished. The app lets you finish up an unchecked work anytime, also allowing you to create as many lists as you can handle at a push of a button.
It lets you upload a photo, and has a slew of color themes that you can apply to change an outlook of a background. Having it, you can assign your jobs to any specific day, schedule a plan, set important projects (widget), and manage flag emails all in one place. On the low note, it only supports its homespun Microsoft account to login, which is passively a big bummer to many folks.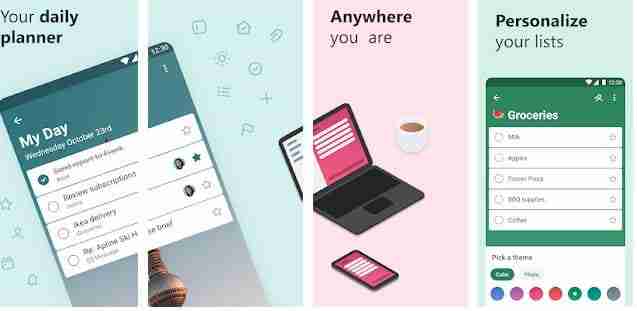 Google Tasks
Unlike Microsoft, Google lets you save your data to google drive, and manage other google suits. It's quite minimalist, easy to use, and a quirky app that easily fits into your resolution without being so snazzy. If you have to work on your important daily tasks, then Google Keep the perfect choice for you, as it adds tasks straight from the google assistance. You don't need to remember everything because the google task notifies you once a task follows through the due date. No matter where you are, the app lets you organize tasks even from your Gmail's side panel and other platforms, enabling you to carry out operations on the flow. Best of all, it allows you to set up a calendar to any date to get the job done.
Above all, it's ad-free, stuffed with high yielding features and has no later purchases. To add on, it's the best to do list app currently on the android play store with the 4.7 + net rating.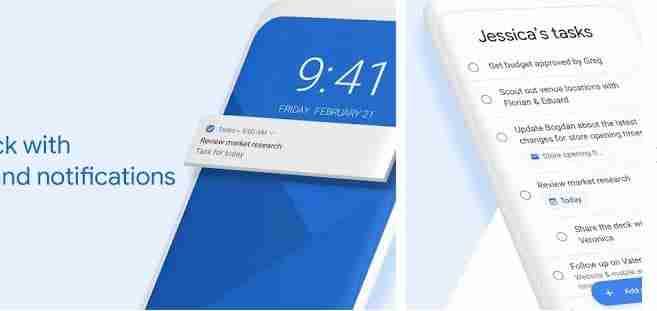 TickTick: To-Do List Planner
It's the most reliable app with the features like collaborative chat, and Stats, making it the best to do list app for iPhone. Organizing lists is quite simple using this app. You can enlist projects that you plan to do later, the app displays remaining tasks and allow you to manage all from one place. Like it supports the collaborative chat, your every conversation records in the inbox that you can back up or synch with overall data, including tasks.
The most intuitive feature it offers is a time-lapse feature that tracks the time you spend during work. It doesn't contain ads but has in-app purchases if trying to use some features on a larger scale.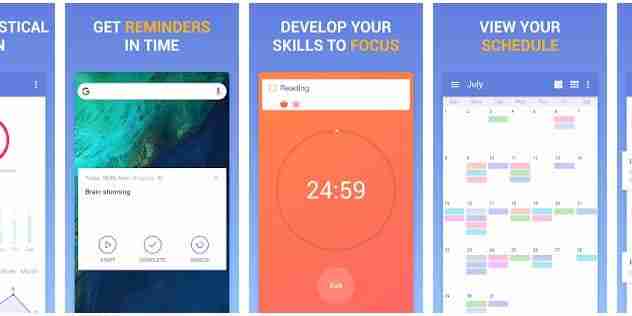 Focus To-Do: Pomodoro Timer & To Do List
Focus To-Do takes a unique spin on task management. It enables you to create different sets of lists with time tracking ability. You can pick any task, set a timer for at least 25 minutes, and learn to finish tasks in time. The app lets you take a short break between a timer, allowing you to customize the length of Pomodoro or break. The best of all, it has sapling that grows when you stay focus and complete tasks. Moreover, you can track all the time spent on tasks, along with the focus and project time.
It's flexible, intuitive, and supports back up and synching with all sorts of platforms. With a widget, now organizing the tasks is more convenient, as you won't have to dive into the app periodically. This app is free to use, but there are a few features that are wrapped to be unlocked.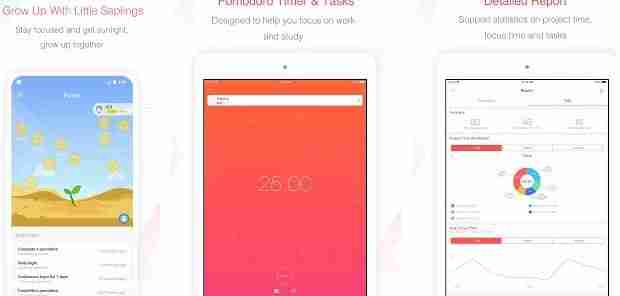 Tasks: Todo list, Task List
Another best task management app that amasses millions of users to be productive at managing tasks. Apart from the user base, it has everything a good to-do list app should have to create hassle-free lists. The most basic, yet essential feature it has is swipe to delete, and re-prioritizing tasks by drag and drop – Most of the to-do list apps lack these features. On top of that, you can have your lists set on your home screen and organize tasks through a widget.
The app lets you add quick tasks via a quick add shortcut or even go further to plug in the lists with a separate name. Unfortunately, it doesn't back other platforms like google drive to save your data, but you can use the Wunderlist app to import data.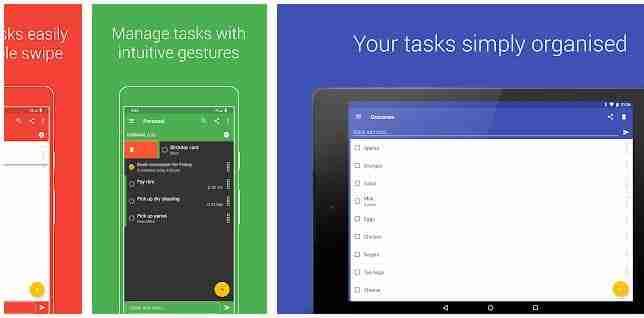 Memorigi: Todo List, Tasks, Calendar, & Reminders
If typical to-do list apps are not your thing anymore, then Memorigi might interest you. It is an elegant looking app with a slack of features making your tasks handy. Including setting up reminders, the app simplifies the tasks by categorizing them into a separate section. For instance, your ideas, future payments, or short term goals are assigned to specific folders. For visualizing progress, it has an intuitive graph that displays your stats for the last two weeks.
Best of all, it allows collaborating on a project with up to 20 friends or anyone, helping you keep track of your home tasks on the go. On the flip side, it brings much stuff on the table like dark mode, file attachment, integrated weather, icons, colors, ring tones, and so on and on.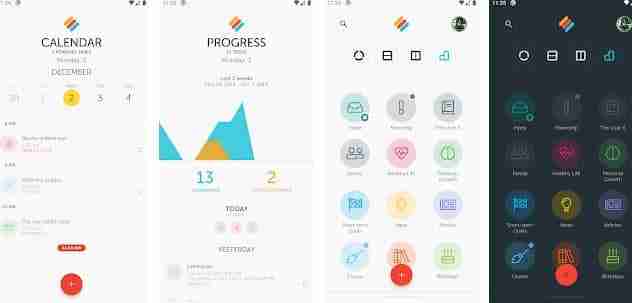 Wrapping Up
The best task management or to-do list app may differ in layouts, functionality, or the way it handles the tasks for you. It aims to offer the same productive features that simplify our actions compared to any other application. All the listed apps are tested before making it into the list so that you can get the best possible experience. However, You can scour the internet to feed your hunger, if the listed apps don't measure up well to your standard.