Roblox is one of the most popular gaming platforms, with more than 58 million users aross the globe.
It houses millions of games, from action to adventure, created by the Roblox community for free. This platform stands out from the crowd because it allows you to hang out with friends while exploring and discovering the infinite gaming universe together.
There are millions of items in the inventory that you can explore and use to create your avatar the way you imagine.
Here is the caveat: not everything you see on Roblox is free, as you have to spend Robux to unlock your favorite avatars, which is quite frustrating and expensive too.
So if you don't have the privilege of being a rich kid who can spend hundreds of dollars to look super cool in Roblox, you've come to the right place.
In this article, we've rounded up a few incredible Roblox hacks that will get you Robux, avatars, aimbots, wall hacks, and all sorts of other things. So without taking any more time, let's dig deep into the article.
What Is Roblox, and How Does It Work?
Roblox is not just one game, it is a virtual gaming company that allows you to play millions of games developed by users just like you. Launched in 2016, it has racked up more than 58 million active users who socialize, create, and experience gaming in multiplayer mode.
It is available on Windows, Xbox, Android, iOS, and Mac. Among Us, Bloxburg, and Blox Fruits are some of its most popular games, with Among Us alone recording over 28 billion visits and having millions of active users.
Most of the Roblox games are free, but some games require paid access, or you need to spend some Robux to unlock a game. Robux is the digital currency used only in Roblox to buy stuff. You can buy nearly 400 Robux for $5, or 800 Robux for $10.
With Robux, you can shop for millions of items like shirts, hats, glasses, and faces and store them in your inventory. Robux is an entirely new gaming experience to play with your friends.
Can you hack Roblox? Is it safe?
No, you cannot hack Roblox or access someone else's account; it's against Roblox's terms. Instead, you can try some legal ways to get free Robux and items without using any scripts or breaking into somebody's account.
If your inventory has a few items due to a lack of Robux, you're not alone. Any player who wants a rich inventory will need Robux or redeem codes to unlock items. However, you don't have to exchange your hard-earned money for Robux when you can get them for free.
But how—is there any way to get free Robux or items? Well, it's possible. There are some legitimate ways to earn Robux and then shop for your favorite items.
We don't suggest or support any kind of script or exploit, as using them can get your account permanently banned. A hack, in general, means getting things done easily without spending too much time or money.
How to Hack the Roblox Game or Get Free Robux
There are a few methods for gaining free Robux and hacking a game features. We'll list them all here so you can follow each method in a simple technique.
All the methods are 100% tested and won't get your account suspended. We do not recommend using any method that will result in your account being banned, as the platform has recently released an anti-cheat update to combat hackers.
However, you don't need to bother about any such thing because our methods are fool-proof, but don't go so far.
Some methods may require a PC, either Windows or Mac. However, if you have a Roblox account, an internet connection, and basic app knowledge, you're ready to go.
Method 1: Request Robux from Groups.
This is one of the legit ways to get Robux without spending a penny. The Roblox app has many groups created by the community to showcase items and gain followers. Apart from that, they can distribute Robux to anyone they want. So the hack is to get in touch with them and ask for some Robux.
This is quite a straightforward way to get Robux, but at the same time, it requires trust between you and a group's admin.
Why would somebody payout 1,000 Robux for free to anyone? Well, if you simply join any group, you won't get free stuff right away. You may have to complete some tasks given by the group admin in order to get Roblox, or an admin will distribute Robux to your Roblox username.
Here's how to get free Robux from groups.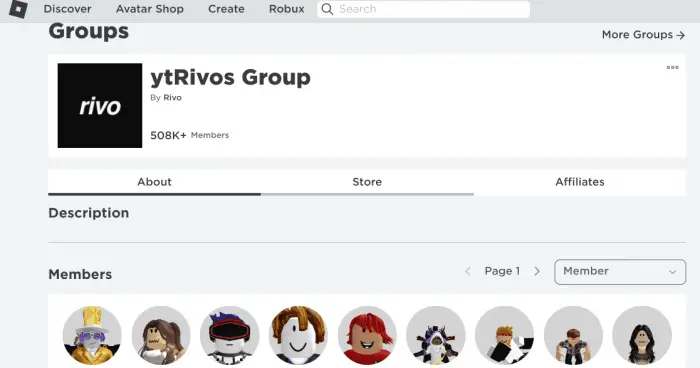 Go to the Roblox Group page and search "ytRivos Group".
Become a member of the ytRivos Group by Rivo (one of the many Roblox Groups).
To become a member, you have to subscribe, like, and comment on the ytRivos youtube video.
Simply, type your Roblox username at least 10 times so the ytRivos can see your name and add you to the group.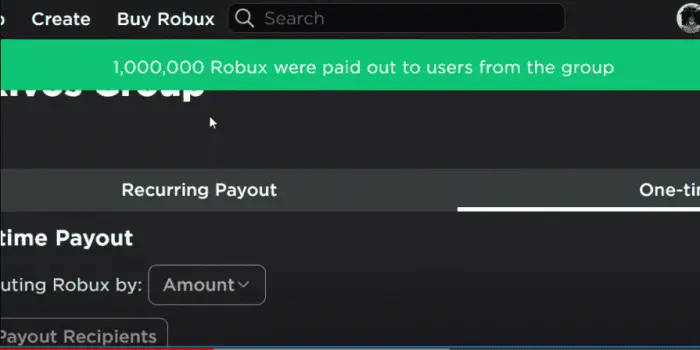 Once you join the group, ytRivos will distribute Robox for completing some tasks like playing games, completing offers, and more.
There are other groups too that offer free Robux for joining and completing some tasks. However, this method takes a little effort from your side, but it's totally safe.
Note: We're not in partnership with any such groups, this is just to show you a demo.
Method 2 – Complete Offers
There are a bunch of genuine websites that offer free RBX for completing surveys. After researching and trying on our own, we came across a site that actually paid us. The website is rbxsite.com – maybe you already know about it, but have you tried it yet?
The site claims to have been paid over $450,000 worth of RBX and has more than 700,00 users.
The website allows you to earn Robux simply by solving picture puzzles, quizzes, streaming, spotting differences, playing sweepstakes, or completing surveys.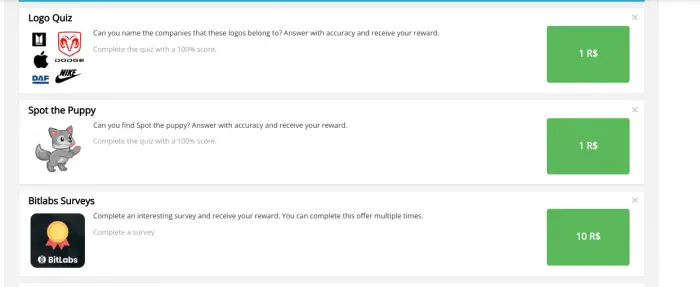 You just need to submit your Roblox username to receive RBX.
All the tasks given on the website may take up to 5–15 minutes to complete. We recommend that you avoid any task that requires you to enter your credit card information.
With the website, you can earn up to 5 RBX per offer, and even more if you finish more tasks. Most of the offers give +1 R$ or 1RBX. However, to cash out, you've to join the group and spend plenty of time completing offers.
Honestly, we didn't complete any offers completely as it was taking longer than usual. But the website actually paid a few people we know. So try it out.
Method – 4 – Download Chrome Extension
If you want to add extra features to the Roblox website, you can download one of many Roblox extensions from the Chrome Store. Extensions basically do a dozen things, like add a dark theme, a trade notifier, inventory tools, and other things.
Every Chrome extension offers different features and works differently. Some extensions require cash to unlock all the features, while others are free. However, you cannot play any Roblox game with an extension.
Downloading Chrome plugins could be risky for your account, as users have complained of getting their accounts hacked, or signed out automatically after installing them.
Method – 5 – Download Executor from Github
GitHub is one of the best locations for developers who want to share codes and scripts. If you want to make your character difficult to kill or achieve other abilities, you've to use an executor script from GitHub.
A script will allow you to cheat in any Roblox game. For instance, by using a Roblox script, you can fly or play in god mode, which is a holy grail for most users.
However, using any script is against Roblox's policy guidelines. If you are caught using a script, your Roblox account may be banned, and you will lose all of your items and Robux. So, if you want to use any Roblox script, make sure your account is brand new and has nothing to lose.
Here's how to use a Roblox script on a PC.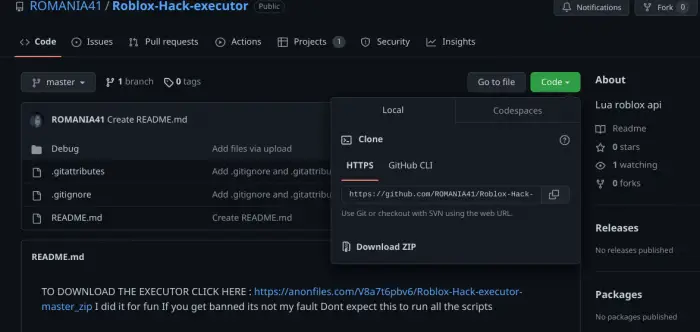 Launch the script on your PC (Chrome will restrict it, but keep it anyway). Make sure you have anti-malware software installed on your PC.
Next, copy and paste this executor code into the box.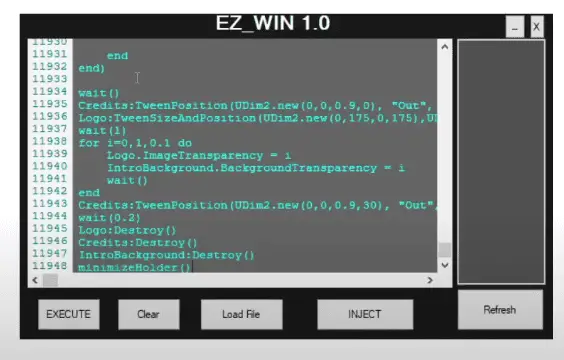 Now, head over to Roblox.com and play the Impossible Squid game (or any other) on a browser.
Go back to your Executor tool and tap Inject and Execute.
If the script is successful, you'll see the Infinite Yield FE box on the bottom right corner of the screen.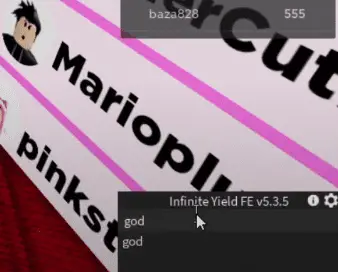 Simply, type in the command bar "God" to make your character more powerful, "Fly" to float in the air, or "Aimbot" for automatic aim. You'll find lots of other cheat codes in the Infinite Yield box.
Method 3 – Inspect Elements
This is quite deceiving, because how come the Inspect element has anything to do with any game? you're right. But if you want to prank your friends by showing them millions of Robux, this method is interesting.
Inspect Element is the functionality provided by Google Chrome, Mozilla Firefox, and Safari for developers or website owners. Using the Inspect Element tool, you can modify color, numbers, and text within a web page.
The tool can be used for higher purposes as well, but we'll use it to find one element where you see your Roblox.
Let's use the Inspect Element tool to turn our 0 Robux into 100,000.
Launch Google Chrome on your PC.
Go to Roblox.com and access your account.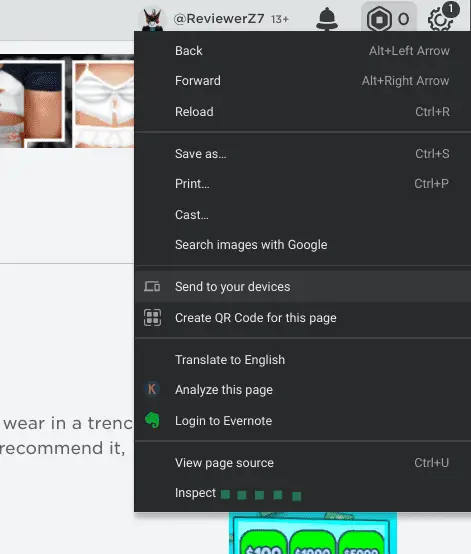 Right-click on the Robux icon located in the top right corner of the menu bar.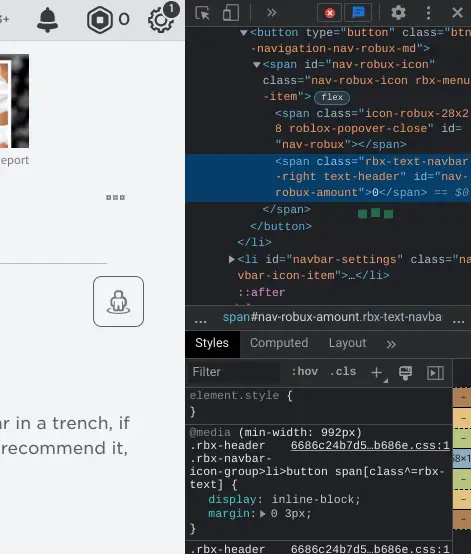 Scroll down and select Inspect Element.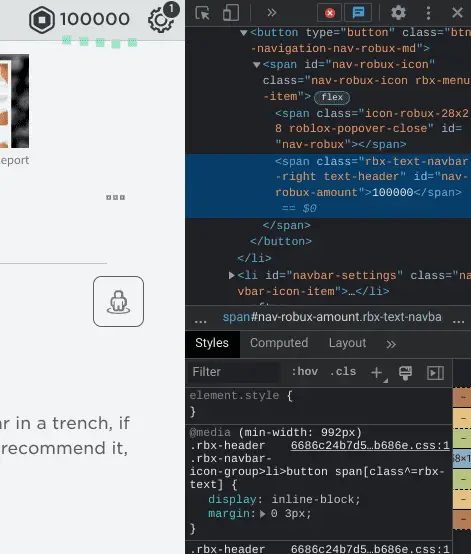 Now you'll see the element to edit. Double-click on the zero and change it to any digit you want. Follow the green cubes.
You might like – JJSploit Exploiter for Roblox – Download and Use
Frequently Asked Questions (FAQs)
Does Roblox allow hackers?
The platform has strict rules against cheating or breaking into another person's account or inventory without permission.
What is the most trusted Roblox hack?
The legitimate hack is joining community groups. A lot of the time, group owners pay out hundreds of Robux to their followers for finishing some tasks like playing games, liking or subscribing to their channels, etc.
How do you fly in Roblox?
To fly, wallhack, or aimbot in a game, you've to use the script generator tool, which we've already listed in this article.
Can you get unlimited Robux?
400 Robux cost nearly $5, so if you want an unlimited amount of this digital gaming currency, you've to be a millionaire or billionaire.
There is no tool or method to obtain RBX for free, especially in such large quantities. Never fall for any Robox-generating app or software, you might end up losing your money.
In Conclusion
These are some Roblox hacks that you can use to get free Robux or hack game features. Most of the methods only work on a desktop computer.
If you download any script tool, you must have good malware software installed on your PC to wipe out any malicious files contained in the tool. We've also rounded up some of the legitimate ways that will be helpful in the long run.
Read More – Krnl Review – Is it safe?