Looking for the best money apps like Cash App? We have got you covered. No doubt, the Cash app is one of the best finance apps that enable users to reach their financial goals faster.
On one side, it charges 3% for using a credit card to send money, While it's free to use a debit card for any type of transaction. On the flip side, it cuts 1.75% for every bitcoin purchase and allows purchasing and receiving up to $10000 worth of bitcoin a week.
The bitcoin you receive goes into the Cash app bitcoin wallet, where you lose all control over private keys. And if you lose access to your Cash app bitcoin wallet, you cannot access your bitcoins until an issue is solved.
So, to make sure it doesn't happen, you need to move your bitcoin to any non-custodial wallet such as Ledger Nano X. Also, the app has many other fees that irk users to switch to better Cash App alternatives. Let's barge forward.
Best Money Apps like Cash App (Top Alternatives)
Paypal is a simple and secure app that allows users to send and request money fast with a debit card. It's the only banking app that supports multiple currencies across the world. It's free to join with no registration or monthly fee.
With Paypal, you can send and receive money from other PayPal users, check activity, and choose the currency you want to work with. It deducts some currency conversion fees at the standard of currency rates. If you're buying or selling a product, you can scan a QR code for secure payment with the Paypal app.
All you need is an email address to request money to your PayPal account. It only cuts a 1% transfer fee for every instant bank transfer. 
Paypal is also being used across popular sites as a payment source, thus becoming one of the most trusted apps at any given time. Similar to the Cash App, it supports Cryptocurrency with PayPal cash or Cash Plus account. However, the Crypto feature is available for the United States and is limited in certain states. With its Plus account, you can set up a direct deposit account and manage funds with its intuitive tools.
The deposit earning comes normally prior to the standard time, but sometimes it takes usually longer. Once you enroll for a Cash card, you can shop in-store anywhere, and cash out at ATMs worldwide.
Pros
Buy, sell, and hold crypto right from your PayPal app.
Send money and split the bill.
Get notified for every activity.
Scan and Pay touch-free.
Accept payments quickly from anywhere in the world.
Cons
Crypto is limited in certain states in the U.S.
Paypal is capable to seize your account or may hold on to your money for specific days.
Doesn't give a cash loan, or pay two days earlier.
You might like the best Buy now pay later apps like klarna and Quadpay.
Albert – Budget Save Invest
Albert is an incredible app to invest, save, and budget all from one place. It has cutting-edge features to help you reach your financial goals. The app is FDIC-insured, meaning, your fund is kept under the government's protection, and you're insured for up to $250,000 for any insurance swindle.
So, regarding security, it ticks all the boxes. Not only does Albert give you peace of mind by giving you insurance and security, but it also offers intuitive features and tools for a better financial plan. With Albert investment, anyone can invest in stocks with zero commission.
Its beautiful user interface makes it easier for users to view personalized real-time budgets and puts goals in reach with automatic savings. It creates a budget for credit cards, college savings, insurance, investments, retirement, debt, and loans.
Best of all, its financial experts help you in any financial crisis and get personalized advice. Similar to the Cash App, it notifies users of every status, allowing them to track spendings, rising bills, bank fees, and other activities.
Besides, when you're short on cash and want an emergency fund, it lends you up to $100 instantly with a $3.99 delivery charge for Genius subscribers, and $4.99 for others. There is no delivery charge for standard users, but it takes nearly two days for funds to reach the bank account.
You need to pay at least $4 per month to access the financial advice feature and unlock countless saving goals. To sum up, Albert is nothing sort of any financial aid helping users reach a financial goal faster and easier.
Pros
No interest, no late fee.
Real human Financial advice.
FDIC insured.
Smart alerts for financial Info.
Automatic savings.
Buy stocks and build a guided portfolio.
Personalized real budget.
Advances up to $100 from your next paycheck, with no late fee.
Cons
$4 delivery fee for instant advance fee.
$4 monthly fee for Genius subscriber.
Don't miss: Best apps like Albert to manage your finance.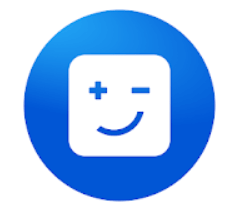 It's one of the best personal finance apps that allows users to invest, save, and budget at ease. Founded in 2015, the app has managed to rack up over 10 million users worldwide, helping them reach their financial goals faster.
Digit analyze your spending patterns with A.I's help and intelligently save your savings so that you can reach your saving goals effortlessly. Worried about an overdraft? Well, it automatically sends funds to your checking account when there is a chance of an overdraft. Other money apps like Cash App, you need to reimburse the fee until your next paycheck.
Robo-Investing is another great feature the app offers, allowing users to invest what they can afford. It creates a diversified investment portfolio as per individual financial and age conditions and automatically moves a part of their income to investment accounts for the long haul. It claims to have helped its users pay down over $150 in debt and saved more than $5 billion automatically.
To get access to full options including – investment, overdraft protection, automated saving, unlimited withdrawals, overdraft reimbursement, no minimum, the app charges a flat $5 monthly from a linked checking account. It also comes with a 30-days free trial, then pulls $5 automatically from a connected checking account only after 30 days period. Unlike other Cash App alternatives, it saves funds in saving accounts that users can use as emergency funds. An average Digit user likely saves up to $2200 each year.
Pros
Unlimited cash outs (In subscription).
Overdraft protection with custom limit.
Custom notifications on your status.
No interests, or surprising fees.
 FDIC-insured.
$0.99 for instant discounts.
Automatically save up to $2500 per year on average.
Cons
Sometimes delay in payments.
No free plan.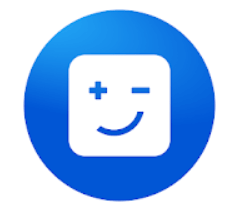 It's one of the best money apps like Cash app, developed by Paypal for Person to Person (P2P) transactions. Unlike Paypal, it's quick, and charges zero debit card fees, which is 2.9% + $0.30 for Paypal debit card users.
However, Venmo has a maximum transfer limit of $4,999.99, and Paypal is limited to $10,000 per transaction. Both Platforms allow users to send and receive payments, but Paypal is merchants (global) oriented, with a larger amount of transactions allowed. On the other side, Venmo is U.S-based app and a more transparent yet easier version. 
How does it work? Setting up a Venmo account is real quick, as it doesn't require card linking. To share transactions, all you need to do is sign up through Facebook or email and then add your payment account.
You can add a bank account, debit card, or credit card as the payment option. Before paying and receiving payments, you need to verify your bank, either by signing in to your bank account or using a routing or account number. 
You can request or pay payments to your Facebook friends and contacts using the QR code or the 'Pay or request' button. Or Express yourself in each payment by sharing an inside story or joke dazzled with stickers and emojis. Do what makes you happy. 
Apart from that, you can set up your direct deposit account and get your check two days earlier than most standard banks. Verified users can apply for the Mastercard Debit card to make in-store purchases and ATM withdrawals. There is no fee for paying and receiving funds using a debit card and bank account – It charges only 3% for credit card transactions. 
Besides, there is a 1.9% + $0.10 fee when receiving funds to your business profile. And eligible debit and bank account holders pay a base rate of 1.5% + $0.25 or more for instant money transfer from their Venmo account. Furthermore, it has a crypto trading option similar to the Cash app, where you can buy, hold, and sell crypto. Take a dip into the Crypto world with as little as $1. 
Pros
Quick.
No fee for bank account and debit card.
Low credit card transaction fee.
Share and express payments socially.
Offers debit and credit card for eligible bank account users.
Check out options at several businesses, including Grubhub, Hulu, Poshmark, and others.
Cashback offers at certain stores.
Allows users to buy, hold and sell Crypto all in one place.
Cons
No way to cancel payments.
Only Available in U.S (No international transaction).
Others can see your payments by default)
Scammers might trick you into sending money.
Wrapping it up
After hours of personal use, and without being biased, we've rounded up some of the best money apps like Cash App to help you save, invest, and budget smartly. Cash App is still an excellent app that still has the edge over its alternatives. That said, the listed apps do not back bitcoins and are different in many ways.
However, the mentioned apps have an investment option, though having a different structure. Apart from that, you don't see any cash card, so you miss out on many benefits that come with a card. Excluding card, and bitcoin as key features, the listed apps have a lower fee structure, and offer robust security and on-sleazy features.
Spread love by sharing this article