Planning a day has never been easier until a daily planner app comes into the fray. With a planner app, we can organize our events, tasks, or any other work to any specific day, and get a reminder on a due date. Frankly, such apps not only aim to offer a commending environment but also harvesting one's growth to tackle tasks much efficiently. However, it shouldn't be compelling to ditch your old planner for the sake of a new one, unless you're not a pen on a paper writer. 
We have come through a host of best free planner apps that stuffed with lots of exciting tools to help you with your daily schedule. Let's barge forward, sharing with you the best planner apps to get work done.  
Best schedule planner apps for android & iphone (2020 edition)
Microsoft Planner
It's one of best daily planner app you can have it for free. The app lets you organize team meetings, collaborate with the team, plan your daily tasks with more advanced features like file-attachment, chat, share, and more. It's mandatory to have an office 365 account to use this app as you can't use it with the account that you use to sign-in Microsoft or Cortana. Once you get to access the app, you can start to work on your project, create events with friends, or anything planning. 
The great advantage of using this app is that we don't need to switch across different devices or apps to work together or know one's plan. All things apart, it's a flexible app offering comprehensive tools with no strings attached. 
Requires an eligible Office 365 work subscription for access.
Team members will always know your next move or work as a part of the plan.
Use it for uninterrupted chat, files, and more.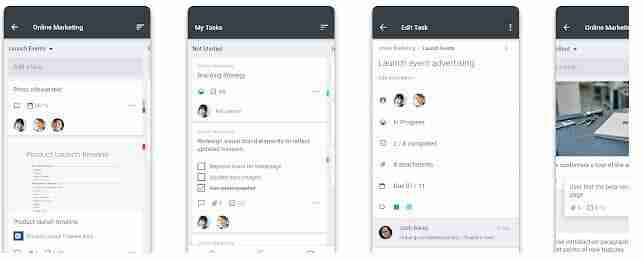 Evernote
As we all know, Evernote is jam-packed with amazing features from writing a journal to scan anything. What we forget is Evernote is also a better planner to organize tasks, collude with team partners, and it has all the other features you can look in a digital planner. Its user interface built to simplify stuff, allowing to add a bunch of tasks at a push of a button. For years, Evernote has been on top for its ability to offer a writing platform that others find quite straightforward, despite having overblown of tools. Moreover, it's everywhere, be it mac, ios, android, chrome, firefox, or windows – Even available on Linux. 
As you use this app as your daily planner for business or school meetings, you will likely pay a reasonable fee to unlock everything. The fee will be around $8/month and $70 yearly. Note that you can still use a planner except some of its features.  
Lets us use up to 2 GB/month of data for free.
Premium members can access offline, save emails, access to office docs, gets up to 10GB per month, and a few more things. 
 Has great support for syncing data across Chromebook, phone, or tablet. 
Equipped with many tools and features that are easy to manage at first glance.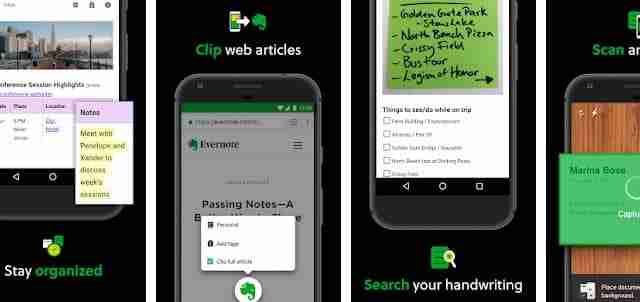 Business Calendar 2・Agenda, Planner & Organizer
Finally, an app with a weekly plan calendar, intuitive UI, and shipload of features. When it comes to a planner, the calendar is the very first impression pops up in our brain, right?. We tend to connect more with the calendar, as we don't get goofed up in the dates and need to scroll through the list to check our plans. This app lets you add plans and navigate you around its calendar, helping you track the dates that you plan on. For instance, you have got to pick Lita or have a meeting with a fellow; the app links contact to the event. You can organize and keep tabs on your plans straight from your home screen through a widget. 
With premium, the list of features is even longer. You unlock a much wide range of features like – attach files, multiselection, import-export calendar data, repeating alarms, 22 themes, and so on and on. Excluding premium features, it's still the best planner app one would not regret using it. 
You can add more than 600+ emoticons to your tasks or event. 
Lets you add copious of tasks/subtasks and share with your friends.
It has a separate calendar widget for organizing daily, weekly, monthly, and yearly plans. 
You can sync, set multiple reminders, integrate weather reports, and more stuff with premium.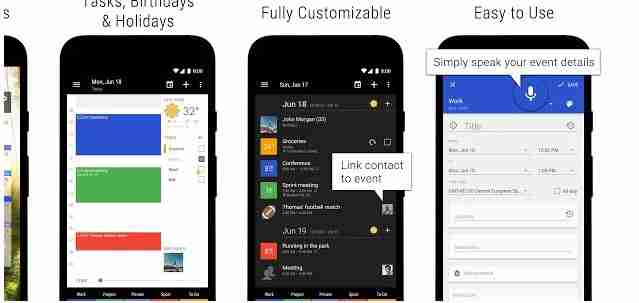 Engross: Focus Timer, To-Do List & Day Planner
If you are looking for a simple calendar planner with no advanced features like chat, collaboration, or attachment, it fits into your criteria. The app is also coupled with other productive features such as the To-do list, focus timer, event or schedule planner, and stopwatch. While we were testing this app out, we found most of its features are locked, and the price to unlock is about $6 for a lifetime upgrade. The app is still free to use and allows almost every feature, but sets the bar for tracking, and synching, including a few other stuff. 
Unless you're a pro, you are good to go, as many features require to be unlocked, and it doesn't support login, so make sure the app doesn't get deleted, or your all progress will be lost. To sum up, it has a dark mode, intuitive stats, and for the most part, a run-of-the-mill app. 
Allows setting goals, and timers to track hours with 180 minutes of interval.
Adds apps to blacklist so you can focus on what matters.
Premium users get automatic cloud backup and host of features that make the job easier.
Lets you add tags, custom quotes, and comments to your tasks or event, keeping you motivated throughout the task process.  
DigiCal Calendar Agenda
Whether you are longing for a free daily planner or a beautiful calendar, the app is a blend of both. It's quite simple to use, runs on multiple screens, and integrated current weather adds fuels to your work. Using it, you can easily manage your daily, weekly, and yearly plans, and navigate through a calendar or events section, allowing you to pick different colors for your calendar, so your plans can get a separate event style. As to themes, Digical lets you choose two different themes for your calendar view and event style that you can decide later in settings, or right before any activity gets started. Best of all, it's free with no adverts. However, To access more features in the calendar, we suggest looking through its premium 15-days trial. 
Most of the top-grade features like recurring events, reminders, and colors don't demand any extra charges, meaning you can add as many plans as you want to, track events endlessly, and much more. It's undoubtedly the best daily planner app for android, giving you a free ride for a lifetime. 
Every other 1st date of the calendar, you get to see a distinct picture welcoming you. 
It's doesn't back third-party cloud storage to save your data. 
There are no restrictions on recurring alarms, or events, or any other stuff. 
Lets you organize plans using several widgets.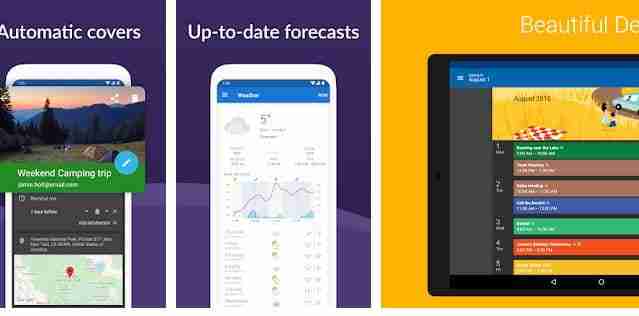 Any.do
It's an ultimate solution to make a to-do list, daily calendar plans, grocery list, and other items baking into a single app. Any.do is the most notable app that has managed to garner over 10 million users across multiple platforms, thus making it the best daily planner app to get our life organized. Best of all, it's intriguing to operate, has a convenient interface, and a community to seek help and feel motivated. You need to login via Facebook, email, or Gmail to synchronized data, and further save it to cloud storage. Once you adapt to it, you will start loving it to the core because of the flexibility it offers to connect with over 1500+ apps with the help of the Zapier. Furthermore, it is free except for some features such as color tagging, recurring reminders, and events, the ability to change themes, and a few more. 
Widgets will help you manage plans without having you to open the app frequently. It comes with a monthly $5 and $69 yearly plan that unlocks every feature. To be blunt, we are personally not in favor of premium membership, as it's bit priced.
Integrates with smart wears and over 1500+ apps like Google Keep, Google Tasks outlook, Slack, office 365, and so on and on. 
It helps you set a focus timer to keep counts on your plan.
Lets you share and save data at a click of a button. 
It allows you to create a real-time shopping list that you can share with your loved one.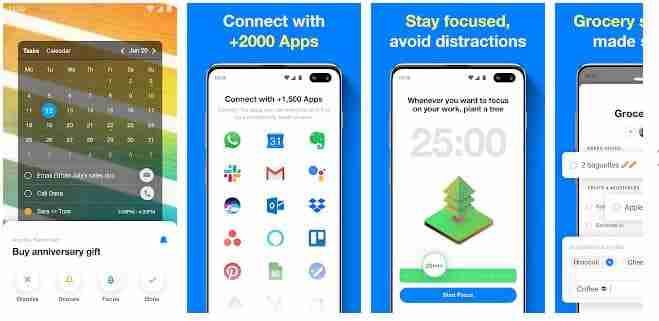 Sectograph. Planner & Time manager on clock widget
Visualizing a list of tasks, events, and cases in a circular dial clock are one of its unique features. Seriously, unlike watching your plans simultaneously, the app displays all items on its analog clock, helping us visualize a day smartly. More likely, you can set a widget on your home screen and organize everything. The app allows adding events, birthday, countdown, and other things with attributes like location, notes, time-zone, alert, repeat mode, including a few more. On top of a dial watch, it integrates with a google calendar, enabling you to add events, and displaying events with a host of modes. We got Overwhelmed a bit once we plunged to the calendar view, as there is no back option available that caused us to think of restart this app until we tried to press the default back button we have on our phone. 
Has intuitive UI, collections of widgets to help you organize events easily. 
The integrated google calendar and colors tag make the events more distinct. 
It can easily connect with your Android wear, displaying a full analog view with lists of tasks, events, and more.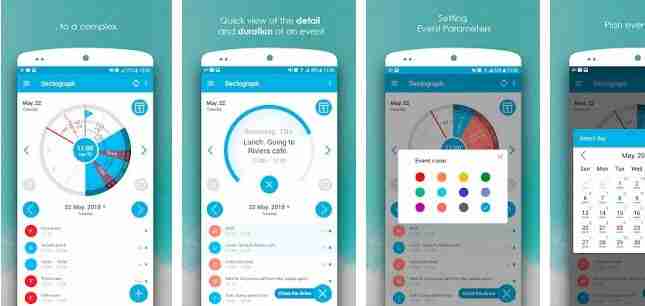 Wrapping Up
We have gone through a number of apps, dig into to check the efficiency and the overall features that one may likely to use in a daily planner app. However, most are freemium, few are free, and some are full paid apps. Given that fact, you can opt for any app that you think is the best fit for your need, instead of hopping on to every other feature.