Yubo is more than a live video streaming app. It has communities to share common interests with. It has the Snapchat Lens to apply filters, quiz games to bring people together, and a few more features that make the Yubo stand out from the rest. However, Yubo is not the only app that has such features, we've more apps like Yubo that serve the same purpose. 
The problem with Yubo is that it allows inexplicit content, and takes lousy action against fake profiles that advertise inexplicit visual content. Besides, making new friends with Yubo is difficult, even though you pay them to find friends faster.
It's not decent you have to pay to see who added you. The list of problems may vary from person to person. So, without further ado, let's jump to apps similar to Yubo. 
Apps similar to Yubo (android & iOS)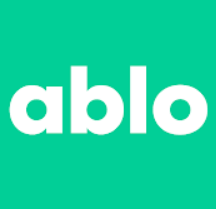 Ablo is one of the best live video chatting apps, much like Yubo. It's intuitive yet easy to use. With Ablo you can create your own profile, watch and make videos, and make friends across the world. To start, add your interests across hundreds of categories, and share your stories with like-minded people.
Ablo lets you connect with any people regardless of the country they live in. It translates your native language in the text and video chat, allowing others to understand you well.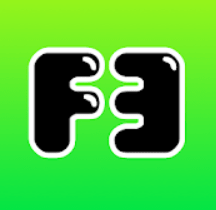 Want to go on a blind date? F3 has your back. It's an incredible social anonymous messaging app with over 25 million users worldwide. F3 allows you to text and video chat with random folks without having you reveal your identity. Anybody can ask you questions that are only visible to you.
Best of all, it allows you to draw and apply filters to your photos before sharing them with friends. It is a free app, but with premium, you can see who views your posts and answers, and who wants to friend you on the BFF game.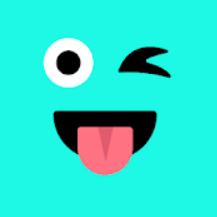 Wink is an icebreaker. It has millions of folks sharing their interests and meeting new people every day. Just swipe right and left and launch a chat with someone who shares the same interests as you. Here is the caveat, you can only chat when you have at least five wink gems.
Wink lets you earn gems daily by playing Wink arcade games, inviting people, or purchasing a premium plan. You can use gems to talk to random people from any country or who are living nearby. You don't need gems to message someone or others to accept your friendship. Undoubtedly, it is one of the best free Yubo alternatives loaded with incredible features.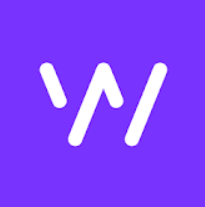 Curious to know what others around you are talking about? Whisper can help. Founded in 2015, the app has garnered over 30 million people across the world. Whisper is a thoughtful yet straightforward social messaging app that lets users get the inside scoop and share thoughts in a group or with people.
Whisper is free, and it doesn't require any gems or fees to chat with people. You can create a group or join any group through a name or category. Apart from text and images, the app allows you to create video whispers to better express yourself. Like Yubo and other similar apps, Whisper is a great way to meet new people.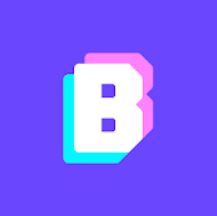 What about playing a multiplayer game in a live video group chat with friends?. Bunch allows you to party up with friends over video.
It comes bundled with amazing games that you can play with the bunch overlay, or jump into the same game together on the go. It has a host of inbuilt games like draw party, mars dash, trivia, floppy lives, and bunch pool.
You can also play the game you have already downloaded on your phone by shooting Bunch an email to make that happen for you. The downside with the Bunch is that a video chat sometimes goes blank or glitches while playing a multiplayer game, requiring you to reconnect the call to recoup everything.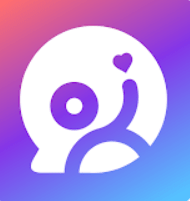 Heyy is a live video streaming app loaded with on-sleazy features. It is a free, safe, and intuitive mobile application. Unlike other apps similar to Yubo, it doesn't include preference that helps you find people of your interest.
Just by swiping, you can connect with anyone through a live instant video chat and understand whether a person is your cup of tea. When feeling insecure about strangers, you can mask up.
Also, the app has a translation feature that removes language barriers so that you can communicate with anyone globally. Apart from that, it has authentic socializing that makes sure every profile is 100 % real.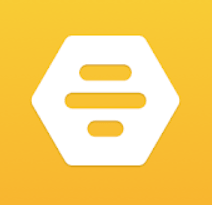 Bumble is not just for dating anymore, it is now a social networking app too. With Bumble, you can make friends forever, and connect with them through text and video chat. Just super-swipe anyone you like, and get their attention. You can match your profile based on age, height, relationship, and interests.
Every match gets 24 hours to respond to Each other before the match expires. Bumble has a huge user base making it easier to find like-minded people. Not only this app is popular, but it is also quite similar to Yubo. 

Camfrog is one of the best apps like Yubo that lets you live stream with friends. You don't need to be above 18 to chat with strangers or friends. It has several channels and groups that you can join, or create your channel and be an admin.
Being a moderator or an admin, you can disable other chats or remove users who do not follow chat rules. And unlike Yubo, it displays who has just seen your profile, for free.
In a Camfrog ecosystem, you can send virtual gifts to strangers and get their attention. It has a virtual shop that houses different kinds of virtual gifts. Of course, the app has a premium membership that comes with a few benefits.

It's an incredible instant messaging app that allows users to send voice, text, and photo messages in a bottle. With Bottled, you can send a single message every day, and if a recipient likes your bottle message, you can chat with them.
This unique app lets you chat with anybody in the world. When your bottle message gets released into the sea, a random stranger would likely receive and read your bottle message. You can befriend anyone you like and have them on a private chat.
Apart from that, it has quizzes, and it allows you to earn gold and rewards to access other cool features. Surely, this app is not similar to Yubo, but it has a new way to make friends and meet strangers, making it stand out from the rest. 
Wrapping up
These are the best live-streaming apps like Yubo. Even though Playstore and AppStore house hundreds of similar apps, only a few apps are worth checking out. To be blunt, Yubo is our still favorite as we couldn't find any other similar app as interesting as it. Thanks for reading.
Frequently Asked Questions (FAQ)
Is there a dating app for those under 18?
Yes, Bumble and Monkey are the best dating and social networking app for teens and adults.
Is Yubo safe?
Yubo is the safest app, but you must be aware of fake profiles that share inexplicit visual content or steal personal information.