Looking for the best apps like Yolo? We have got you covered. Yolo is deemed as one of the best social media platforms to grow Snapchat friends.
It allows users to send and receive anonymous messages directly on user's Snap accounts. Recently, Yolo and LMK got suspended by the parent company Snapchat after a lawsuit filed over a teen's death.
This is actually the reason why the Yolo app is not working anymore. But we've more secure apps like Yolo that you can try out for finding potential Snap chatters.
Note: Such apps are not affiliated or in partnership with Snapchat, they just use a Snap kit and follow the Snap community guidelines. 
Apps like Yolo and LMK (Best alternatives)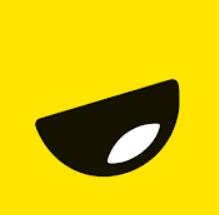 Yubo is one of the best social networking apps worth trying. It has millions of users worldwide who talk over live video chats and text chats.
To get started, all you need is to sign up, pick up your interests, and start swiping to find friends or invite friends to Yubo from other social media platforms. Similar to the apps like Yolo or LMK, it allows teens to chat with strangers online.
As it turns out, many users may create fake accounts and pretend to be real users. As to security, you must be wise enough to spot fake users, and teens must avoid sharing personal information with strangers.
Teens aged between 13-17 are required to take a legal representative's permission to create a profile, while users under 13 are not allowed to use Yubo. 
Yubo is intuitive and completely free for basic use. However, it encourages users to buy premium if they want to tick off ads and increase their visible presence.
We don't promote any kind of paid feature and are not in support of such apps. But for creating and matching more than 10 videos live streaming per day, you have to shell out $9.99 per month to be able to connect with more people.  
Features
Snapchat lens to try on live video chat.
Users can share their content straight from Youtube.
Users can play party games together.
Swipe left and right to skip over or discover like-minded people.
Invite or join Yubo through Snapchat or other social networking platforms.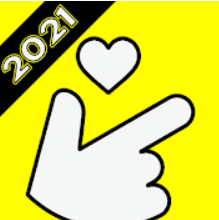 Swipe party – find & make new Snapchat friends
This app calls itself a tinder for Snapchat or Bumble for Snapchat. If you want to fill up your Snap map and make new friends around the world, this app is the best choice.
Similar to the apps like Yolo or LMK, Swipe Party allows you to find thousands of Snapchat users who share similar interests.
It's not a social messaging app where you can launch a text or video chat, rather it's a platform for finding potential Snap chatters.
Making friends with the Swipe party is as easy as swiping left and right to skip and give likes. When someone likes you back, you start chatting on Snap. It's that simple. 
The app offers the flexibility to filter results by girls, guys, or both. Besides, it doesn't reveal your Snap id to someone until you accept the user's request.
And when you decline users' requests, it won't let them know. Here is the caveat, the app is accessible to all, but users need to earn diamonds to match with others and show interest.
You can earn free diamonds by sharing the app, logging in daily, and watching videos. You can also buy an unlimited number of diamonds at discountable prices.
Features
Users can add or invite friends to Snapchat.
Earn diamonds for matching with friends.
Flexibility to discover people by location, interests, and hobbies.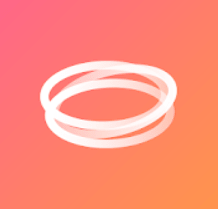 This app is quite similar to Yolo, but with unique features and a different user interface.
With Hoop, you can browse through a bunch of faces and decide who you want to add on Snapchat. While swiping through faces, you can skip or like any profile that Interests you.
When users like you back, you can finally add them on Snapchat. The notification panel lets you decline or accept people who ask for your Snap id.
Hoop allows you to send an unlimited amount of likes, depending on the number of gems you have.
Most of the gems you can earn are through watching videos and opening the app every day. You even earn more gems by sharing your profile or adding 20 Snapchat friends using Hoop. 
The app is limited to sending requests as you can't create audio calls or chat rooms. On the whole, it's quite a minimalistic app, with not so many tools and fancy options around.
But, if you want to grow your Snapchat connections, you can make your profile stand out from the crowd and match it with thousands of interested people.
To make sure you never run out of gems, keep collecting gems from any source mentioned above. Hoop has garnered up over five million downloads and has a 4.3 rating alone at the Playstore. 
Features
Accept and decline friend requests.
eye-catching user-interface. 
Users can purchase gems for sending more requests, daily check-in, and more.
Millions of users.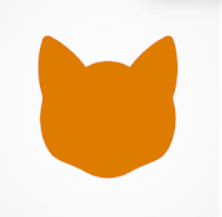 The ability to ask questions and solve answers says much about people, and Curious Cat is all about it.
It lets you send and receive anonymous questions from people inside and outside of the app. Yolo is a kind of similar app, but Curiouscat is a bit less crowded, and it doesn't support any other apps other than Twitter.
The app allows you to engage with millions of people throughout the world. But the main motto of the app is to let users ask blatant or burning questions anonymously, much like Yolo.
You can create your page where you can keep all your answers public. And many other users have groups that you may want to join and have fun together. 
There are no gems needed for asking questions or creating groups – everything is absolutely free. Curiouscat also has zero-tolerance rules for someone who doesn't follow community guidelines.
It's certainly not an app to grow Snapchat friends, but it can help you discover many true friends with whom you can connect on other social platforms, including Snapchat or Instagram. Just jump in and put your words out unabashedly. 
Features
Users can send and receive questions anonymously. 
No points are required.
Create groups and grow followers.
Get tons of questions anonymously or not.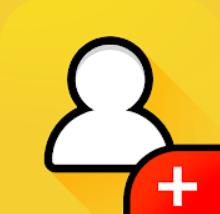 As the name suggests, it will help you find friends on Snapchat. Filter by age, location, hobbies, and interests, and you'll see a bunch of faces who you would like to add on Snapchat.
Adding a user here is quite easy, as you only have to press 'add' to see the user right away on the Snapchat app.
But, Until a user accepts your friend request, you won't be able to see the user's Snap id, and you'll not be informed if someone declines your request.
Not only this app is the best platform to gain popularity on Snapchat, but also it is quite straightforward to use. 
Of course, to flaunt your profile across the world, you need to earn enough diamonds, so that you can get more traction.
However, earning diamonds also requires some effort such as daily check-in, or getting friends to the app. You can skip such tasks, and purchase diamonds if you think it is fair.
Compared to the apps like Yolo or Lmk, it has shallow features that don't include chatting or support for other social platforms. Besides, if you want to keep your account out of the hand of scammers, make sure you don't share steamy content with strangers.
Features
Displays pictures, names, ages, hobbies, interests, and locations of a user. 
HMU page to get more attention.
Users can decline and accept requests.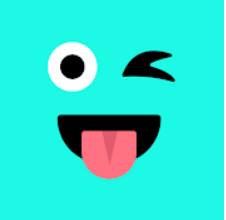 Finding and making new friends has never been easier. Wink is nothing sort than an uprising social platform that helps users discover friends to add on Snapchat.
Just swipe right to Send a friend request, and swipe left to skip faces. You can take a look at bios, names, ages, locations, likes, and interests before liking someone.
Wink has intuitive chat features that allow you to send gifs, pictures, and audio, and play games against your friend.
It has a slew of casual and random games to play solo or against your friends. You can start up the conversation with users on Wink, and you can add them to Snap after a bit of introduction. 
The app is no different than any other app listed here, as You need to earn gems to send friends requests.
But unlike other apps like Yolo, it also allows you to click the back arrow when you've missed sending a request. And it offers many ways to earn gems for free.
Daily check-in, share the Wink app, and add friends to earn more gems without having to pony up.
There is more, playing games can also get you points that will turn into gems later. Don't want to hustle up? you can buy thousands of gems for as low as $5. In terms of privacy, the platform is safe, but anyway, believe strangers with a grain of salt.  
Features
A beautiful user interface is a cherry on top.
Rich text chatbox.
Swipe left and right to choose friends.
Find friends by location.
Casual Games to play against friends.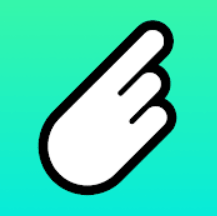 Swipr is an amazing platform for finding potential besties on Snapchat. It's free, intuitive, and certainly an app for ice-breaking conversations.
With Swipr, you can find people of your choice and message them to ask for their Snap id.
Similar to other apps like Yolo, it has a swipe left and right feature to skip and send friend requests.
It has an Event panel where you can control all requests from users who have asked for your Snap Id. Before you can match with profiles, you are asked to complete your preference like gender, country, age, interests sexual orientation, and what are looking for – friends, freinds+, and streak.
On the basis of your preferences, it matches or shows profiles that have something in common with you.
Swipr also allows you to express yourself on the HMU page. HMU is its special feature that gets users more attention and friends on Snapchat.
Basic users require diamonds to match requests and are bombarded with ads. Lack of privacy and scamming are other negative aspects when using this app.
However, if you share personal content carefully, then this platform is no more a threat. Note: Your account will have more security if you log in via Snapchat than you'd do with Google. 
Features
Text chat for chatters.
Provides features to boost profile activity.
Swipe left and right to make things easier.
Mini tasks to earn diamonds.
Wrapping it Up
That's all there is to it. We have piled up a few amazing apps like Yolo to help you find potential besties on Snapchat. All the listed apps are free to use, but you need to have diamonds or gems to reach more people.
If you are looking for an exactly similar app like Yolo or LMK in terms of features, then the Wink app is the best choice.
However, each app is different in user interface, and features, resulting in different user experiences.
The most common quirk about the listed apps is that all demand some sort of purchase, and are dedicated to helping users grow Snap circle. Thanks for reading. We'd love to hear from you.