Looking for the best apps like Zip (Previously Quadpay)? We have got you covered. Quadpay is the best app that helps users buy items at online stores in easy little payments, interest-free.
Such apps don't need a credit card to function, as users can shop with debit cards and leverage all benefits that come with each app.
Unlike standard credit cards, Such apps do not impose an annual fee or exorbitant interests and need access to users' spending habits for approval.
Apart from that, a few Buy now Pay later apps do not charge any kind of fee or interest. Compared to credit cards, such apps offer more flexibility for users in terms of payment options, and exclusive discounts while shopping. Let's barge forward to know the best Quadpay (Zip) alternatives.
Apps like Quadpay (Zip) (Best alternatives)
Klarna is another giant in the financial sector that offers shoppers a multitude of payment options. Unlike other apps like Quadpay (Zip), Klarna lets you pay in four or pay in 30 days period.
With Pay in Four, you split your payments into four easy interest-free installments and pay off two times biweekly. On the other hand, Pay in 30 has no weekly payments. Just receive an item upfront, and pay anytime under 30 days after the date of purchase. 
For shopping larger products, the platform has monthly financing options backed by members FDIC and Webank that offer flexible options at the checkout. However, these options can have competitive interest rates as well as impact your credit score if you do not pay on time. 
Anyway, to start, simply install the app, sign up and set up your one-time virtual card. Once all set, browse your favorite brand, choose a product and make a payment using your Klarna virtual card.
If you are a passive Amazon user, Klarna can elevate the way you shop.
Not only does the company offer multiple repayment options, but it also allows its users to shop via desktop, smartphone, and chrome extension. What's more? A Klarna U.S card is also on the horizon. 

Pros
Multiple pay later options.
No interest and fees.
Available on cross platforms.
Accepts all major credit and debit cards in the U.S.
Cons
Late fees and repayment fees.
Extensive financing options can require a hard credit pull. 
Sezzle is another digital platform that enables users to pay later at over 2400 stores. Using this app, you can shop and decide to spend your money responsibly four times over six weeks.
It has no monthly fee or interest if you pay on time. The app shows your upcoming payments and lets you reschedule your repayments at a tap of a button.
However, It also allows you to make early payments ahead of the deadline to avoid any late fees. Shopping with Sezzle doesn't have any effect on your financial score. 
Much like Quadpay, this app offers exclusive deals at certain stores. To shop with Sezzle, all you need to do is sign up and wait for approval before you can shop at any store.
Most of the time approval is instant, but it may take up to 24 hours. Since it supports debit cards and credit cards, users get more payment options at the checkout.
The only downside of using Sezzle is that you need to contact the merchant for refunds. Besides, first-time users have lower limits that normally increase overtime when their credit score is in good standing.
Pros
Flexible payment options.
No interests or monthly fees.
no impact on credit score.
One free reschedule payment for each order.
Cons
Fees for 2nd and 3rd rescheduled payments for each order.
Lower buying limits for first-time users.
Users must contact merchants for refunds.
As the name suggests, it's a Buy now Pay later platform. Founded in 2014, Afterpay has already garnered up around 7 million users across Australia, U.K, Canada, and the U.S.
Akin to other Quadpay competitors, it doesn't charge any fee from shoppers, as it only charges from retailers for using its service.
Unlike relevant apps, Afterpay is intuitive and works with thousands of popular brands like Levis, GOAT, Fight club, and more. With hundreds of categories in its bucket, the app attracts all kinds of audiences from adults to kids. 
So how it works? You buy a product and pay in four easy installments over six weeks, with no interest or a monthly fee when paying on time.
Not only Afterpay has thousands of online stores to shop from, but also it has in-stores that you can find on the map.
To make your in-store experience better, it has Afterpay contactless Mastercard that can be stored in your Google pay and Apple pay wallet easily. From retailers, it charges nearly 4.17% merchant fee on sales made via the platform. 
Pros
Doesn't affect credit score.
Interest-free terms.
Fast easy approval process.
Seemless in-store and online store experience. 
Pay in advance option.
Notifies paid or unpaid payments.
Cons
Late fee.
Spending limits may vary.
Can impact an ability to apply for loans.
Doesn't work with Amazon or eBay.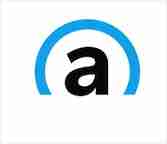 Want to shop at stores like Amazon or Poshmark? Affirm has your back. It's a loan financing app that works with almost every e-stores, allowing you to pay over in installments, with no interest and hidden fees.
Qualified Affirm members can select products from their favorite stores, and select affirm at checkout to buy a product at a minimum.
Similar to the companies like Quadpay, It also does not affect credit card scores when not paying a fee. It also has some perks like discounts and offers at various stores. 
With Affirm, you always pay way less than your credit card bill. For instance, if you buy $250 shoes with a payment term of six months and 15% APR, your total cost will be around $261 with an interest of $11, which is far less than you owe interest with a credit card.
As credit cards incur payments based on compound interest, Affirm charges simple interest based on the cost of your product.
Apart from that, it allows users to open a high yield saving account that typically pays 20-25% more than the standard saving accounts. 
Pros
No late, service, repayment, or monthly fees.
0% APR at some retail shops.
Saving account option.
No compound interest.
Doesn't impact financial score.
Cons
Interest rates can go up to 30%.
Keep a close eye on a payment report.
May require down Payment.

If you don't want to pay all upfront, Perpay is the best credit card alternative. With Perpay, you can spread your payments into interest-free installments, to shop over 1000+ brands like Amazon, Sony, Samsung e.t.c.
The app automatically deducts small amounts from your paycheck and builds a payment history when you complete one order of $500 or more.
You can increase your credit spending limit overtime, and buy more things you couldn't afford earlier. It doesn't check credit scores, so getting approval with Perpay is easy.
Once you activate credit building, you can grow your credit score by an average of 28 points by staying up to date with payments and getting rewarded for each payment you make.
Only frequent late payers' credit scores will be in bad standing with their bank or payment cardholder.
While Perpay doesn't directly send report to credit bureaus, it doesn't affect your the score. Based on your current spending habit, rather than history payments, it approves your account.
Make sure you make small payments at a scheduled time to avoid any bank levies or late fees.
Pros
builds credit.
It doesn't check your credit score or report to credit bureau.
Supports a wide range of brands.
Zero interest, or other hidden fees.
Cons
May delay your direct deposit payments.
Charges heavy late fees.
Poor customer support.

PayPal is another great pay-over-time financing option. When approved, the app gives users the flexibility to buy stuff wherever Paypal is accepted.
PayPal has no annual fee or interest when paid a full amount within the promotional period on purchases over $99. However, it charges a flat $0.30 and 2.9% fee for every transaction you make via Paypal credit.
Apart from that, it may charge a hefty late fee, and return fee, depending on your credit history. Also, It may send your credit report to credit reference agencies when needed, which in turn might affect your financial score.
Here's the caveat, though, the approval process is fast, but it requires at least a credit score of 700 to get approved by the Paypal. 
There is also pay in four option at the checkout that split the payment into four weeks, with no interest. And Pay in four doesn't affect credit score and needs no card or minimum purchase.
Despite charging flat transaction fees and compound late fees, Paypal is being used by over 5 million merchants, making it one of the most trusted pay later platforms.
Besides, the platform gives full purchase protection that involves a full refund with shipping cost. To avoid exorbitant fees, you must maintain a minimum monthly balance in your Paypal credit account and pay on scheduled time. 
Pros
No annual fee or interest-free six months on purchases of $99 or more.
Offers purchase protection and security.
4 in 1 pay for interest-free 1-month coverage installments.
Fast Approval (Within a few seconds).
Millions of vendors use Paypal.
Cons
Interest charges may apply if return or late fee is not paid off.
May impact credit card score.
Require at least 700 credit points to be qualified.
New accounts holders are charged 23.99% APR until they do not pay within six months.
Hard check on your credit report.
Exorbitant interests rates.

Tired of missing late fees? Zebit has your back. With Zebit, you can buy products listed on the Zebit market and pay over in six months with no interest and fees.
It offers a line of credit up to a $2500 spending limit, so you can shop on thousands of products at ease.
It allocates a spending limit as conditional credit using a two-step underwriting process that requires a customer's identity, employment, or income.
It takes the help of credit reporting agencies to verify your identity, which does not affect your credit card score. 
Not only the platform store thousands of products across several categories, but it also doesn't charge any late fee or interest if you've been failed to pay on time.
However, You may see a hike in prices for some products compared to other retailers, but you don't pay a penny more than the price you see at the checkout.
So how it works? You make a down payment at checkout using a debit/credit card, and Zebit splits your payments of the whole amount into six months periods.
Similar to other apps like Quadpay, Zebit may tweak your spending limit based on your spending activities and other details.
Pros
No interests, monthly or late fees.
Doesn't affect FICO score.
Equally divides payment into six months, interest-free.
Houses a variety of branded products.
Decent option for personal loans.
Cons
Some items are pricey.
No refund or return policy.
Require some form of income to get verified.
Won't help build credit.
Only ships item after a full down payment is paid.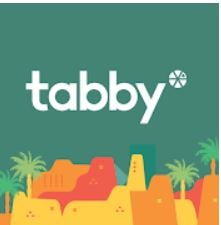 Tabby is another Quadpay alternative that offers flexible payments and rewards for shopping. With Tabby, you can shop and pay overtime at your favorite brands such as Addidas, Ikea, Marks Spencer, Splash, and to name a few.
The app splits your payment into four parts, allowing you to pay in installments without any extra fee or interest. On top of that, you get weekly discounts from retailers and exclusive deals on most selected stores.
Even more, you can also sell your items with Tabby and expand your customer base.
It seamlessly shows your upcoming bills and payment methods in one place so that you can track all your shopping without having to drill down the tabs. On the whole, it's one of the best apps like Quadpay (Zip) for interest-free, split-out payments.
Pros
Instant approval.
Shop at popular retailers.
Shopping deals and discounts.
Manage payments in one place.
No interest or fee.
Cons
Only AED currency.
No live chat.
Wrapping it Up
We've just piled up some of the best apps like Zip (Previously Quadpay) that don't let you pay 100% upfront fees. Quadpay possesses different fee structures, so do other apps. However, you'll see disparity in the brands and retailers these apps support.
Paypal credit is such an outstanding platform being supported by over 5 million retailers, whereas Zebit and a few other apps provide payment services to shop on a limited number of products.
There are other Pay later Apps like Perpay or Affirm that work with massive retailers like Amazon or Walmart.
To sum up, every listed app is of great benefit if installment fees are paid on time so that unwanted interests and fees may not be accumulated. 
Frequently Asked Questions (FAQs)
Does Walmart accept Sezzle?
No, Walmart doesn't take Sezzle payments. 
Which buy now pay later apps support Amazon?
Affirm, Klarna, Amazon, Perpay accepts Amazon.
Which pay later app doesn't charge late fees?
Zebit and Affirm don't charge late fees, interests, or any hidden fees.