Apps like Polyvore – Top alternative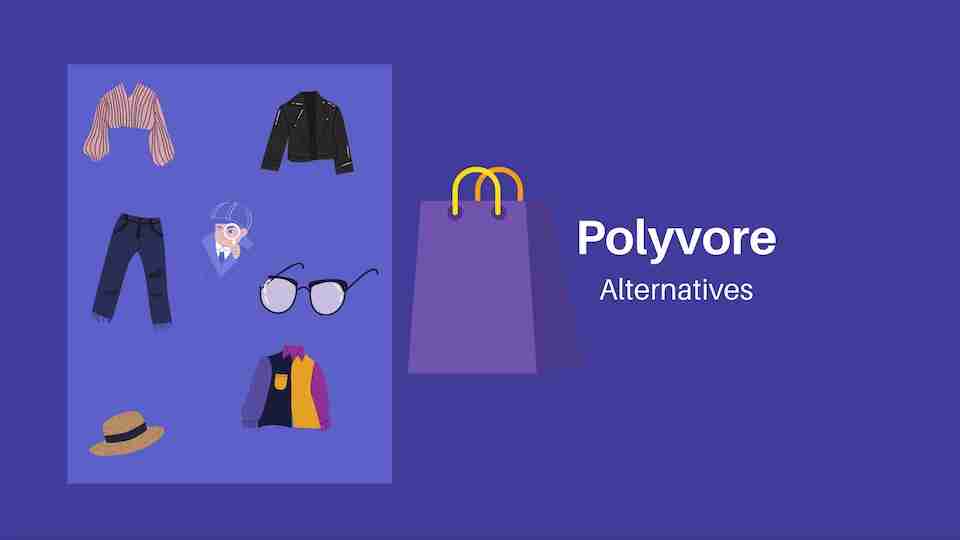 Are you missing Polyvore tools to create fashion collages on virtual boards? Well, We have a few apps like Polyvore now. After being acquired by the Montreal-based fashion site Ssense, Polyvore is now seen as a different entity. That means, Ssense didn't shut down Polyvore; it has assets of Polyvore and user data.
You won't be surprised that a few sites and apps like Polyvore let users shop, create outfit ideas, and share them with a community. Besides, you can get clothing ideas handpicked by fashion stylists and like-minded people.
So, Without further ado, let's jump right into the Polyvore alternative.
Apps similar to Polyvore, you can try to shop and create a virtual closet.
Free
combyne - Outfit ideas 👗👖 & outfit creation
It's another app for creating a virtual wardrobe and keeping in tune with style trends. It backs a host of apparel brands, categories that offer many outfit style ideas. Just add items to your closet from other feeds, share, or shop for each item. You need to login via any social account and hop in your basic information before composing an outfit. Once all set, you can explore your favorite stylists, brands, or item on sale. For inspiration and feedback, you can share your outfit collage with other people and invite them to a challenge. Whose outfit collection gets more likes and love wins the challenge and gets more fans along the way.
Its fashion soulmate feature is quite useful when trying to find people who think and dress like you. Combyne is the one-stop solution, whether you want to discover fashion trends, grow followers, or shop for popular apparel. Indeed, its slaying features and confronting community makes it a worthy alternative to Polyvore. As of now, it has racked up over a million downloads with an average 4.4+ rating.
Free
Whenever an idea of creating your fashion collections kick in, don't look any further. Fashmate is a creative destination for beauty, art, home decor, and apparel, powered by the community. Like Polyvore, you can share your virtual fashion board and discover other feeds for outfits ideas. It has a feature called" kayak" that allows users to find and shop millions of products curated by stylists and users. You'd like its intuitive, uncluttered, and easy to use user-interface to the core.
It allows users to get likes, comments on outfits, and reward points for inviting friends. Also, it recommends members who show similar interests in fashion. You can also dig through hundreds of groups and join them to get ideas or share your interests. Best of all, it lets users create style polls so that users can vote for the best. Undoubtedly, it is one of the best apps, like Polyvore, for curating style items.
Free
It is one of the best fashion lookbook apps to shop and get outfits ideas. It's the place where many fashion enthusiasts collaborate. The on-sleazy user-interface with unbaffling tools advance you into all features effortlessly. Just create your outfit collections, share with others, and get likes or comments. It's fully loaded with thousands of curators just like you, sharing their ideas. Trying to know which design would professionals personally prefer and use, then Romwe can help.
Even though its marketplace is not as huge as Amazon, you'd still find reasonably cheap items here. For instance, the $30 hoodie you found on amazon will sometimes be as cheap as $15 on Romwe, without compromising the quality. On the other side, the point system allows users to rack up points that users can avail during checkout for discounts and free delivery. And with a lucky draw, you can unlock exciting gifts. It has thousands of items, be it sweatshirts, jumpsuits, bags, shoes, school supplies, or any style item.
Free
Smart Closet - Fashion Style
This app is quite similar to Polyvore. As the name suggests, it is the virtual fashion closet, but also a shopping arena with the creative community. The community is here to organize their closet and share outfit ideas that you can set on your lookbook and share with other people. You can choose any item you want to have in your closet or shop for thousands of items. Using Smart Closet, you can even plan your clothing on the calendar. As well it allows you to pack your clothing occasionally – pack outfits for summer trip or travel.
The app is equipped with photo cropping tools Like cut, clone, flip, and background eraser. That means you can add your pictures to your wardrobe and modify them using such tools. What items you pick, it shows statistic for brands, colors, categories, price, and more. It lets users roll in freely, but if you don't want to lose your data, always sign in first.
Wrapping up
These are some of the best apps like Polyvore you can try for free. Pick any item curated by professionals or people like you, and set it to your outfit collections. Also, you can purchase your favorite branded items at a reasonable price. There is much more to offer by these Polyvore alternatives.
Also may also want to read the best closet planner apps