Reportedly, Parler and Gab app has just been ditched from both android and AppStore over some political infringement. Parler describes itself as a free-speech platform that allows users to speak on any topic without fact-check. Since Parler and Gab have a massive user base, users would likely be looking for similar apps. 
It's unlikely that any of the banned apps will reclaim their thrones any sooner, so we've piled up a few alternatives so that you don't have to wait till the judgment. So without further ado, let's barge forward.
Apps similar to Parler and Gab (Top alternatives)
Rumble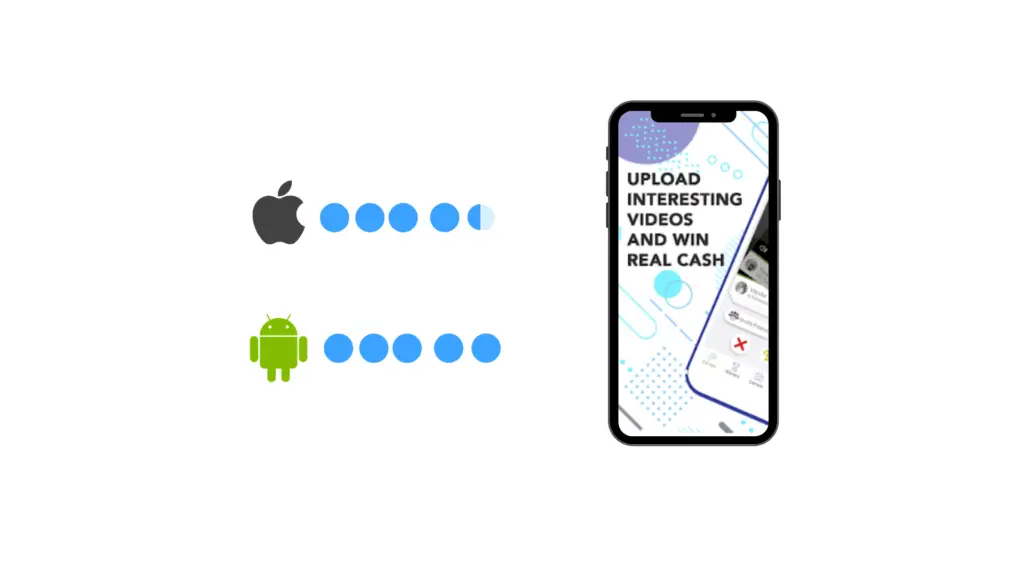 Now you can finally say goodbye to Parler because Rumble is still here. Rumble is one of the best video platforms that allows creators to openly challenge, discuss, and debate across various topics. 
With Rumble, you can upload interesting videos and win a chance to receive daily prizes. There is also a rumble battle where you can upload your viral video and compete with other users. Interestingly, the most voted video earn real cash as long as it continues to be popular. Sounds cool?. 
It has millions of users who can create and join channels to build followers and at the same time earn money. So, Rumble doesn't only give you munch to get your words out, but it's also one of the best apps or platforms that pays cash just by uploading videos. 
Apart from channels, it also houses trending videos, editor picks, and licensed videos. It's a fact no other video platform pays users the way Rumble does, but it's also true that making it into the top five leaderboards is quite a holy grail to users.
MeWe
It's one of the best apps like Parler to get social worry-free. MeWe allows users to create channels, groups, chat, and post videos. It's an intuitive app designed just like any other social media app, but it's ad-free. Besides, it's kinda helpful if you're promoting your own video stories or reading other stories that you follow or have interests around. 
Its easy-to-use interface makes it easier for users to pay attention to every detail without feeling overwhelmed. Unlike other social media apps, it doesn't control users' data or supports face-recognization or newsfeed. It's purely a social media app with no clutter. 
To join a MeWe, just signup via any regular social account. Thereafter, you can join channels or groups you're interested in or follow random folks you think share your common interest. There is no limitation as to how many posts you can publish or friends you make, but you've got to be careful when sharing your data with individuals. 
MeWe is free, but to get the most out of its chat feature, go for a premium plan. Anyway, we don't recommend premium, because there is much to dig into for free. As of this writing, this app has been garnered over 10 million times alone at the PlayStore. 
For Android, iOS | Go to the Site
Also featured in the instant messaging apps like Kik.
Discord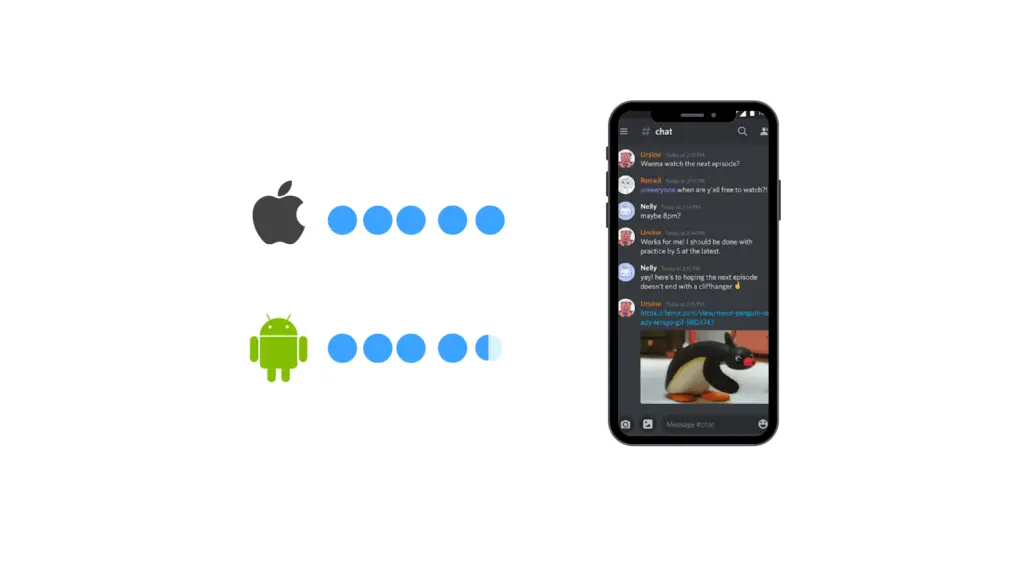 Discord is the community of more than 100 million ingenious people sharing thoughts, solving doubts, and much more. It is free to join and thus need a sign up before joining. Surely it's the best Parler alternative because it lets users speak voluntarily on any topic. 
With Disord, you can create a random channel, invite anyone to join your group, or jump into friends conversion without any request. Not only discord helps you build followers, or boost your business, but it also provides an environment of like-minded people or group you can pour out your words with. 
Apart from being one of the best social community chatting platforms, it is completely ad-free. The stand out feature that this app has is its easy-to-use user interface. Also, The feature-packed chat allows anyone to send gifs, fonts, videos, voice, images, links, and so on. 
Discord works on across platforms, so you don't require the mobile app to use it. To sum up, this app brings people together, building a strong community who speak freely across various topics that usually don't get talked over on crowded platforms. 
Download on Android, iOS, | Go to the Site
CloutHub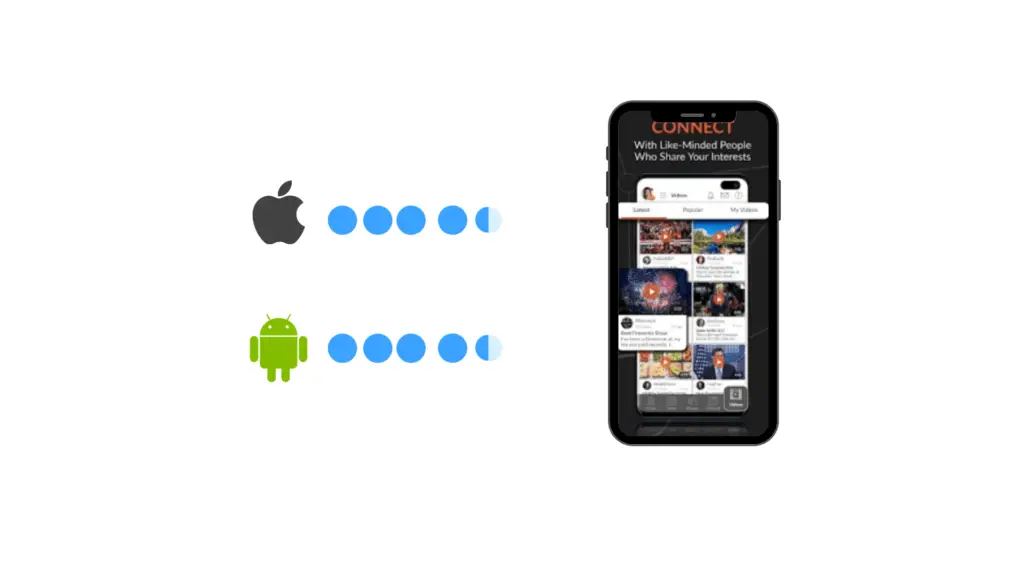 It's the one-stop access to political, civic & meaningful social networking and discussion. To start, create your profile, join or create groups, and do what you think you should be doing. Whether you're looking for a donation for your pet or highlighting flaws in a system, you can use it to make an impact upon what matters most. 
It has tons of channels across various categories ranging from, politics, business, technology, and so on. Just follow any topic and get informed whenever news of your interest surfaced. Also, engage in an intelligent discussion, make friends, and share news you care about. 
Apparently, Clouthub is one of the best apps like Parler that is unbiased and concerned about user's privacy. It's available on the Web, Appstore, and Android. 
Minds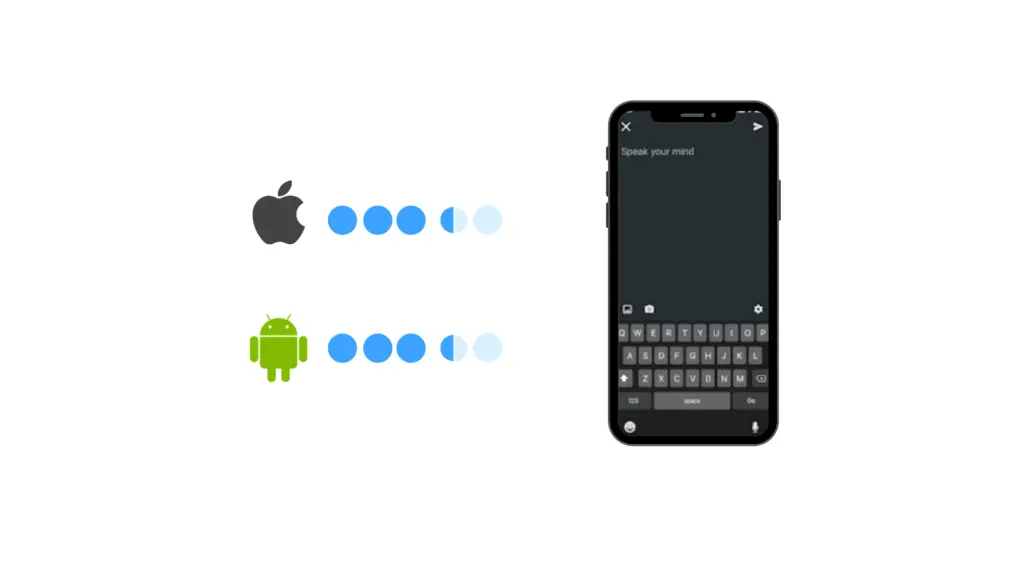 Got anything to say witty? Minds is what you're looking for. Not only can you submit content of your interest, but also earn revenue off your popular content. Also, it's an amazing platform to gain followers by driving traffic or referring friends to your content. Post videos, blogs, posts, images using (#)hashtags, or discover trending content through feeds & hashtags.
For daily contributions, it offers tokens that you can use to grow your channel or account and reach more audiences on the way. Best of all, you get paid in Bitcoins, ether, and USD.
To be candid, No other platform pays users simply for posting content, even though that content is rocking. Creating a post with Minds is quite simple. But, if trying to get a targeted audience for your blog or content, jump into Minds+. 
Minds+ is a monthly service that offers tools and tokens to monetize and promote content to get more traction. However, you have a free plan forever. In case you want to know how does it work, land here.
Download on Android, iOS | Go to the Site 
Wrap up
Although, Playstore and App store has rooted out both the free speech platforms. Still, there are a few apps like Parler and Gab you can use to create your space among like-minded people and put your words across them. Best of all, some of the listed apps even allow users to earn real cash. So the list is already up here. All you need to do is choose the app that fits your need. 
Also Read – Best anonymous chatting apps like whisper