Offerup is the largest mobile marketplace to sell & buy used items and find great deals. Both apps (Offerup + Letgo) have a similar business model, shipping a backlog of authentic items locally. But do you know, there are other best apps like Offerup you can use to buy items from sellers you trust and have them shipped near you.
To sell unused or newish items, you can capture images of an item and post it in a snap. OfferUp's alternatives also have chat support, in-detail sellers profiles, and much more to get a hang of. Let's roll in.
Apps similar to OfferUp to buy and sell stuff (Top alternatives).
5miles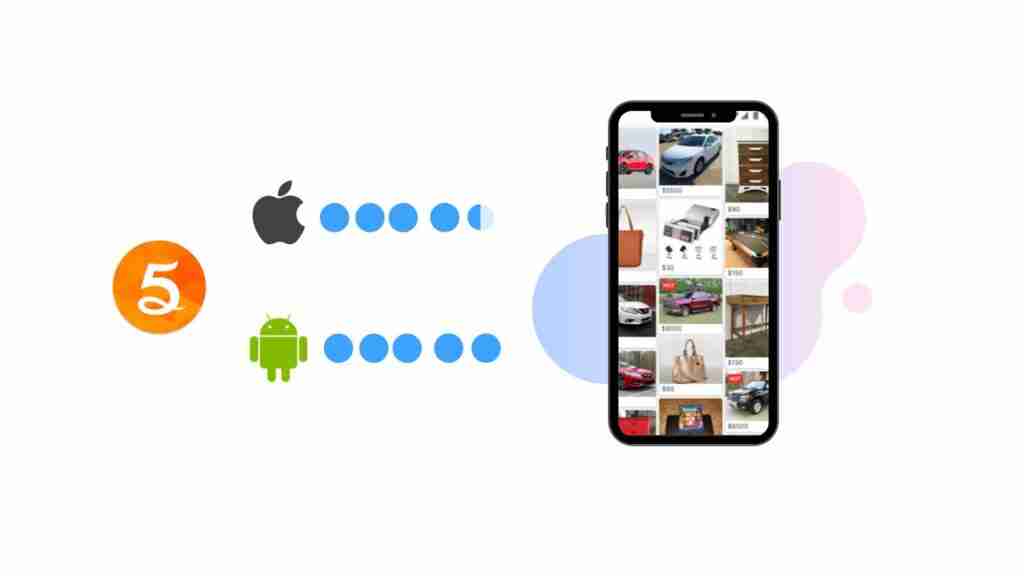 It's an amazing app for swapping all kinds of stuff locally. It has stockpiles of products ranging from beauty, electronics, apparel, auto parts, vehicles e.t.c. Being a seller, you can create a bid on a product, and allow a user with the highest bid to grab a product. Sounds cool?.
There are thousands of different Dash items for buyers to bid on, and to get items at cheap rates and free delivery. On top of Dash, it boasts black Friday deals and other offers at a fixed price.
If anyone is selling items around your proximity, the app displays them on your Local tab. In case you don't find any item, make sure your current location is precise and supported by the application.
Also, it has a chat for exchanging messages between a seller and buyer. To sell an item, all you need to do is snap a picture of an item you're selling, price in on, and that's it. Undoubtedly, 5miles is one of the best apps like Offerup to sell and buy stuff locally.
Android| Download iOS | Go to the site
Mercari
Got branded items to sell? Mercari has your back. It's an intuitive yet easy to use application for selling and buying used stuff on the flow. With Mercari, you can buy any item you like from hundreds of authenticated brands like Coach, Louis Vuitton, Sony, Microsoft, Gucci, and many more.
Also, when not receiving your item as described, you can demand a refund. Unlike other apps like Offerup, it Has quick shipping and a fast response rate. 
Sellers can track their progress, get selling tips And receive goal badges for quick response, fast delivery, and trust. Besides, sellers receive $5 for listing their very first item. On the whole, Mercari has a wide range of products to sell and buy from various brands.
So, if you're looking to sell your items here or buy branded refurbished items at a reasonable price, don't look any further, this app is the best option.
Android | Download iOS | Go to the site
You might like the Best Polyvore alternatives to create a virtual wardrobe.
VarageSale: Sell simply, buy safely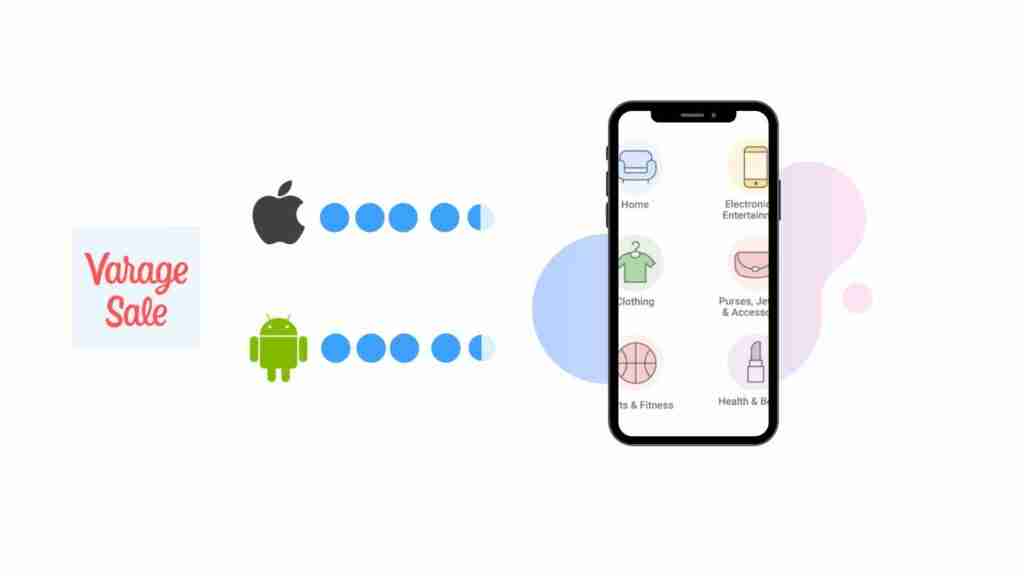 It's another one of the best apps like OfferUp to sell and buy stuff locally. It is a beautiful, and intuitive app decluttered with tools. With VarageSale, not only do you buy items from trusted sellers, but also sell your items Hassle-free.
All the sellers go through verification before selling their first item. So as a buyer, you'll always trust any seller you want to deal with.
Also, the app offers various ways like chat and schedule meet up to engage with sellers. VarageSale offers tons of products ranging from furniture, clothes, household items, purses, jewelry, clothing e.t.c. Just browse through local classified listings, or filter out unwanted categories for a broader shopping experience.
How expensive an item might seem, you can always show your interest regarding the price in chat. To sum up, it's the kind of app where Offerup users would love to hang around.
Karrot – Your local buying & selling community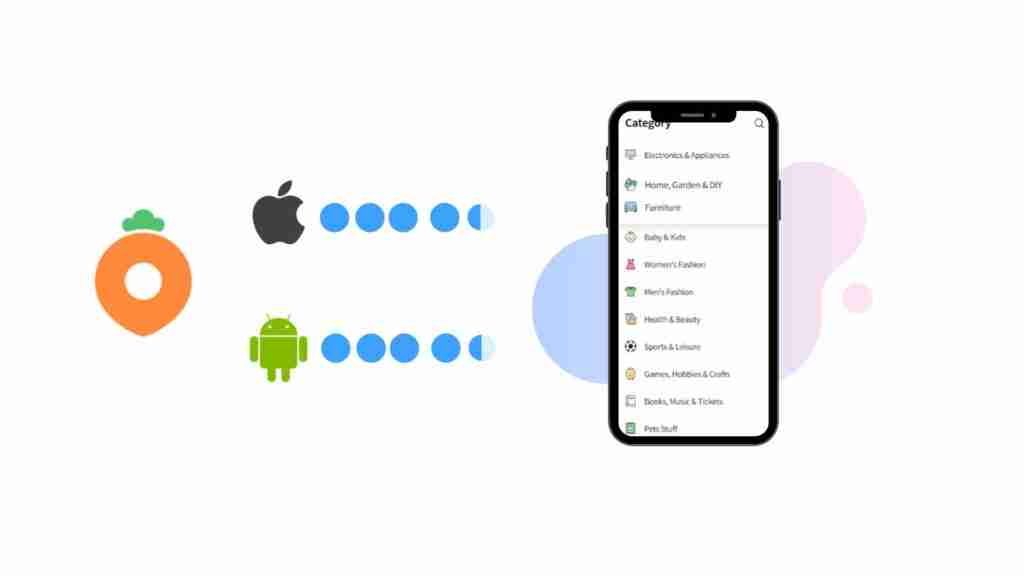 Karrot is a community-based app for selling and buying refurbished items locally. It is one of the best apps like Offerup for its simplicity and engaging community.
Though it is not as diversified as Offerup, but is quite a distinct and trusted app. Currently, it is available in the U.S, Canada, and the United Kingdom. So to be able to use this app, you have to belong to any of these countries. Unlike other apps, You don't have to deal with post and packaging, as you can buy and sell items with neighbors by meeting up at local stores.
Right after installing the app, you need to verify your location, so you can see all the sellers who are shipping in your area. However, before buying an item, you can read reviews of the seller, and launch a chat for scheduling meetup.
Almost anyone with rookie experience can sell items here with no additional commission. Karot supports more than 15 categories including – electronics, furniture, jewelry, bags, apparel, beauty, auto parts, and more. For a simple and clean experience, you must give it a try.
Swappa – Buy And Sell Phones, Laptops and More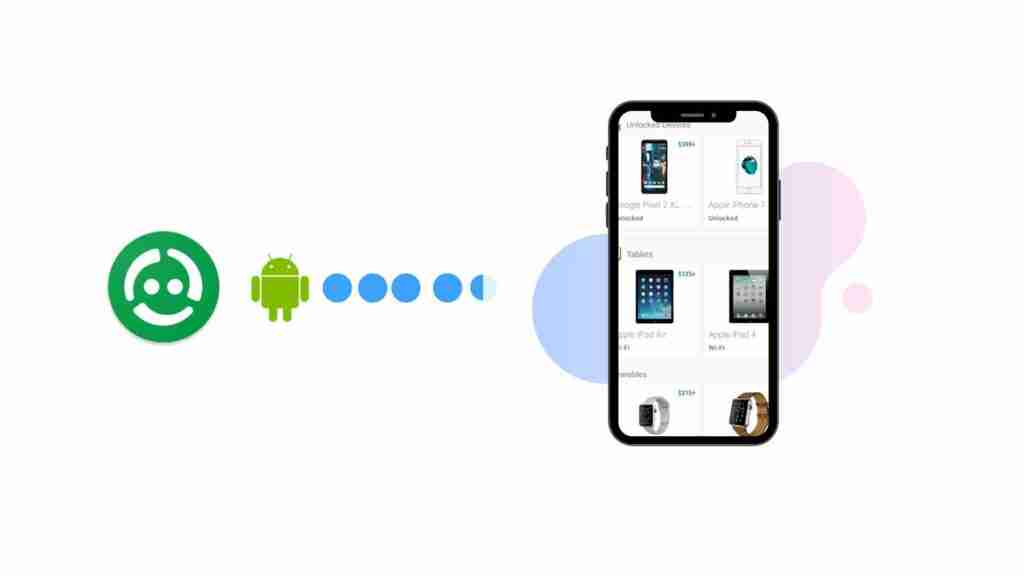 It can be your go-to mobile marketplace to sell and buy stuff around the United States of America. Here you can trade phones, tablets, laptops, cameras, game consoles, and all kinds of home tech all in one place.
Besides, its intuitive user interface makes it easy for users to navigate around tools. While It is the safest, secure, and money-saving app, you won't have buyer remorse. The app runs an item through many checks before making it to the list, making sure an item is real and newish.
Best of all, it has a price history of every item and information that helps users take a smart decision while shopping. Besides, for local sellers, this app is quite leveraging.
With instant Paypal payrolls, and easy to use tools for sellers makes this stand apart from other apps like Offerup. If you are looking to make extra income off your unwanted stuff, Swappa can help. 
eBay – Buy, sell, and save money on your shopping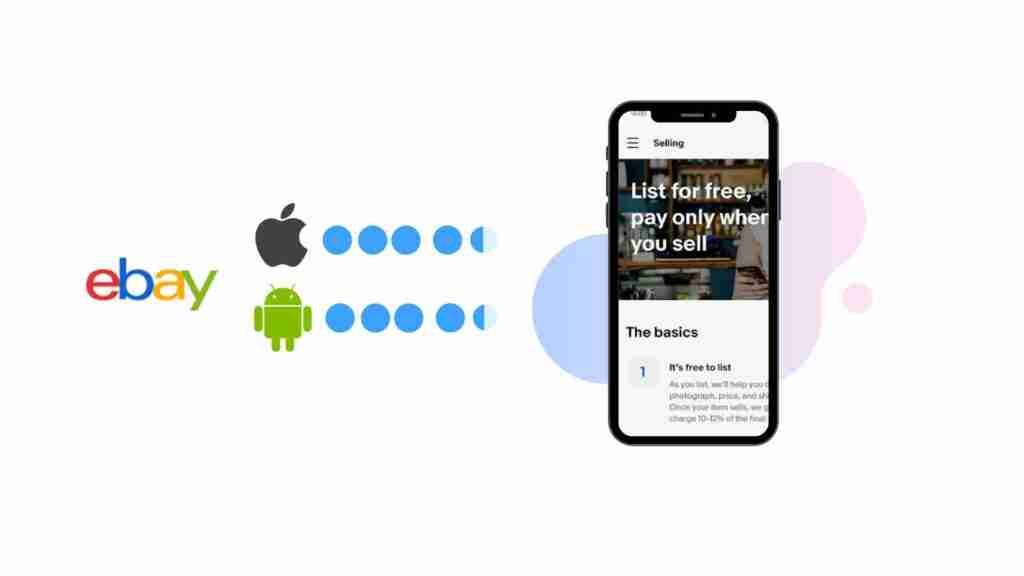 Undoubtedly, eBay is one of the biggest B2B company with millions of users and a plethora of listings. You can dig through any sort of category, from a car to anything, you name it.
There are thousands of sellers on eBay who have established their full-fledged business selling whatever they want and wherever they want. In fact, finding deals and offers here is quite easy for buyers – many sellers even sell their stuff for free as a gift. How cool is that!.
To become a seller on eBay, all you need to do is register using a Google account, list a product with a few pictures, and you're good to go. The biggest advantage of being a part of such a venture is that you don't run out of ideas.
It has a large number of categories you can start your business with. So if anybody wishes to sell refurbished items, car & auto parts, tv, refrigerator, digital stuff, and to name a few, eBay has got you covered. Compared to other apps like Offerup, eBay supports diverse categories, including cars, homes, furniture, and the list goes on and on.
Android |Download iOS | Go to the Site
Nabsack – Buy & Sell. Cars. Furniture. Used Stuff.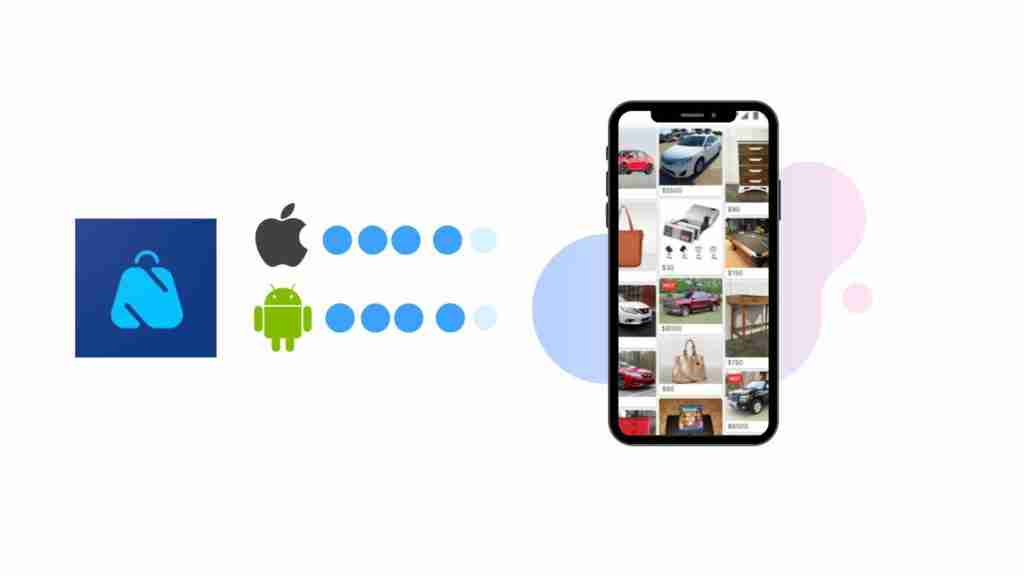 You probably wouldn't have heard about this incredible app called Nabsack. This platform is quite similar to offer up and let go, allowing users to sell & buy a host of items locally.
Though it has fewer users compared to other relevant applications, but it's the right time for sellers to get users to trust them before many other sellers occupy the space and the task becomes more difficult. However, it has robust customer support and run of mill features. With Nabsack, you can buy and sell sneakers, furniture, video game consoles, cars, books, musical instruments e.t.c.
On the flip side, it has no filter for sorting out feeds based on locations or neighborhoods. But we might see this feature in action down the line.
On the whole, Nabsack aims at building a local community where people can swap used items at a click of a button.
Free Stuff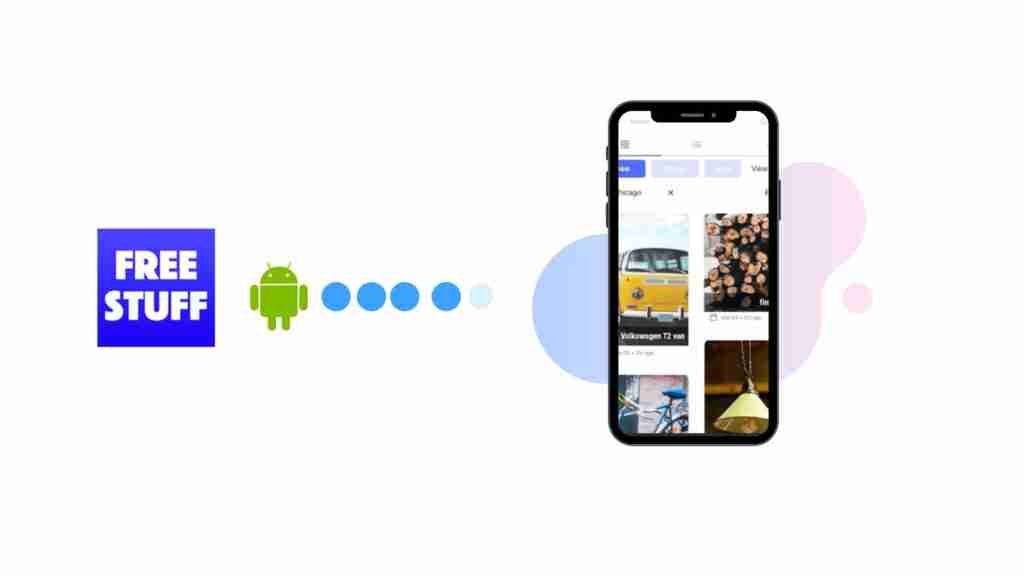 As the name suggests, it's the app that sells stuff for free. If you have unwanted items that you want to sell or give away for free, this app is the best option to go for.
It is beautiful and has a caring audience dispersed across the globe, helping other peoples in need instead of throwing their items out.
On top of free stuff, it also amasses thousands of paid items that you can buy at a negotiable price. Whether you are a seller or a buyer, Free Stuff is free to join and easy to use. 
Before snapping up your first item, you need to make an account and verify your location. While scrolling down a product page, you can look at a location a Product is being shipped to – contact a seller and schedule a meetup down the road.
This OfferUp alternative lists loads of categories like furniture, game consoles, electronics, cars, and many more. 
Listia: Buy, Sell, Trade and Get Free Gift Cards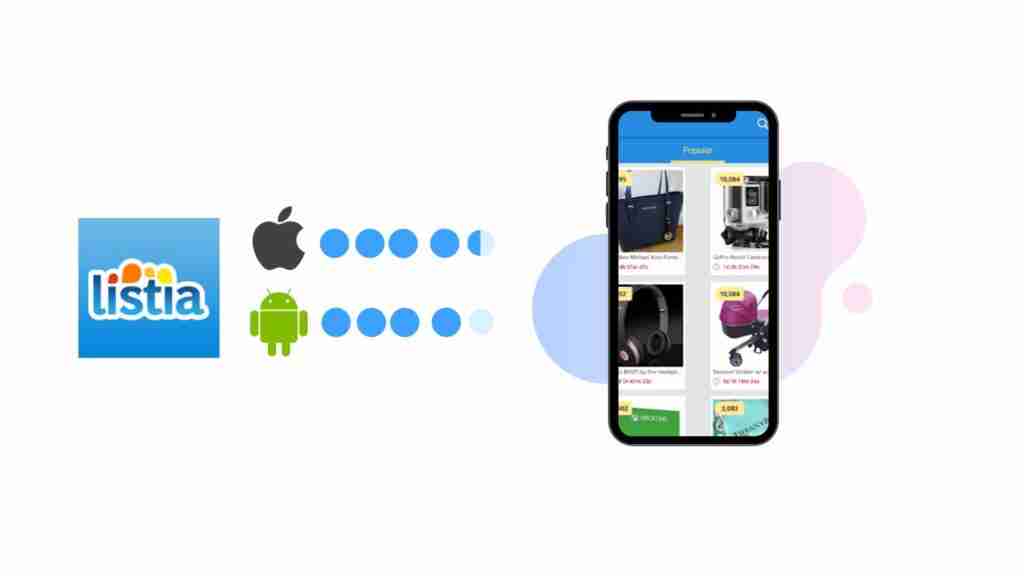 Listia is the one-stop solution for selling, buying, and exchanging items. It has a wide range of listings that support all kinds of categories. Best of all, its simple user interface makes it easy for buyers to explore items, and sellers can also post items in a snap. For sellers, it's a complete package to sell stuff at a bidding price. Apart from that, they can take buyers to chat if they want to negotiate a better price.
Listia has a reward store that lets sellers to use their credits to discover or get stuff from other members or the Listia store. You earn credits when others buy your listings, even for free. The app claims to have exchanged over 100 million items so far.
Decluttr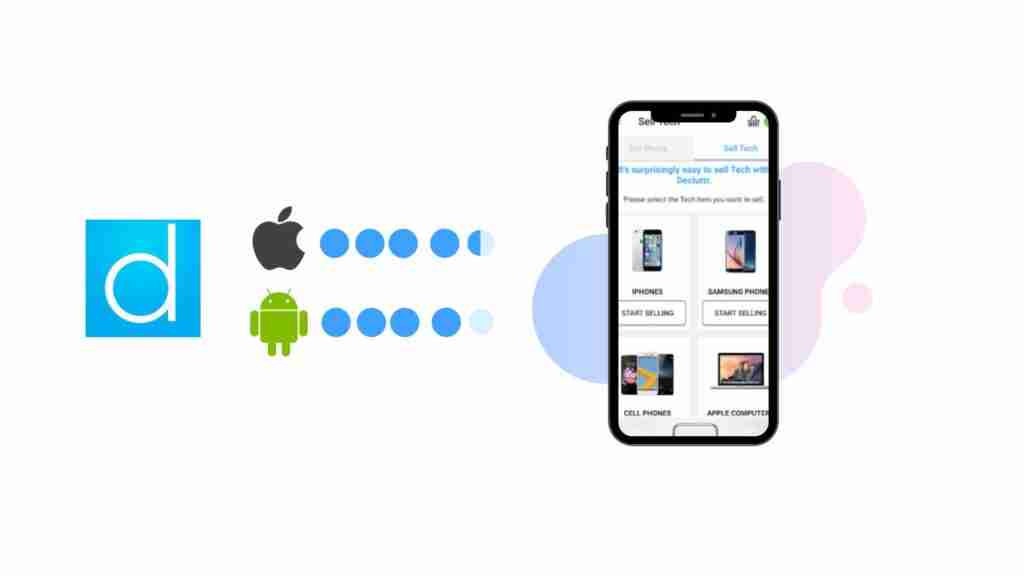 It is a surprisingly simple app for selling tech and stuff. With declutter, you can peddle items like CDs, DVDs, Game consoles, and tech – laptops, tablets, smartphones, smart wears, etc. It houses medium-sized items, as you cannot sell massive commodities like cars, auto parts etc.
Unlike other apps like Offerup, it has a fixed price for each product you post, so there is no auction or bargaining in the chat.
If your device is newish, has no defects, you can sell it here without any meetups. Besides, it doesn't charge sellers to post items.
To list an item, all you need to do is scan the barcode of a product, or submit an item manually to get an offer price. Note, if your product doesn't meet the standards, the price will be low.
However, here shoppers spend less on items compared to other Offersup's alternatives. For instance, a $500 iPad can go as low as $160, so it's the big edge. 
Android | iOS | Go to the site
Also read the best outfit planner apps for android & iOS
OFFERit – Buy & Sell Used Stuff Locally Shop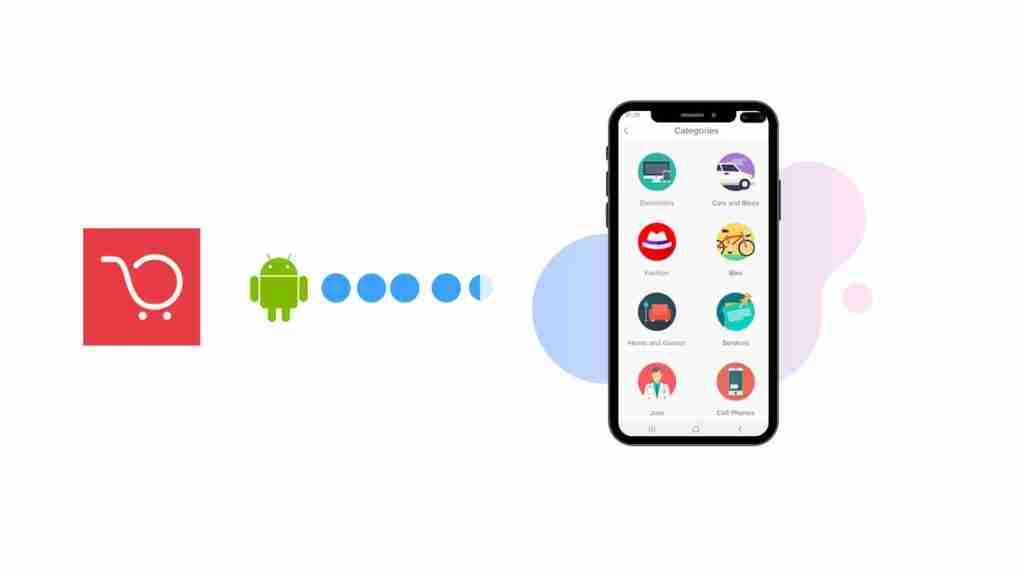 Offerit is another decent app to buy and sell stuff locally. With this app, you can sell as many items as you want without worrying about the selling tax. It only charges a small fee for every bank transaction. So, much like Offerup, this app is the better option in terms of selling charges.
It takes about 30 seconds to list an item here. If you are a seller and want to make some money here on Offerit, you need to verify your account first. Only after verification, you can let go or sell your items to nearby people.
You can sell all sorts of items like cars, trucks, clothes, shoes, games consoles, or even offer services such as lawn morning, wall painting, and pizza service. Besides, it's a great destination to find deals on craigslist and other classified marketplaces all in one place.
Poshmark – Buy & Sell Fashion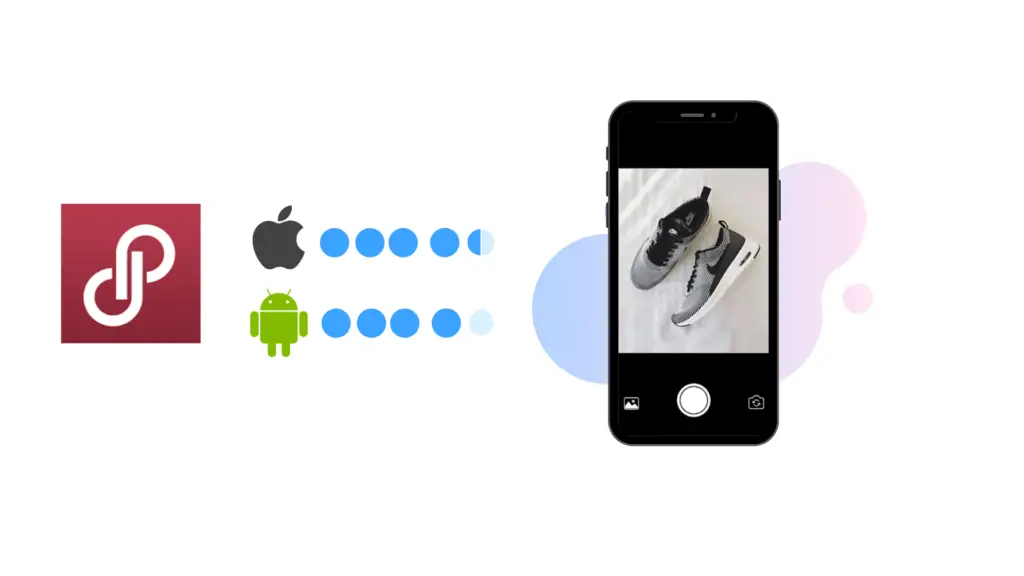 If you want to earn cash selling unwanted fashion stuff, Poshmark is the best bet. Launched in 2011, the platform has racked up over 60 million users alone in the United States and Canada. The peer-to-peer community shares outfit ideas that you can buy from your favorite stores. Also, you can create a virtual closet of items and plan what to wear.
With Poshmark, as a seller, you can publish an item in a snap. To post an item, all you need is a picture of an item with a short description, price, and you're good to go. When someone buys an item, you get paid as soon as you ship an item to the buyer's location. Best of all, you don't need to approve your identity on the Poshmark to be able to list an item.
Poshmark houses more than 9000 brands like Nike, Gucci, Louis Vuitton, and has millions of items of all sizes and gender. It is one of the best apps like Offerup but is totally dedicated to selling and buying fashion.
Wrapping up
Offerup is the most trusted app for selling and buying anything you like: furniture, car, auto parts, video game consoles, etc. The alternatives we have rounded up here share the same notion, though not all, you will find them on your side. Most of the apps are solely built for U.S.A audience, and other countries like Canada, the United Kingdom, and Australia.
The best part is, all apps like Offerup are easy to use and allow users to list items for free. That said, you can post as many products as you want, and attract nearby customers, resulting in more sales or money.
Spread love by sharing this article