Selling fees are causing you to leave Mercari? Don't worry, we have better alternatives now. As we know, Mercari is a legitimate app to sell unwanted stuff and earn some cash in exchange. But its unnecessary lofty selling fees and poor customer support are just enough to make us switch over to other best apps like Mercari..
We have piled up a few apps similar to Mercari that will not only help merchants sell their clutters, but buyers will also be able to save moolah. So without further ado, let's get started.
What are some similar apps like Mercari (Top alternatives)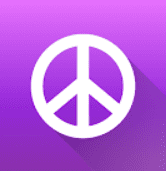 Craigslist is one of the leading online classified platforms to sell and buy almost anything. It was launched in 1995, since then it has been made a mark as an efficacious classified site.
With more than 100 million users and millions of listings make exchanging items quite easier. If you want to sell and buy cars, trucks, phones, houses, clothes, furniture, shoes, or anything you just name it, Craigslist will help. 
The best part about Craigslist is its support for multiple countries. You would find multifarious categories ranging from housing, real estate, travel, jobs, beauty, jewelry and to name a few. It just takes a few seconds to list your very first item on craigslist.
You don't have to make an effort to find listings nearby, it automatically tracks down your IP and suggests categories and listings based on your location. However, the categories don't have any counts to show you how many listing a category is having.
Mercari has the U.S.A as its major domain, but it operates across 570 cities in 70 countries, being one of the largest classified platforms. Unlike Mercari, this app doesn't charge a selling fee, Which means you can sell items here on your own terms. 
Selling fee – Free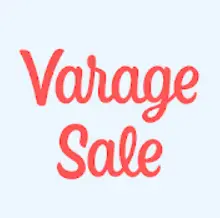 It is the one-stop solution to sell and buy stuff locally. With Varagesell, you can swap all kinds of items like furniture, beauty products, CD, game consoles, laptops, baby gear, household items, and more.
On the other side, the more heavy items like cars, or homes can be listed, but finding a buyer can take time and is totally depends on a seller's transparency. If a seller has positive reviews, then selling items becomes quite easier. 
As to buying, it is quite reliable as the sellers here get reviewed before joining. In the seller's profile, you will be able to check their how much praises they've received, the total numbers of items they have listed, and their average response time to users.
Besides, VarageSale lets you find stuff from nearby sellers or users who live in vicinity. Best of all, it has a chat feature that enables you to engage with a seller to discuss details and schedule meetups. 
It just takes seconds to list an item here on the Varagesale. Overall, it's a decent app to sell stuff and earn some extra cash off work, much like Mercari. It has been garnered over a million downloads alone at the play store with an average of 4.3 ratings. 
Selling fee – none | Transaction charge around 2-3% (Stripe) for buyers and sellers.
You might like the best outfit planning apps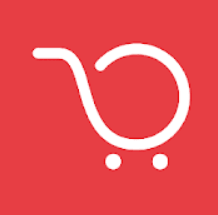 Offerit is another app you can use to buy and sell stuff you no longer need. It has an amazing user interface that Simplifies navigating around tools or browsing through listings.
Similar to Mercari, this app backs a host of categories like cars, home decor, beauty, apparel, bike, jobs, and more. Moreover, you can find great deals nearby (around 5 miles) across several categories. 
Offerit marketplace is used by millions of people around the country. And it's one of the most popular and trusted apps to discover and get rid of unwanted items. Not surprised, sellers go through a check before listing an item, so buyers don't have to think twice when shopping from here. 
To become a seller, just upload pics of an item you want to sell, and it goes live in a snap. Of course, your profile will be validated by a real human, but it won't take so long if you meet their needs.
To sum up, Offerit backs a wide range of categories and is a huge online platform to let go of unwanted things and to discover great offers and deals.  
Selling fee – Free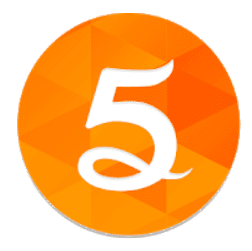 5miles allows you to sell & buy stuff in your area or far away. Launched in 2015, this mobile marketplace app has now over 5 million active app installs and nearly 10 million monthly users on both web and app combined.
With this app, you can swap your clutter for free and find some actionable deals at the comfort of your couch. 
Whether you're looking for a new house, planning to get a new car, or even looking for a nice saloon nearby, this app will help you find out. What's more, it pays back your money straight to your account if you're unsatisfied with a product. 
Listing items here on 5miles is free. Also, it has an auction app that lets users bid on items. An auction starts from $1 and ends in about 90 seconds. What sets 5miles apart from other relevant apps is its location safety feature that detects unsafe locations so that buyers may feel secure before a meetup schedule. 
Membership fee for car dealers | No sale charge | charges only a 4.9% service fee per bank deposit 
Wrapping up
Mercari is quite a popular app. But we have rounded up a few similar apps that will skyrocket your business or get you great deals. When you're looking for ways to reduce a selling fee by switching over to other apps like Mercari, make sure to fine check every corner, not just a selling tax.
The apps mentioned here have support for a wide range of categories including cars, trucks, homes, beauty, and more. And the selling fee may vary, depending on the location of buyers or the type of product you sell. 
Spread love by sharing this article